One Nation One Helpline Initiative : For Childline Services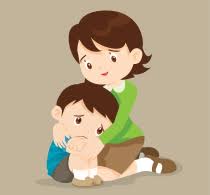 The Ministry of Women and Child Development (MoW&CD) in India has undertaken a significant step by merging the successful Childline emergency counselling and distress helpline for children with the Emergency Response Support System (ERSS) number 112.
The move aims to enhance the effectiveness and efficiency of child helpline services by integrating them with other emergency services such as the police, fire, and ambulance departments.
This decision is part of the 'One Nation One Helpline' initiative introduced by the MoW&CD.
Initially, the merger will be implemented in nine states and UTs, including Andhra Pradesh, Arunachal Pradesh, Bihar, Gujarat, Goa, Mizoram, Ladakh, Puducherry, and Dadra and Nagar Haveli and Daman and Diu, with other regions to follow in a phased manner.
The Childline India Foundation (CIF) and its partner NGOs were responsible for operating the 24×7 helpline under the Child Protection Services scheme.
However, the existing system lacked interoperability with other emergency services, resulting in delays during distress situations.
Also, childline services were available in only 568 districts, leaving approximately 200 districts without coverage.
To automate and integrate the Childline 1098 service with ERSS 112, the Ministry has appointed the Centre for Development of Advanced Computing (C-DAC) based in Kerala as the "total solution provider."
This integration will enable the classification of incoming 1098 calls into emergency, non-emergency, and information categories.