Today Current Affairs: 4th May 2021 for UPSC IAS exams, State PSC exams, SSC CGL, State SSC, RRB, Railways, Banking Exam & IBPS, etc
United Nations High Commissioner For Refugees (UNHCR):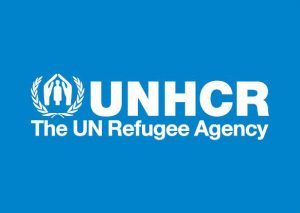 The High Court of Manipur has ordered safe passage to seven Myanmar nationals, stranded at a border town in Manipur, to travel to the United Nations High Commissioner for Refugees (UNHCR) in New Delhi.
The seven nationals entered India secretly after the military coup in Myanmar.
The coup returned Myanmar to full military rule after a short span of quasi-democracy that began in 2011, when the military, which had been in power since 1962, implemented parliamentary elections and other reforms.
Observation made by Manipur HC:
Although India has no clear refugee protection policy or framework, it does grant asylum to a large number of refugees from the neighboring country.
India usually respects UNHCR's recognition of the status of such asylum seekers, mainly from Afghanistan and Myanmar.
Though India is not a party to the UN Refugee Conventions, it is a party to the Universal Declaration of Human Rights of 1948 and the International Covenant on Civil and Political Rights of 1966.
Article 21 of the Constitution encompasses the right of non-refoulment.
Non-refoulement is the principle under international law that states that a person fleeing persecution from his own country should not be forced to return to his own country.
Free Movement Regime (FMR):
A Free Movement Regime (FMR) exists between India and Myanmar.
Under FMR, every member of the hill tribes, who is either a citizen of India or a citizen of Myanmar and who is resident of any area within 16 km on either side of the Indo-Myanmar Border (IMB) can cross the border with a border pass (with one-year validity) issued by the competent authority and can stay up to two weeks per visit.
Recent Influx of People from Myanmar:
India already has a lot of Rohingya migrated from Myanmar.
Rohingyas are ethnic Muslims of Myanmar living in Rakhine province in the Arakan region.
About 1,68,000 Rohingyas had fled Myanmar since 2012 when clashes with Buddhists erupted in the trouble-torn Arakan region.
Since the Myanmar Army seized power on 1st February 2021, there has been an influx of people into India's north-eastern states.
Many of them are democracy activists belonging to the Chin ethnic group, or policemen who said they disobeyed orders to shoot at protesters.
India has welcomed refugees in the past, and to date, nearly 3,00,000 people here are categorized as refugees. But India is not a signatory to the 1951 Refugee Convention or its1967 Protocol. Nor does India have a refugee policy or a refugee law of its own.
This has allowed India to keep its options open on the question of refugees. The government can declare any set of refugees as illegal immigrants — as has happened with Rohingya despite the UNHCR verification — and decide to deal with them as trespassers under the Foreigners Act or the Indian Passport Act.
The closest India has come to a refugee policy in recent years is the Citizenship Amendment Act, 2019, which discriminates between refugees on the basis of religion in offering them Indian citizenship.
SUTRA Model: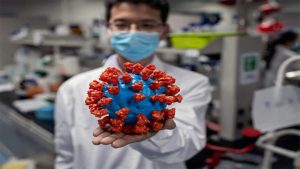 Scientists from the IITs of Kanpur and Hyderabad have applied the 'Susceptible, Undetected, Tested (positive), and Removed Approach' (SUTRA) model to predict the COVID graph in India.
The model uses three main parameters to predict the course of the pandemic.
The first is called beta, or contact rate, which measures how many people an infected person infects per day.
It is related to the R0 value, which is the number of people an infected person spreads the virus to over the course of their infection.
The second parameter is 'reach' which is a measure of the exposure level of the population to the pandemic.
The third is 'epsilon' which is the ratio of detected and undetected cases.
Parker Solar Probe: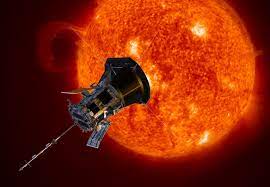 During a brief swing by Venus, NASA's Parker Solar Probe detected a natural radio signal that revealed the spacecraft had flown through the planet's upper atmosphere. This was the first direct measurement of the Venusian atmosphere in nearly 30 years.
Findings:
Like Earth, Venus sports an electrically charged layer of gas at the upper edge of its atmosphere, called the ionosphere. This sea of charged gases, or plasma, naturally emits radio waves.
This discovery confirms that Venus' upper atmosphere undergoes puzzling changes over a solar cycle, the Sun's 11-year activity cycle.
This marks the latest clue to untangling how and why Venus and Earth are so different.
Born of similar processes, Earth and Venus are twins: both rocky, and of similar size and structure. But their paths diverged from birth. Venus lacks a magnetic field, and its surface broils at temperatures hot enough to melt lead.
About the mission:
NASA's historic Parker Solar Probe mission will revolutionize our understanding of the sun, where changing conditions can propagate out into the solar system, affecting Earth and other worlds.
Parker Solar Probe will travel through the sun's atmosphere, closer to the surface than any spacecraft before it, facing brutal heat and radiation conditions — and ultimately providing humanity with the closest-ever observations of a star.
Journey: In order to unlock the mysteries of the sun's atmosphere, Parker Solar Probe will use Venus's gravity during seven flybys over nearly seven years to gradually bring its orbit closer to the sun.
The spacecraft will fly through the sun's atmosphere as close as 3.9 million miles to our star's surface, well within the orbit of Mercury and more than seven times closer than any spacecraft has come before.
Asian Development Bank (ADB):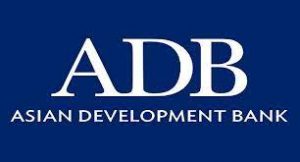 Finance and Corporate Affairs Minister Nirmala Sitharaman, who is the Asian Development Bank's (ADB) Governor for India, recently participated in the Governors' Seminar on "Cooperation for a Resilient Future", held as part of ADB's annual meeting 2021.
Sitharaman appreciated the ADB for providing timely financial support for Covid and non-Covid projects.
About ADB:
It is a regional development bank.
established on 19 December 1966.
headquartered — Manila, Philippines.
official United Nations Observer.
The bank admits the members of the United Nations Economic and Social Commission for Asia and the Pacific (UNESCAP, formerly the Economic Commission for Asia and the Far East or ECAFE) and non-regional developed countries.
ADB now has 68 members, 49 from within Asia.
It is modeled closely on the World Bank, and has a similar weighted voting system where votes are distributed in proportion with members' capital subscriptions.
As of 31 December 2019, ADB's five largest shareholders are Japan and the United States (each with 15.6% of total shares), the People's Republic of China (6.4%), India (6.3%), and Australia (5.8%).
Roles and functions:
Dedicated to reducing poverty in Asia and the Pacific through inclusive economic growth, environmentally sustainable growth, and regional integration.
This is carried out through investments – in the form of loans, grants, and information sharing – in infrastructure, health care services, financial and public administration systems, helping nations prepare for the impact of climate change or better manage their natural resources, as well as other areas.
Operation Samudra Setu-II: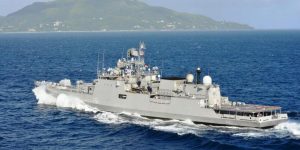 Indian Navy has launched Operation Samudra Setu-II for shipment of Oxygen-filled containers to India.
Operation Samudra Setu was launched in May 2020 as part of the national effort to repatriate Indian citizens from overseas during the Covid-19 pandemic.
Operation Samudra Setu-II:
Seven Indian Naval ships viz. Kolkata, Kochi, Talwar, Tabar, Trikand, Jalashwa and Airavat have been deployed for shipment of liquid medical oxygen-filled cryogenic containers and associated medical equipment from various countries.
Two ships, the INS Kolkata and INS Talwar, have entered the Port of Manama, Bahrain, to carry back 40 tonnes of liquid oxygen to Mumbai.
The INS Jalashwa is en route to Bangkok while the INS Airavat is on its way to Singapore on similar missions
Operation Samudra Setu:
It was launched along with Vande Bharat Mission (VBM).
VBM is the biggest civilian evacuation exercise to bring back Indian citizens stranded abroad amidst the coronavirus-induced travel restrictions.
It has surpassed the large-scale airlift of 1,77,000 people in 1990 at the onset of the Gulf War.
Indian Naval Ships Jalashwa and Airavat, Shardul, and Magar participated in this operation.
Around 4000 Indian citizens stranded in neighboring countries, amidst the Covid-19 outbreak, were successfully repatriated back to India.
Indian Navy has previously undertaken similar evacuation operations as part of Operation Sukoon in 2006 (Beirut) and Operation Rahat in 2015 (Yemen).
Small Savings Instruments: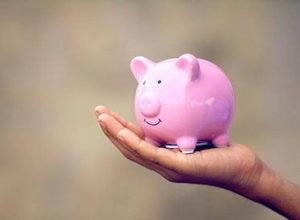 The central government withdrew its orders of reducing the rates on all small savings instruments/schemes.
Small savings instruments help individuals achieve their financial goals over a particular period.
They are the major source of household savings in India.
The small savings instrument basket comprises 12 instruments.
Collections from all small savings instruments are credited to the National Small Savings Fund (NSSF).
Small savings instruments can be classified under three heads:

Postal Deposits: (comprising savings account, recurring deposits, time deposits of varying maturities, and monthly income scheme).
Savings Certificates: National Small Savings Certificate (NSC) and Kisan Vikas Patra (KVP).
Social Security Schemes: Sukanya Samriddhi Scheme, Public Provident Fund (PPF), and Senior Citizens' Savings Scheme (SCSS).

Rates of Small Saving Instruments:

The rates for small saving instruments are announced quarterly.
Theoretically, the rate changes are based on yields of government securities of the corresponding maturity. However, political factors also influence the rate change.
The Shyamala Gopinath panel (2010) constituted on the Small Saving Scheme had suggested a market-linked interest rate system for small savings schemes.
Reserve Bank Of India Joined The Network For Greening The Financial System (NGFS):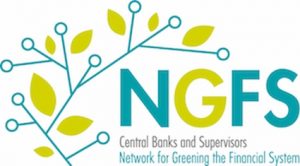 The Reserve Bank of India (RBI) joined the Network for Greening the Financial System (NGFS).
The RBI expects to benefit from the membership of NGFS by learning from and contributing to global efforts on climate finance, which has assumed significance in the context of climate change.
The Network for Greening the Financial System:
It is a global network of central banks and supervisory authorities advocating a more sustainable financial system.
It aims to analyze the consequences of climate change for the financial system and to redirect global financial flows in order to enable low-carbon economic growth.
It was created at the Paris One Planet Summit in December 2017 and its secretariat is hosted by the Banque de France.
Climate Finance:
Climate Finance refers to local, national or transnational financing—drawn from public, private and alternative sources of financing.
It seeks to support mitigation and adaptation actions that will address climate change.
P-8I Patrol Aircraft: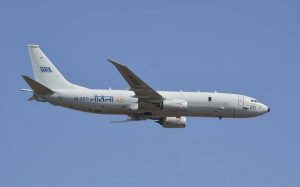 The US State Department has approved the sale of six P-8I patrol aircraft and related equipment to India.
The six aircraft will come fitted with encrypted systems, as India has signed the Communications Compatibility and Security Agreement (COMCASA) with the US.
The Defence Acquisition Council approved the procurement of the aircraft in 2019.
About the P-8I Aircraft:
It is a long-range maritime reconnaissance and Anti-Submarine Warfare Aircraft.
It is a variant of the P-8A Poseidon aircraft that Boeing company developed as a replacement for the US Navy's aging P-3 fleet.
With a maximum speed of 907 kmph and an operating range of over 1,200 nautical miles, the P-8Is detect threats and neutralize them if required, far before they come anywhere near Indian shores.
Indian Navy became the first international customer for the P-8 aircraft in 2009.
First 'Blow-Away' Galaxy: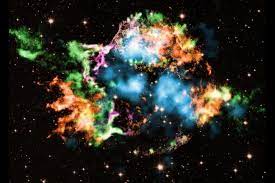 Astrophysicists using the Gemini telescope have spotted the first 'blow-away galaxy, in which the hydrogen clouds have been stripped off exposing high-energy light.
This finding could give a clue to solving the puzzle of the reionization of the universe.
The galaxy, named Pox 186, is so small that it could fit inside the Milky Way.
The researchers suspect that its compact size, coupled with its large population of stars — which amount to a hundred thousand times the mass of the sun — made the blow-away possible.
The Gemini Observatory is an astronomical observatory consisting of two 8.1-meter telescopes, Gemini North and Gemini South, which are located at two separate sites in Hawaii and Chile, respectively.
The twin Gemini telescopes provide almost complete coverage of both the northern and southern skies
They are currently among the largest and most advanced optical/infrared telescopes available to astronomers.
Production Linked Incentive Scheme For Food Processing Industry(PLISFPI):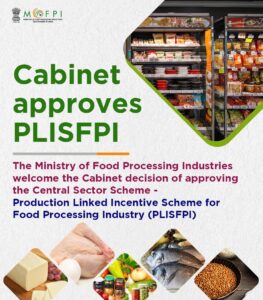 The Ministry of Food Processing Industries (MoFPI) has issued detailed operational scheme guidelines and has launched an online portal for 'Production Linked Incentive Scheme for Food Processing Industry'(PLISFPI).
As a part of Prime Minister's announcement of Aatmanirbhar Bharat Abhiyan, Government of India has approved a new Central Sector Scheme namely' Production Linked Incentive Scheme for Food Processing Industry' for implementation during 2021-22 to 2026-27 with an outlay of Rs. 10,900 crore.
Its objective is to support creation of global food manufacturing champions commensurate with India's natural resource endowment and support Indian brands of food products in the international markets.
Ministry of Food Processing Industries is inviting applications for availing sales based incentives and grants for undertaking Branding & Marketing activities abroad under the scheme from three categories of Applicants:

Category-I: Applicants are large entities who apply for Incentive based on Sales and Investment Criteria.

An applicant under this category could undertake Branding & Marketing activities abroad also and apply for grant under the scheme with a common application.

Category-II: SMEs Applicants manufacturing innovative/ organic products who apply for PLI Incentive based on Sales.
Category-III: Applicants applying solely for a grant for undertaking Branding & Marketing activities abroad.
R21/Matrix M: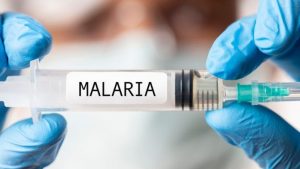 A malaria vaccine candidate has shown promise in phase 2b clinical trials, with high efficacy at 77%. The results of the trial were published recently in preprints with The Lancet.
The new vaccine candidate, called R21/Matrix M, is a modified version of RTS, S — another candidate against malaria that has been in development for more than 30 years by Walter Reed Institute of Research, GlaxoSmithKline and Bill and Melinda Gates Foundation with the PATH Malaria Vaccine Initiative.
This vaccine is designed to stop the Plasmodium falciparum malaria parasite from entering the liver and preventing the subsequent deadly blood stages. It targets the liver stage protein of the Plasmodium falciparum life cycle.
Thirty years in the making, RTS,S is the first, and to date the only, vaccine to reduce malaria in children. But it is not highly efficacious.
The new version:
R21/Matrix M has been developed by scientists at the University of Oxford, the same location where the AstraZeneca Covid-19 vaccine was developed.
They have been working on this version for almost 6-7 years now.
This vaccine was produced in the Serum Institute of India.
Ebola Outbreak: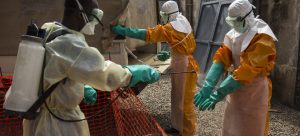 The Democratic Republic of Congo declared the end of an Ebola outbreak that infected 12 people in the eastern province of North Kivu and killed six of them.
The outbreak was contained using Merck's Ebola vaccine, which was given to more than 1,600 of the patients' contacts and contacts of contacts.
The cases were genetically linked to the 2018-20 Ebola epidemic that killed more than 2,200 People, the second-highest toll recorded in the disease's history.
Ebola virus disease (EVD), formerly known as Ebola haemorrhagic fever, is a severe, often fatal illness in humans.
Virus species: The virus family Filoviridae includes three genera: Cuevavirus, Marburgvirus, and Ebolavirus. Within the genus Ebolavirus, five species have been identified: Zaire, Bundibugyo, Sudan, Reston and Tai Forest.
The virus is transmitted to people from wild animals such as chimpanzees, gorillas, fruit bats) and then spreads in the human population through human-to-human transmission.
It is thought that fruit bats of the Pteropodidae family are natural Ebola virus hosts.
People can get the virus through sexual contact as well.
The average EVD case fatality rate is around 50%. Case fatality rates have varied from 25% to 90% in past outbreaks.
Early supportive care with rehydration, symptomatic treatment improves survival. There is as yet no licensed treatment proven to neutralize the virus but a range of blood, immunological and drug therapies are under development.