Today Current Affairs: 5th January 2021  for UPSC IAS exams, State PSC exams, SSC CGL, State SSC, RRB, Railways, Banking Exam & IBPS, etc
Contents:
State of the Climate Report 2020: IMD:
School Bag Policy, 2020
40th scientific expedition to Antarctica.
2015 Nuclear Deal
Sagarmala Seaplane Services
Prevention of Cruelty to Animals Act, 1960:
Bird Flu:
Flue Gas Desulphurization:
Other important current affairs
1.State of the Climate Report 2020: IMD: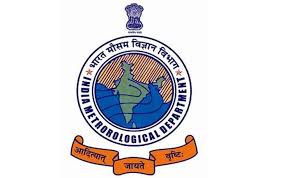 According to the India Meteorological Department (IMD)'s State of the Climate Report, the year 2020 was the eighth warmest since India started keeping records in 1901.
The State of the Climate Report looks at temperature and rainfall trends annually.
Eighth Warmest Year 2020:
Average Temperature:
During the year, the annual average temperature in the country was 0.29 degree Celsius (°C) above normal (29-year average from 1981-2010).
However, it was much lower than 2016 (+0.71 degrees Celsius), which remains the warmest ever year the country has recorded since 1901.
Such temperature trends were reported despite the cooling effect of La Nina, a global weather pattern that prevailed in 2020 and is linked to substantially below normal temperatures in winter.
La Nina typically has a cooling effect on global temperatures, but this is now offset by global warming due to greenhouse gas emissions.
As a result, La Nina years now are warmer than years with El Niño events of the past.
El Nino and La Nina are the extreme phases of the El Niño and the Southern Oscillation (ENSO) cycle.
ENSO is a periodic fluctuation in sea surface temperature and the air pressure of the overlying atmosphere across the equatorial Pacific Ocean.
It has a major influence on weather and climate patterns such as heavy rains, floods and drought.
El Niño has a warming influence on global temperatures, whilst La Nina has the opposite effect.
Comparison to Global Average Temperature:
India's nearly 0.3 degree rise was less than the average global temperature rise of 1.2 degree (January to October, as per the World Meteorological Organisation's State of the Global Climate).
Warmest Years over India:
The eight warmest years on record in order were: 2016 (+ 0.71 degree C) > 2009 (+0.55 degree C) > 2017 (+0.541 degree +)> 2010 (+0.539 degrees C) > 2015 (+0.42 degree C)> 2018 (+0.41 degree C)> 2019 (+0.36 degree C)> 2020 (+0.29 degree C).
The past decade (2011-2020) was the warmest on record.
Extreme Weather Events:
Extremely heavy rain, floods, cold waves and thunderstorms led to significant loss of lives and properties.
According to the report "Preparing India for Extreme Climate Events" released by the Council on Energy, Environment and Water (CEEW), over 75% of districts in India are hotspots of extreme climate events.
Uttar Pradesh and Bihar reported the highest casualties due to cold waves, lightning and thunder last year.
Data on Tropical Storms:
Globally, the Atlantic Ocean experienced one of the most active years, with over 30 tropical storms originating here.-
The Indian Ocean region – the Arabian Sea and the Bay of Bengal, together reported five cyclones – Amphan, Nisarga, Gati, Nivar and Burevi.
Of these, Nisarga & Gati formed over Arabian Sea, while the remaining 3 cyclones formed over the Bay of Bengal.
Data on Rainfall:
The annual rainfall over the country in 2020 was 109% of the Long Period Average (LPA) calculated for the period of 1961-2010.
About India Meteorological Department:
IMD was established in 1875.
It is an agency of the Ministry of Earth Sciences of the Government of India.
It is the principal agency responsible for meteorological observations, weather forecasting and seismology
2.'School Bag Policy, 2020' :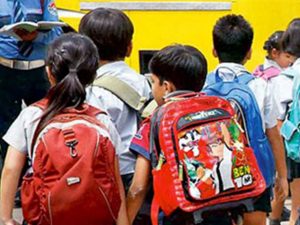 The Directorate of Education has issued a circular asking schools to follow the new 'School Bag Policy, 2020' released by the National Council of Educational Research and Training (NCERT).
According to the circular, schoolteachers should inform the students in advance about the books and notebooks to be brought to school on a particular day and frequently check their bags to ensure that they are not carrying unnecessary material.
The weight of the school bags, as per the policy, should be 1.6 to 2.2 kg for students of Classes I and II, 1.7 to 2.5 kg for Classes III, IV and V, 2 to 3 kg for Classes VI and VII, 2.5 to 4 kg for Class VIII, 2.5 to 4.5 kg for Classes IX and X and 3.5 to 5 kg for Classes XI and XII.
The teachers should take the responsibility of checking the weight of school bags of the students every three months on a day selected for the whole class and any information about heavy bags should be communicated to the parents.
To reduce the weight of the school bag, the school management should provide quality potable water in sufficient quantity to all the students in the school so that they do not need to carry water bottles from their homes.
Heavy school bags are a serious threat to the health and well-being of students.
The heavy school bag has severe/adverse physical effects on growing children which can cause damage to their vertebral column and knees.
3.40th scientific expedition to Antarctica.: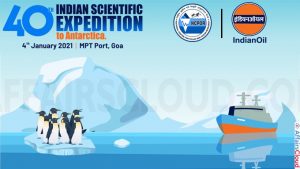 India launched the 40th scientific expedition to Antarctica.
This Indian expedition marks four decades of country's scientific endeavour to the southern white continent.
The 40th expedition journey will be flagged off from Goa on January 5, 2021, with 43 members on board.
The chartered ice-class vessel MV Vasiliy Golovnin will make this journey and will reach Antarctica in 30 days.
After leaving behind a team of 40 members, it would return to India in April 2021. On return, it will also bring back the winter team of the preceding trip.
The Indian Antarctic expeditions began in 1981.
The first trip comprised of a team of 21 scientists and support staff led by Dr SZ Qasim.
The Indian Antarctic programme has now credited to have built three permanent research base stations in Antarctica—named Dakshin Gangotri, Maitri, and Bharati.
As of today, India has two operational research stations in Antarctica named Maitri and Bharati.
The National Centre for Polar and Ocean Research (NCPOR), Goa, manages the entire Indian Antarctic program.
4.2015 Nuclear Deal: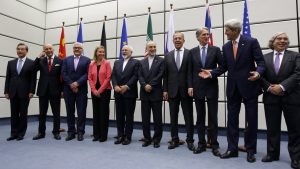 Iran has resumed enriching uranium up to 20% in violation of the 2015 nuclear deal and also seized a South Korean-flagged tanker near the crucial Strait of Hormuz.
Meanwhile, the USA has decided to keep nuclear-powered aircraft carrier Nimitz in the Gulf region in the wake of threats from Iran.
Uranium Enrichment:
Natural uranium consists of two different isotopes – nearly 99% U-238 and only around 0.7% of U-235.
U-235 is a fissile material that can sustain a chain reaction in a nuclear reactor.
Enrichment process increases the proportion of U-235 through the process of isotope separation (U-238 is separated from U-235).
For nuclear weapons, enrichment is required upto 90% or more which is known as Highly Enriched Uranium/weapons-grade uranium.
For nuclear reactors, enrichment is required upto 3-4% which is known as Low Enriched Uranium/reactor-grade uranium.
2015 Nuclear Deal:
In 2015, Iran with the P5+1 group of world powers – the USA, UK, France, China, Russia, and Germany agreed on a long-term deal on its nuclear programme.
The deal was named as Joint Comprehensive Plan of Action (JCPOA) and in common parlance as Iran Nuclear Deal.
Under the deal, Iran agreed to curb its nuclear activity in return for the lifting of sanctions and access to global trade.
The agreement allowed Iran to accumulate small amounts of uranium for research but it banned the enrichment of uranium, which is used to make reactor fuel and nuclear weapons.
Iran was also required to redesign a heavy-water reactor being built, whose spent fuel would contain plutonium suitable for a bomb and to allow international inspections.
In May 2018, the USA abandoned the deal criticising it as flawed and reinstated and tightened its sanctions.
Since sanctions were tightened, Iran has been steadily breaking some of its commitments to pressure the remaining signatories to find a way to provide sanctions relief.
5.Sagarmala Seaplane Services: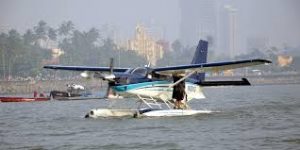 The Ministry of Ports, Shipping and Waterways is starting the ambitious Project of Sagarmala Seaplane Services (SSPS) with potential airline operators.
A seaplane is a fixed-wing aeroplane designed for taking off and landing on water.
The project is being initiated under a Special Purpose Vehicle (SPV) framework through prospective airline operators.
SPV is a legal object formed for a specifically-defined singular purpose.
The project execution and implementation would be through Sagarmala Development Company Ltd (SDCL), which is under the administrative control of the Ministry of Ports, Shipping and Waterways.
Airline operators will be invited to form a SPV with SDCL.
The routes may be operated under the government's subsidised ude desh ka aam nagrik (UDAN) scheme.
Location: Several destinations are envisaged for seaplane operations:
Benefits and Significance:
The seaplanes services will be a game-changer providing a supplementary means of faster and comfortable transportation across the nation.
Apart from providing air connectivity to various remote religious/tourist places, it will boost tourism for domestic and international holidaymakers.
It will save travel time and stimulate localized short distance travelling especially in the hilly regions or across the rivers/lakes etc.
It will provide infrastructure enhancements at the places of operations.
It will generate employment opportunities.
Sagarmala Programme
The Sagarmala Programme was approved by the Union Cabinet in 2015 which aims at holistic port infrastructure development along the 7,516-km long coastline through modernisation, mechanisation and computerisation.
Under this port-led development framework, the government hopes to increase its cargo traffic three-fold.
It also includes the establishment of rail/road linkages with the port terminals, thus providing last-mile connectivity to ports; development of linkages with new regions, enhanced multi-modal connectivity including rail, inland water, coastal and road services.
6.Prevention of Cruelty to Animals Act, 1960: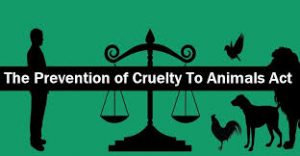 The Supreme Court (SC) has asked the Centre to either withdraw or amend rules notified in 2017 for confiscating animals of traders and transporters during the pendency of trial in cases under the Prevention of Cruelty to Animals Act, 1960.
The Prevention of Cruelty to Animals (Care and Maintenance of Case Property Animals) Rules, 2017 have been framed under the Prevention of Cruelty to Animals Act, 1960.
The Rules allow a Magistrate to forfeit the cattle of an owner facing trial under the Act.
The animals are then sent to infirmaries, animal shelters, etc.
The authorities can further give such animals for "adoption".
SC's Observations:
The Rules are plainly contrary to Section 29 of Prevention of Cruelty to Animals Act, under which only a person convicted of cruelty can lose his animal.
It asked the government to either change the rule or face a stay from the court.
About the Prevention of Cruelty to Animals Act, 1960:
The legislative intent of the Act is to "prevent the infliction of unnecessary pain or suffering on animals".
The Animal Welfare Board of India (AWBI) was established in 1962 under Section 4 of the Act.
This Act provides for punishment for causing unnecessary cruelty and suffering to animals.
The Act defines animals and different forms of animals.
Discusses different forms of cruelty, exceptions, and killing of a suffering animal in case any cruelty has been committed against it, so as to relieve it from further suffering.
Provides the guidelines relating to experimentation on animals for scientific purposes.
The Act enshrines the provisions relating to the exhibition of the performing animals, and offences committed against the performing animals.
This Act provides for the limitation period of 3 months beyond which no prosecution shall lie for any offences under this Act.
7.Bird Flu: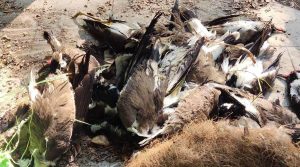 Kerala on alert after bird flu in two districts.
H5N8 subtype of Influenza A virus reported in ducks.
About Avian influenza (bird flu):
It is a viral infection that can infect not only birds, but also humans and other animals. Most forms of the virus are restricted to birds.
It is a highly contagious viral disease affecting several species of food-producing birds (chickens, turkeys, quails, guinea fowl, etc.), as well as pet birds and wild birds.
Occasionally mammals, including humans, may contract avian influenza.
Influenza A viruses are classified into subtypes based on two surface proteins, Hemagglutinin (HA) and Neuraminidase (NA).
Influenza A(H5N8) virus:
According to Paris-based World Organisation for Animal Health, H5N8 avian influenza is a disease of birds, caused by Type "A" influenza viruses, which can affect several species of domestic poultry, such as chickens, turkeys, quails, guinea fowl, ducks, as well as pet birds, wild migratory birds and water fowl.
There are no known cases of H5N8 in human beings.
The risk to general public is very low.
There is also no evidence that consumption of poultry meat or eggs could transmit the virus to humans.
But necessary precautions are required while handling sick/dead birds and contaminated material during control and containment operations. It is considered safe to eat properly cooked poultry products.
8.Flue Gas Desulphurization: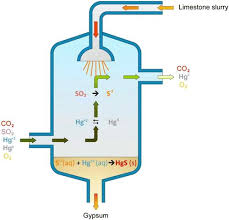 The Ministry of Power has proposed pushing back deadlines for adoption of new emission norms by coal-fired power plants, saying "an unworkable time schedule" would burden utilities and lead to an increase in power tariffs.
The Centre had initially set a 2017 deadline for thermal power plants to comply with emissions standards for installing Flue Gas Desulphurization (FGD) units that cut emissions of toxic sulphur dioxide.
That was later changed to varying deadlines for different regions ending in 2022. Under the latest proposal, no new dates have been set.
The target should be to maintain uniform ambient air quality across the country and not uniform emission norms for thermal power plants.
Flue gas desulphurization:
Removal of Sulfur Dioxide is called as Flue-gas Desulphurization (FGD).
It seeks to remove gaseous pollutants viz. SO2 from exhaust flue gases generated in furnaces,boilers, and other industrial processes due to thermal processing, treatment, and combustion.
Common methods used:
Wet scrubbing using a slurry of alkaline sorbent, usually limestone or lime, or seawater to scrub gases;
Spray-dry scrubbing using similar sorbent slurries;
Wet sulfuric acid process recovering sulfur in the form of commercial quality sulfuric acid;
SNOX Flue gas desulfurization removes sulfur dioxide, nitrogen oxides and particulates from flue gases;
Dry sorbent injection systems that introduce powdered hydrated lime (or other sorbent material) into exhaust ducts to eliminate SO2 and SO3 from process emissions.
Other important current affairs:
1.With the government refusing to call the winter session of Parliament, the Rajya Sabha sat for just 33 days in 2020, its lowest-ever tally of sittings in a year.
The Budget and the monsoon sessions had to be cut short due to COVID-19.
There are only three other occasions when the Rajya Sabha met for fewer than 50 sittings in a year — 48 in 1999 and 46 each in 2004 and 2008.
The last time the winter session was cancelled was 36 years ago in 1984. In overall parliamentary history, there have been only two other instances in 1979 and 1975 when the winter session was cancelled.
As per an analysis by the Rajya Sabha Secretariat, the limited number of sittings did not hurt the productivity.
During the year 2020, the annual productivity has been 82.7%, the highest annual productivity during the last 11 years.
A total of 39 Bills have been passed by the House during 2020, including 12 during the Budget session and 27 during the monsoon session.
2.The Odisha Forest department has stressed the need for stricter monitoring of social media platforms to check pangolin poaching and trading.
Pangolins are scaly anteater mammals and they have large, protective keratin scales covering their skin. They are the only known mammals with this feature.
Pangolins are nocturnal, and their diet consists of mainly ants and termites, which they capture using their long tongues.
Out of the eight species of pangolin, the Indian Pangolin (Manis crassicaudata) and the Chinese Pangolin (Manis pentadactyla) are found in India.
Indian Pangolin is a large anteater covered by 11-13 rows of scales on the back.
A terminal scale is also present on the lower side of the tail of the Indian Pangolin, which is absent in the Chinese Pangolin.
Indian Pangolin is widely distributed in India, except the arid region, high Himalayas and the North-East.
The species is also found in Bangladesh, Pakistan, Nepal and Sri Lanka.
Chinese Pangolin is found in the Himalayan foothills in Eastern Nepal, Bhutan, Northern India, North-East Bangladesh and through Southern China.
Threats to Pangolins in India: Hunting and poaching for local consumptive use (e.g. as a protein source and traditional medicine) and international trade for its meat and scales in East and South-East Asian countries, particularly China and Vietnam.
They are believed to be the world's most trafficked mammal.
Conservation Status:

Wildlife Protection Act, 1972: Schedule I
IUCN Red List: Endangered
CITES: Appendix I
5.The Kamrup (Metropolitan) district administration has prohibited community fishing in Deepor Beel, a wetland on the south-western edge of Guwahati and Assam's only Ramsar site.
The order was necessary to prevent fishing, excavation and construction in and around the wetland that has been shrinking over the years.
Deepor Beel was designated a Ramsar site in 2002 for sustaining a range of aquatic life forms besides 219 species of birds.
A Ramsar Site is a wetland designated to be of international importance under the Convention on Wetlands on February 2, 1971, in the Iranian city of Ramsar.
6.In a unique initiative, Migrant fisher-folk families have built temporary houses on the sands of Sabari river near Chintoor village along the tri-State border of Andhra Pradesh, Odisha and Chhattisgarh in East Godavari Agency.
Sabari River is one of the main tributaries of Godavari.
It originates from the western slopes of the Eastern Ghats in Odisha state from Sinkaram hill ranges.
It forms the common boundary between Chhattisgarh and Odisha states and later enters into Andhra Pradesh to merge with River Godavari.
It is also known as Kolab river in Odisha. Upper Kolab project, located in Odisha across the Sabari is a major dam project supplying water for irrigation and Hydropower generation.
Sileru River (known as Machkund in its upper reaches) is the major tributary of Sabari which joins Sabari river at a tri-junction boundary point of Andhra Pradesh, Chhattisgarh and Odisha.
Sileru river has a huge potential of hydroelectricity generation.
7.The budget session of Parliament is expected to be held under similar COVID-19 safety measures and restrictions, including strict physical distancing norms, that were in place for the monsoon session.
So far, there is no clarity on whether the Question Hour which was suspended during the monsoon session as part of the COVID-19 restrictions will resume in the budget session.
Constitutional Provisions:

Article 85 requires that there should not be a gap of more than six months between two sessions of Parliament.
The Constitution does not specify when or for how many days Parliament should meet.
8.The MP Cabinet has approved the Freedom to Religion Bill, 2020 as an Ordinance.
Previously, Uttar Pradesh and Himachal Pradesh have passed similar laws.
A common feature of all three laws is the declaration of such marriages as "null and void" and the penalising of conversions done without the prior approval of the state.
They differ in the quantum of punishment prescribed, and in attributing the burden of proof that a conversion is lawful.
The MP Law requires a 60-day prior "declaration of the intention to convert" to the District Magistrate for conversion to be valid, following which a couple from different religions can be legally married.
The Uttar Pradesh Prohibition of Unlawful Conversion of Religious Ordinance, 2020 too requires a 60-day notice but also requires the Magistrate to conduct a police inquiry to ascertain the real intention behind the conversion.
The Himachal Pradesh Freedom of Religion Act, 2019 that came into effect last week, requires a 30-day prior "declaration of intention to convert".
9.Faceless tax scheme::
The government's faceless tax assessment scheme has managed to deliver about 24,000 final orders since its introduction in August 2020.
In the Union Budget 2019, the Finance Minister proposed the introduction of a scheme of faceless e-assessment.
It is an attempt to remove individual tax officials' discretion and potential harassment for income taxpayers.
The scheme allows for appropriate cases where a certain hearing is necessary, so then after following protocols, a hearing is given.
The main objective is to remove physical interaction as much as possible.