Daily Current Affairs for Government Exams:
Today Current Affairs:5th May 2020 for UPSC IAS exams, State PSC exams, SSC CGL, State SSC, RRB, Railways, Banking Exam & IBPS, etc
Contents:
Manufacturing Purchasing Managers' Index (PMI):
Saras Collection on the Government e-Marketplace (GeM) portal.:
Zanskar River
The Unicode Consortium:
MATRICS scheme
Year of Awareness on Science and Health (YASH):
Gilgit-Baltistan
Foreign portfolio investors (FPIs):
Global Report on Food Crisis, 2020
Sale of liquor
Other important current affairs.
1.Manufacturing Purchasing Managers' Index (PMI):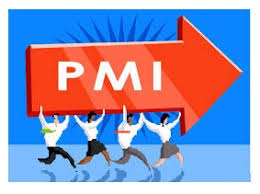 According to a recent IHS Markit India monthly survey, Manufacturing Purchasing Managers' Index (PMI) fell to 27.4 in April 2020 from 51.8 in March 2020.
India's manufacturing sector activity has witnessed a contraction in April 2020 due to national lockdown restrictions.
The new business orders have collapsed at a record pace severely hampering the demand.
This is the sharpest deterioration in business conditions across the manufacturing sector since data collection began over 15 years ago.
The deteriorating demand conditions have led the manufacturers to drastically cut back staff numbers.
Export orders have also witnessed a sharp decline.
There was also evidence of supply-side disruption due to the lockdown.
The PMI slipped into contraction mode, after remaining in the growth territory for 32 consecutive months.
In PMI's language, a reading above 50 means expansion, while a score below that denotes contraction.
According to the 12-month outlook for production, the demand will rebound once the Covid-19 threat is diminished and lockdown restrictions are eased.
The Index (PMI) is compiled by IHS Markit for more than 40 economies worldwide. IHS Markit is a global leader in information, analytics, and solutions for the major industries and markets that drive economies worldwide.
Purchasing Managers' Index
Purchasing Managers' Index (PMI) is an indicator of business activity – both in the manufacturing and services sectors.
It is calculated separately for the manufacturing and services sectors and then a composite index is also constructed.
The PMI summarizes whether market conditions as viewed by purchasing managers are expanding, neutral, or contracting.
2. Saras Collection on the Government e-Marketplace (GeM) portal.: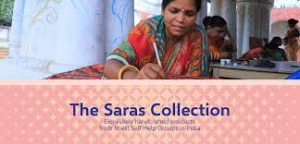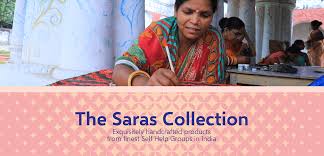 Recently, the Indian government launched the Saras Collection on the Government e-Marketplace (GeM) portal.
It is a unique initiative by the GeM, Deendayal Antyodaya Yojana-National Rural Livelihoods Mission (DAY-NRLM), and Ministry of Rural Development.
The Saras Collection showcases daily utility products made by rural Self-Help Groups (SHGs) and aims to provide SHGs in rural areas with market access to Central and State Government buyers.
The on-boarding of the SHGs has been initially piloted in the states of Bihar, Chhattisgarh, Jharkhand, Karnataka, Kerala, Himachal Pradesh, Maharashtra, Odisha, Rajasthan, Uttar Pradesh, and West Bengal.
SHGs from all the states and Union Territories (UTs) will be covered rapidly in the upcoming phases.
The Saras Collection will provide SHGs with direct access to Government buyers which will do away with intermediaries in the supply chain, thus ensuring better prices for SHGs and spurring employment opportunities at the local level.
GeM will collaborate with State functionaries to address the capacity building and training needs of SHGs and build up their competencies required for order packaging, catalog management, and logistics.
GeM will develop online learning resources in vernacular content for SHGs with inputs and assistance from the NRLM and the State Rural Livelihoods Missions (SRLMs).
Government e-Marketplace
GeM is a one-stop National Public Procurement Portal to facilitate online procurement of common use goods and services required by various central and state government departments/organizations/public sector undertakings (PSUs).
It was launched in 2016 to bring transparency and efficiency in the government buying process.
It has been developed by the Directorate General of Supplies and Disposals (Ministry of Commerce and Industry) with technical support of the National e-governance Division (Ministry of Electronics and Information Technology).
It functions under Directorate General of Supplies and Disposals (DGS&D), Ministry of Commerce and Industry.
The procurement of goods and services by Ministries and the Central Public Sector Enterprises (CPSEs) is mandatory for goods and services available on GeM.
It also provides the tools of e-bidding and reverse e-auction to facilitate the government users to achieve the best value for their money.
GeM is a completely paperless, cashless, and system driven e-marketplace that enables the procurement of common use goods and services with minimal human interface.
3.Zanskar River: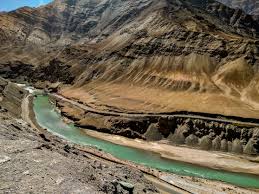 Wadia Institute of Himalayan Geology (WIHG), an autonomous institute under the Department of Science &Technology, Govt. of India, studied rivers in Ladakh Himalaya, bringing out 35 thousand-year histories of river erosion and identified hotspots of erosion and wide valleys that act buffer zones.
The Ladakh Himalaya forms a high altitude desert between Greater Himalayan ranges and Karakoram Ranges. The Indus and its tributaries are major rivers flowing through the terrain.
In the study published, Zanskar catchment was explored by the WIHG team to understand the landform evolution in the transitional climatic zone.
Zanskar River:
The Zanskar River is a north-flowing tributary of the Indus.
It is one of the largest tributaries of the upper Indus catchment, draining orthogonally through highly deformed Zanskar ranges.
Two prominent tributaries of Zanskar River are the Doda and TsrapLingti Chu, which confluence at Padam village in the upper valley to form the Zanskar River.
4.The Unicode Consortium: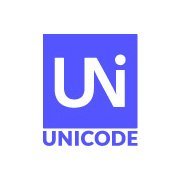 The Unicode Consortium has accepted the proposal to add two Tamil characters to the Telugu list for transcribing religious Tamil texts. The proposal was submitted so that Tamil texts can be transcribed into Telugu without worrying about equivalents.
The Unicode Consortium (Unicode Inc.) is a non-profit organization based in California, United States.
It was established in 1991.
Its primary purpose is to maintain and publish the Unicode Standard which was developed with the intention of replacing existing character encoding schemes which are limited in size and scope and are incompatible with multilingual environments.
The Unicode Standard assigns code to characters from different languages in the world so that they can be understood and displayed across software platforms.
Unicode's success at unifying character sets has led to its widespread adoption in the internationalization and localization of software.
5.MATRICS scheme: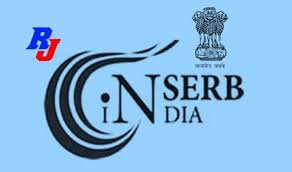 The Science and Engineering Research Board (SERB) has approved funding for 11 projects under the MATRICS scheme for studying mathematical modeling and computational aspects to tackle the Covid-19 pandemic.
It is a statutory body under the Department of Science and Technology (DST), Government of India.
These studies attempt to propose mathematical/simulation models to account for various factors relevant to Covid-19 by modifying the basic SIR (Susceptible-Infected-Recovered) models.
A SIR model is an epidemiological model that computes the theoretical number of people infected with a contagious illness in a closed population over time.
The name of this class of models derives from the fact that they involve coupled equations relating to the number of susceptible people, the number of people infected, and the number of people who have recovered.
Some such factors are the heterogeneity of population, the role of asymptomatic (showing no symptoms) population, migration and quarantine, the effect of social distancing and lockdown, socioeconomic factors, and so on.
Aim

To study Indian conditions and provide an estimate of Basic Reproduction Number (R0)- the qualitative indicator of the degree of contagiousness of the disease.
R0 tells the average number of people who will catch the disease from one contagious person.
The larger this number, the more contagious is the disease caused by the virus, and the faster it will spread in the community.
It also aims to identify the maximum likelihood infection tree when infection reports and contact network structure are known to the administration.
To identify possible cures of Covid-19 through the study of DNA (DeoxyriboNucleic Acid) structures by creating patterns of DNA of different viruses.
MATRICS Scheme
It was launched in 2017 by the Science and Engineering Research Board (SERB).
It aims to provide fixed grant support to active researchers with good credentials in Mathematical Sciences,
Theoretical Sciences and Quantitative Social Sciences.
The support is provided in the form of a research grant of Rs. 2 lakh per annum plus overheads for a period of three years.
6.Year of Awareness on Science and Health (YASH):


The National Council for Science & Technology Communication (NCSTC), Department of Science & Technology (DST) has launched a program on health and risk communication 'Year of Awareness on Science & Health (YASH)' with focus on Covid-19.
The program is a comprehensive and effective science and health communication effort for promoting grass-root level appreciation and response to health.
The program is aimed at minimizing risks at all levels with the help of public communication and outreach activities, promoting public understanding of common minimum science for community care and health safety measures like:

personal sanitation and hygiene,
physical distancing,
maintaining desired collective behavior and so on.

It aims to reduce the fear of risks and build confidence with necessary understanding for adopting sustainable healthy lifestyles and nurturing scientific culture among masses and societies.
7.Gilgit-Baltistan: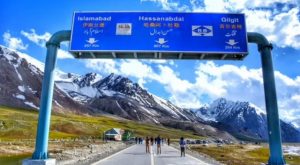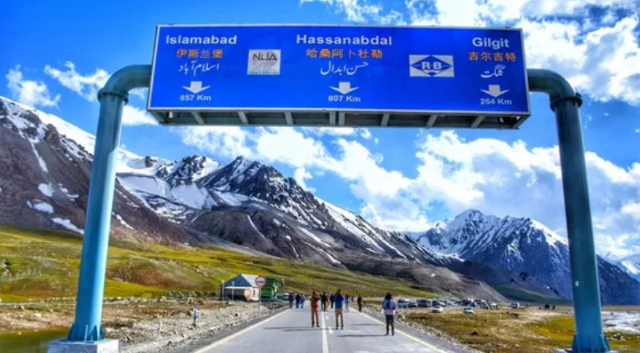 The External Affairs Ministry issued a strong protest over an order by the Pakistan Supreme Court allowing the government to hold elections in the region of Gilgit-Baltistan of Pakistan-occupied Kashmir (PoK).
In a recent order, the Pakistan Supreme Court allowed the amendment to the Government of Gilgit-Baltistan Order of 2018 to conduct the general elections in the region.
Gilgit-Baltistan has functioned as a "provincial autonomous region" since 2009.
Besides, India has conveyed that the entire Union Territories of Jammu and Kashmir and Ladakh, including the areas of Gilgit and Baltistan, are an integral part of India by virtue of its fully legal and irrevocable accession.
Gilgit Baltistan located in northern Pakistan. It borders China in the North, Afghanistan in the west, Tajikistan in the northwest, and Kashmir in the southeast.
It shares a geographical boundary with Pakistan-occupied Kashmir, and India considers it as part of the undivided Jammu and Kashmir, while Pakistan sees it as a separate from PoK.
It has a regional assembly and an elected Chief Minister.
China-Pakistan Economic Corridor (CPEC) also passes through this region.
Gilgit-Baltistan is home to five of the "eight-thousanders" and to more than fifty peaks above 7,000 meters (23,000 ft).
Three of the world's longest glaciers outside the polar regions are found in Gilgit-Baltistan.
8.Foreign portfolio investors (FPIs):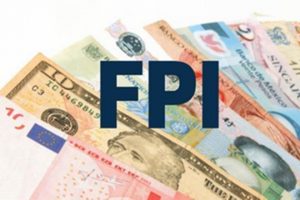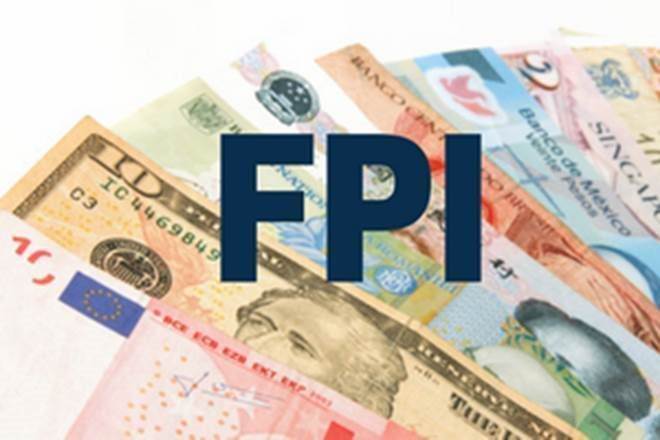 In a big relief to the capital markets, even as the coronavirus pandemic continues to hit economies and markets worldwide, foreign portfolio investors (FPIs) significantly reduced the pace of outflows in April, after a record net outflow of Rs 1,18,203 crore in March 2020. In April, FPIs pulled out a net of Rs 14,858 crore from equity and debt markets.
They were, however, net positive investors in debt voluntary retention route (VRR) scheme.
They invested a net of Rs 4,032 crore in debt VRR schemes in April.
VRR  is a new channel of investment available to FPIs to encourage them to invest in debt markets in India over and above their investments through the regular route.
The objective is to attract long-term and stable FPI investments into debt markets while providing FPIs with operational flexibility to manage their investments.
VRR scheme allows FPIs to participate in repo transactions and also invest in exchange-traded funds that invest in debt instruments.
This new investment route was proposed by the central bank in October 2018 at a time the rupee was weakening against the dollar very sharply.
There were also talks of a special NRI bond scheme to attract more dollar funds into the economy and stabilize the rupee.
9.Global Report on Food Crisis, 2020: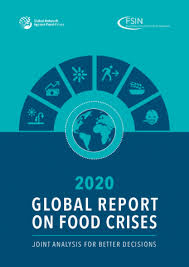 According to the 2020 Global Report on Food Crises (GRFC), up to 135 million people were living in food crises in 2019 – up from 113 million a year earlier
At 135 million, the number of people in Crisis or worse (IPC/CH Phase 3 or above) in 2019 was the highest in the four years of the GRFC's existence.
An estimated 75 million stunted children were living in the 55 food-crisis countries analyzed.
Conflict/insecurity was still the main driver of food crises in 2019, but weather extremes and economic shocks became increasingly significant.
Over half of the 77 million acutely food-insecure people in countries where conflict was identified as the primary driver were in the Middle East and Asia.
Africa had the largest numbers of acutely food-insecure people in need of assistance in countries badly affected by weather events, particularly in the Horn of Africa and Southern Africa, followed by Central America and Pakistan.
The Global Report of food crises is produced each year by the Global Network Against Food Crises, which is made up of international humanitarian and development partners.
10.Sale of liquor: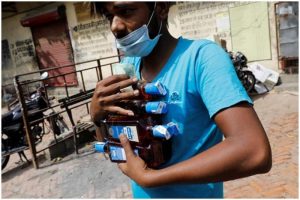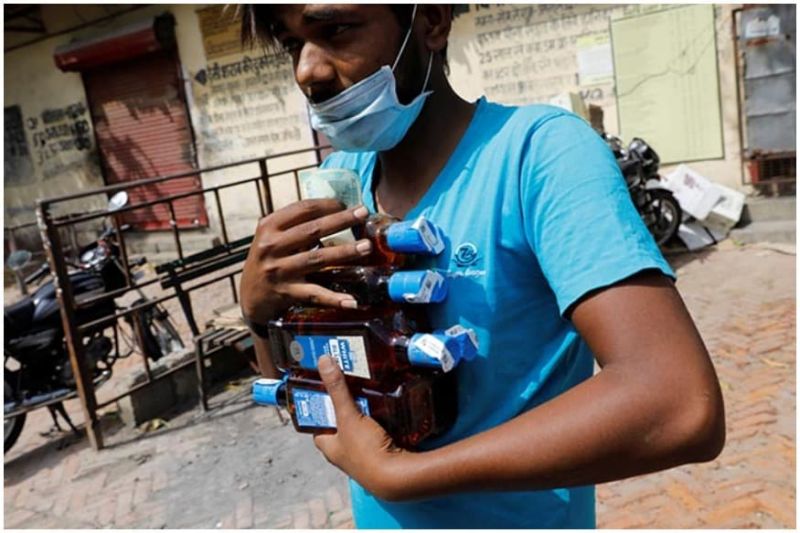 Recently, the central government eased restrictions in the third phase of the nationwide lockdown and allowed the sale of liquor. The Delhi government announced a 70% hike as 'Special Corona Fee' in the price of liquor across categories.
Liquor contributes a considerable amount to the exchequers of all states and Union Territories (UTs) except Gujarat and Bihar, both of which have enforced prohibition.
Andhra Pradesh announced prohibition in 2019, however, the sale of the liquor has been allowed with "prohibition tax".
States levy excise duty on manufacture and sale of liquor.
States also charge special fees on imported foreign liquor, transport fee, and label & brand registration charges.
A few states like Uttar Pradesh, have imposed a 'special duty on liquor' to collect funds for special purposes, such as maintenance of stray cattle.
The Reserve Bank of India published the report 'State Finances: A Study of Budgets of 2019-20' in September 2019.
It shows that state excise duty on alcohol accounts for around 10-15% of Own Tax Revenue of a majority of states.
state excise duties on liquor are the second or third largest contributor to the category State's Own Tax revenue; Goods and Services Tax-GST is the largest.
This is the reason states have always wanted liquor kept out of the purview of GST.
According to the report, in 2019-20, state GST had the highest share, 43.5%, in states' Own Tax Revenue, followed by Sale Tax at 23.5% (mainly on petroleum products which are out of GST), state excise at 12.5%, and taxes on property and capital transactions at 11.3%.
Other important current affairs:
1. The Defence Research and Development Organisation (DRDO) has developed an Ultraviolet (UV) Disinfection tower for rapid and chemical-free disinfection of high infection-prone areas.
The equipment named UV Blaster is "useful for high-tech surfaces like electronic equipment, computers and other gadgets in laboratories and offices that are not suitable for disinfection with chemical methods.
The product is also effective for areas with a large flow of people such as airports, shopping malls, metros, hotels, factories, and offices.
It was designed and developed by Laser Science & Technology Centre (LASTEC) based in Delhi with the help of New Age Instruments and Materials Private Limited, Gurugram.
For a room of about 12 ft x12 ft dimension, the disinfection time is about 10 minutes.
2. On 29 April 2020, the asteroid (52768) 1998 OR2 passed at a distance of 0.042 AU (6.3 million km) from Earth.
(52768) 1998 OR2 (provisional designation 1998 OR2) is an asteroid on an eccentric orbit with a diameter of 2 kilometers.
It is a member of the dynamical Amor group of near-Earth asteroids.
It was discovered in 1998, by astronomers of the Near-Earth Asteroid Tracking (NEAT) program at the Haleakala Observatory, Hawaii.
It is one of the brightest and therefore largest potentially hazardous asteroids known to exist.
3. Recently, Jharkhand launched three employment schemes — Birsa Harit Gram Yojana (BHGY), Neelambar Pitambar JAL Sammridhi Yojana (NPJSY), and Veer Sahid Poto Ho Khel Vikas Scheme (VSPHKVS) — to create wage employment for workers in rural areas.
These three schemes have been devised in convergence with the Mahatma Gandhi National Rural Employment Guarantee Act (MGNREGA).
Birsa Harit Gram Yojana (BHGY):

The BHGY is envisaged at bringing over two lakh acres of unused government fallow land under the afforestation program.
About five lakh families will be provided 100 fruit-bearing plants.
The initial plantation, maintenance, land work and afforestation will be taken up through MGNREGA.
Each family is estimated to receive an annual income of ₹50,000 from fruit harvest after three years while the ownership of land will remain with the government.

Neelambar Pitambar Jal Sammridhi Yojna (NPJSY):

Under this, the government is aiming at creating agro-water storage units by arresting rainwater and runaway groundwater.
Nearly 5 lakh acres of cultivable land can be irrigated through the initiative.
An estimated 10 crore person days will be generated through the scheme in the next 4-5 years.

Veer Sahid Poto Ho Khel Vikas Scheme (VSPHKVS):

Under VSPHKVS, the government is linking sports with rural job schemes for the creation of assets in the rural areas in order to give a boost to sports.
About 5,000 sports grounds are being planned to be set up, with one each in all the 4,300 panchayats.
5.NLC India Limited has for the first time, commenced production of Coal. The coal produced from Talabira II and III Mines in the state of Odisha, which was allotted to NLCIL in 2016 with a capacity of 20 Million Tonne per annum will be used to meet the requirement of its existing and future coal-fired power plants.
NLC India Limited (formerly Neyveli Lignite Corporation Limited) (NLC) is a 'Navratna' Public Enterprise under the Ministry of Coal.
It works in the fossil fuel mining sector in India and thermal power generation.
It annually produces about 30 million tonne lignite from opencast mines at Neyveli in the state of Tamil Nadu in southern India and at Barsingsar in Bikaner district of Rajasthan state.
It was incorporated in 1956 and is headquartered in Neyveli, Tamil Nadu.
6. Russia is to launch the first Arktika-M satellite by December 2020 from Baikonur space. The satellite is to be used to monitor the Arctic climate and the environment.
Russia is to launch a series of Arktika satellites.
The second Arktika satellite is still under development and is to be launched by 2023.
The data to be collected by these satellites will help in gathering meteorological data from the polar regions of the earth.
The data collected by these satellites will help in improving weather forecasts and will enable scientists to study climate change.
7. Every year, on May 5, World Asthma Day is organized by the Global Initiative for Asthma. It aims to increase awareness about asthma.
The day is observed on the first Tuesday of May every year.
World Asthma Day is observed under the theme
Theme: Enough Asthma Deaths
According to the WHO, around 235 million people are suffering from asthma all over the world. It is one of the non-communicable diseases.
Asthma is the most common disease in children.
The Global Initiative for asthma was launched in 1993 under the collaboration of the World Health Organization, National Institutes of Health, National Heart, Lung, and Blood Institute.
It provides medical guidelines under which public health officials and health workers spread all over the world.
In India, around 6% of children and 2% of adults are affected due to asthma. In India Asthma is undertreated and under-diagnosed.