Daily Current Affairs for Government Exams:
Today Current Affairs:6th May 2020 for UPSC IAS exams, State PSC exams, SSC CGL, State SSC, RRB, Railways, Banking Exam & IBPS, etc
Contents:
Virtual global conference on COVID-19
Sarfaesi Act
Darbar move
Currency Change in Iran
Silent' or 'happy' hypoxia
'Llama
50th Foundation Day of DST
UNICEF "Lost at Home" report:
New Agro MSME Policy to be implemented:
Other important current affairs
1.Virtual global conference on COVID-19 :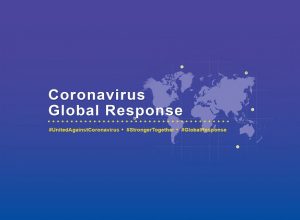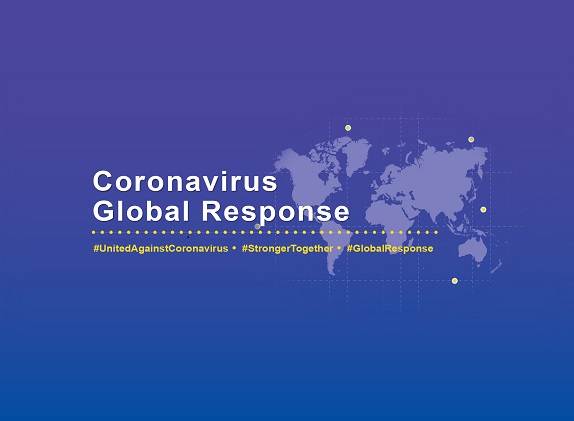 British Prime Minister Boris Johnson opened a virtual global conference on COVID-19 by calling on all countries to step up their efforts and work together on fighting the coronavirus pandemic.
The Coronavirus Global Response International Pledging Conference was co-hosted by the UK and eight other countries and organizations including Canada, France, Germany, Italy, Japan, Norway, Saudi Arabia, and the European Commission.
At the conference, Johnson confirmed the UK's pledge of 388 million pounds aid funding for research into vaccines, tests, and treatments – part of a larger 744 million pounds existing UK aid commitment to help end the pandemic and support the global economy.
This includes 250 million pounds for the Coalition for Epidemic Preparedness Innovations to develop vaccines against coronavirus – the biggest such donation to the fund by any country.
2.Securitization and Reconstruction of Financial Assets and Enforcement of Security Interest (Sarfaesi) Act :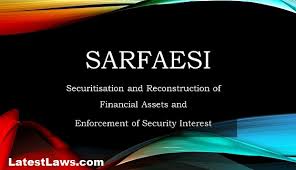 Recently, the Supreme Court held that Co-operative banks established under State law and multi-State level co-operative societies come within the ambit of the Securitisation and Reconstruction of Financial Assets and Enforcement of Security Interest (Sarfaesi) Act of 2002.
Conflicting decisions by high courts: The judgment came in view of several conflicting decisions by high courts on the issues of
Whether the Co-operative banks can be called 'Banks (financial Institution)' under the Banking Regulation Act of 1949 or,
Whether the Parliament has legislative competence to regulate financial assets of cooperative banks formed under state law.
The argument was that under Lists I and II of the 7th Schedule, the Constitution provides for distinct fields of legislative entries for the state legislature and Parliament and once there is already a valid law made by the state referring to its own field, there should not be a parallel parliamentary law on the same topic.
Supreme Court verdict:
Upholding the central government notification of January 28, 2003 which brought co-operative societies within the purview of the Sarfaesi Act, the Supreme court said Co-operative banks come within the definition of "Banks" under the Banking Regulation Act, 1949 for the purposes of the Sarfaesi Act.
The recovery procedure under the Sarfaesi Act is also applicable to co-operative banks and there is no clash with the Banking Regulation Act, 1949.
The court also ruled that the Parliament has legislative competence to provide procedures for recovery of loans under the Sarfaesi Act with respect to cooperative banks.
The court was of the opinion that recovery of dues would be an essential function of any financial institution and co-operative banks cannot carry on any activity without compliance of provisions of the banking Act and any other legislation applicable to such banks and the RBI Act.
Sarfaesi Act
Banks utilize Sarfaesi Act as an effective tool for bad loans (Non Performing Asset) recovery.
The Sarfaesi Act is effective only against secured loans where banks can enforce the underlying security.
3.Darbar move: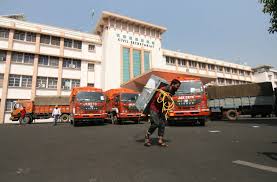 The Jammu and Kashmir High Court have asked the Centre and the Union Territory (UT) administration to take a final call on the continuation of Darbar move- the 148-year-old practice of shifting capitals annually between Srinagar and Jammu.
Darbar Move is a century-old practice in which the government functions for six months each in the two capitals of the State, Srinagar, and Jammu.
The practice was reportedly started in the late 19th century by Ranbir Singh, the Maharaja of Jammu and Kashmir, who used to shift his capital between Srinagar in the summer and Jammu in the winter to escape extreme weather conditions in these places.
The government will function in Srinagar, the summer capital of the State, till late October and then move to Jammu, the winter capital, in the first week of November.
Hundreds of trucks are usually plied to carry furniture, office files, computers, and other records to the capital.
Regional parties in Jammu and Kashmir advocated the continuation of the practice "to help in the emotional integration between two diverse linguistic and cultural regions of Jammu and Kashmir."
Criticism: The 'Darbar Move' results in wastage of a tremendous amount of time, efforts, and energy on inefficient and unnecessary activity.
It is taxing for security forces too. It nurtures inefficiency and leads to a lack of governance.
The same negatively impact justice dispensation and impedes judicial administration.
It also causes a delay in justice dispensation as government records are not available to the pleaders in one region for six months at a time.
The High Court observed that if this practice was rationalized, the amount of money, resources, and time that could be saved, could be utilized towards the welfare and development of the Union Territory, which has otherwise witnessed much turmoil.
It could be utilized for the protection and propagation of the culture and heritage of the communities. It could also be used for facilitating expenditure on the COVID-19 related issues.
The court also remarked that given the modern weather control mechanisms, the consideration of extremities of weather, which was the case, reason, and basis for the Darbar Move, does not hold weight today.
4.Currency Change in Iran: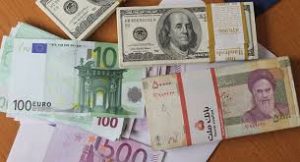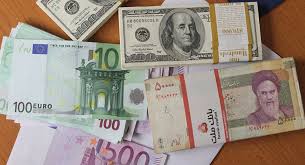 Iran's parliament has passed a bill allowing the government to slash four zeros from the rial and authorizing its replacement with another basic unit of currency called the toman (redenomination).
Under the bill, Iran's national currency will be changed from the rial to the Toman, which is equal to 10,000 rials.
Redenomination:
It is the process whereby a country's currency is revalued due to significant inflation and currency devaluation, or when a country adopts a new currency and needs to exchange the old currency for a new one at a fixed rate.
In simpler words, it is exchanging old currency for new currency or changing the face value of existing notes in circulation.
Eliminating the four zeros was a necessary action to simplify financial transactions.
It would vastly simplify financial calculations by eliminating the need for Iranian shoppers to carry loads of rials to make purchases, which they have to do because of inflation.
According to Iran's Students News Agency (ISNA), the bill needs to be approved by the Guardian Council, a body of conservative clerics that supervises the Parliament.
After its approval, the Central Bank of Iran will have two years to implement the change for removing rial from circulation and issuing toman instead.
This move comes after a sharp fall in the value of the currency as a result of crippling US sanctions.
The currency has been devalued 3,500 times since 1971. It declined steadily since the Iranian Revolution, 1979 brought the religious government to power.
The idea of removing four zeros has been floated since 2008 but gained strength after 2018 when the US exited Iran's 2015 nuclear deal and reimposed sanctions and the rial lost more than 60% of its value.
5.Silent' or 'happy' hypoxia: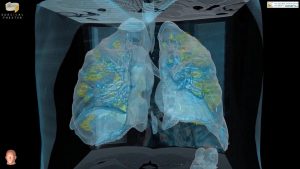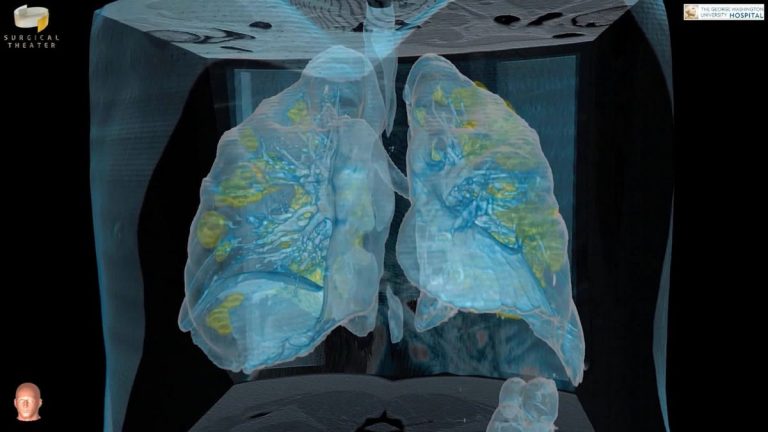 Many Covid-19 patients have reported a condition called 'silent' or 'happy' hypoxia, in which patients have extremely low blood oxygen levels, yet do not show signs of breathlessness.
Many are now advocating for its early detection as a means to avoid a fatal illness called Covid pneumonia.
Hypoxia is a condition wherein there is not enough oxygen available to the blood and body tissues.
Hypoxia can either be generalized, affecting the whole body, or local, affecting a region of the body.
Normal arterial oxygen is approximately 75 to 100 millimeters of mercury (mm Hg), and normal pulse oximeter readings usually range from 95 to 100 percent.
Values under 90 percent are considered low.
It is a form of the oxygen deprivation that is harder to detect than regular hypoxia. Patients appear to be less in distress.
In many cases, Covid-19 patients with silent hypoxia did not exhibit symptoms such as shortness of breath or coughing until their oxygen fell to acutely low levels, at which point there was a risk of acute respiratory distress (ARDS) and organ failure.
6. 'Llama':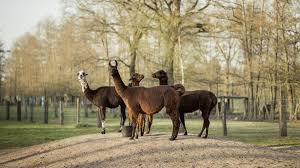 Researchers have developed a treatment that links two nanobodies isolated from a 'Llama' named winter to create an antibody that binds to the spike protein on the coronavirus that causes COVID-19. That bond prevented the virus from invading cells. Winter, the llama, is 4 years old, female, and living on a farm in the Belgian countryside.
Llamas are a member of the camelid family, which includes camels, alpacas, vicunas, and guanacos.
Llamas have a typical camel-like body shape, but they lack the humps of the Bactrian and dromedary camel.
Llamas are no longer found in the wild.
They are now distributed throughout North America, Europe, Australia, Argentina, Ecuador, Chile, Bolivia, and Peru. Currently, nearly 70% of llamas are found in Bolivia.
7.50th Foundation Day of DST: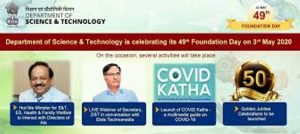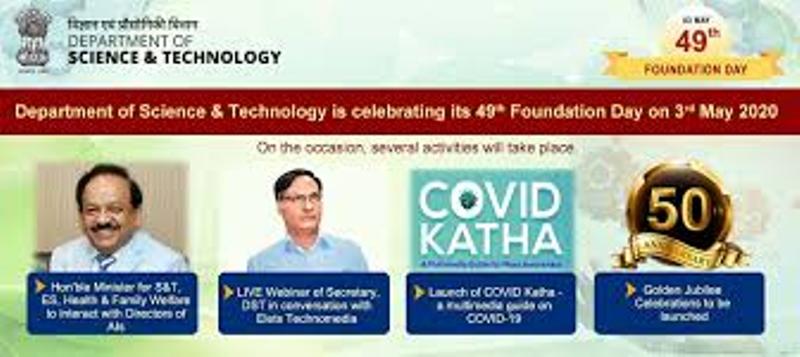 Recently, the Department of Science and Technology (DST) conducted a webinar on 'Fighting Corona – Leveraging Scientific Research & Innovation' on the occasion of its 50th foundation day.
The webinar also mentioned some of the schemes implemented by the DST namely, SUPRA, IRHPA, NIDHI, SATHI, and MANAK.
Schemes
SUPRA: The Scientific and Useful Profound Research Advancement (SUPRA) intends to fund exploration of new scientific and engineering breakthroughs with global impact.
IRHPA: The Intensification of Research in High Priority Areas (IRHPA) program of the Science and Engineering Research Board (SERB) supports proposals in high priority areas from the viewpoint of advances in fundamental science.
NIDHI Scheme: National Initiative For Developing And Harnessing Innovations (NIDHI) is an end to end plan for startups to double the number of incubators and startups in the duration of five years.
MANAK Scheme: MANAK (Million Minds Augmenting National Aspirations and Knowledge) intends to trigger innovations from annually 10 lakh school children throughout the country to convert their ideas into prototypes, preparing the children for challenges of future like innovation and entrepreneurship and helping them harness the power of their ideas.
SATHI Scheme: Sophisticated Analytical & Technical Help Institutes (SATHI) intends to create centers housing equipment dedicated to the needs of MSMEs and startups for rapid prototyping developed at the cost of Rs 125 crore each to connect industry with academia.
Department of Science and Technology
The foundation of DST was laid on 3rd May 1971 along with the model of the National Science Foundation (NSF), USA.
It provides funding and also makes policies and co-ordinates scientific work with other countries.
8.UNICEF "Lost at Home" report: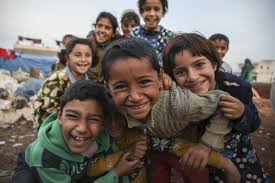 UN Children's Fund (UNICEF) has published a report named UN the "Lost at Home" report.
Almost 33 million new displacements were recorded in 2019 around 25 million were due to natural disasters and 8.5 million as a consequence of conflict and violence.
There were 12 million new displacements of children in 2019: around 3.8 million of them caused by conflict and violence, and 8.2 million, due to disasters linked mostly to weather-related events.
Natural disasters resulted in more new displacements than conflict and violence. Almost 10 million new displacements in 2019 were recorded in East Asia and the Pacific (39 %) and almost the same number in South Asia (9.5 million).
Coronavirus intensifying suffering: Camps or informal settlements are often overcrowded, and lack adequate hygiene and health services. Physical distancing is often not possible, creating conditions that are highly conducive to the spread of disease.
Risks internally displaced children face include child labor, child marriage, trafficking.
The largest number of internally displaced children due to conflict are found in the Middle East and North Africa (MENA) and sub-Saharan Africa. Internally displaced persons are concentrated in two regions the Middle East and North Africa and West and Central Africa.
India and neighboring country:
More than five million people were internally displaced in India due to natural disasters, conflict, and violence in 2019, constituting the highest number of new internal displacements in the world during the period followed by the Philippines, Bangladesh, and China.
India, the Philippines, Bangladesh, and China accounted for 69% of global disaster-induced displacements.
These were overwhelmingly caused by extreme conditions created by dangerous storms and floods.
9.New Agro MSME Policy to be implemented: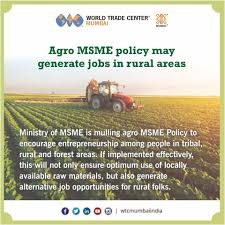 The Government of India is to implement a new Agro MSME policy. The policy is to focus entrepreneurship in rural, tribal, forest, and agricultural areas.
The Union Minister Nitin Gadkari recently announced that the central government is working on agro MSME (Micro, Small and Medium Enterprise) policy.
It aims to encourage manufacturing products with the help of locally available raw materials.
The announcement was made during a meeting of the minister with the Export Promotion Council.
The meeting was conducted to discuss the impact of COVID-19 over the MSME sector.
The new policy will focus on the following things

The policy will try to replace foreign imports with domestic production.
The industries will be encouraged to focus more on science and technology, innovation, research skills, entrepreneurship.
This will help to convert knowledge to wealth.
It is to be noted that this year the budget was presented by the Finance Minister Nirmala Sitaraman under the theme "Creation of Wealth".
The GoI has already launched several initiatives in order to achieve this. For instance, 100 lakh crores have been allocated to improve the infrastructure sector.
Other important current affairs:
1. Hyderabad-based Centre for Cellular and Molecular Biology (CCMB) is the only center in the country which is pooling the samples for doing testing of COVID-19.
It is an Indian biotechnology research establishment
Established in: 1977.
Location: Hyderabad.
It operates under the aegis of the Council of Scientific and Industrial Research.
CCMB is a designated "Center of Excellence" by the Global Molecular and Cell Biology Network, UNESCO.
India's national biosafety level – 4 containment facility for human infectious diseases is located on the campus of CCMB.
2. Arktika-M :
Russia announced that it will launch the first Arktika-M satellite for monitoring the Arctic climate by the end of the year.
As of now, the first satellite is developed and the launch is planned for 2020.
The satellite will be launched by Soyuz -2,1b carrier rocket with a frigate booster.
The remote sensing Artika-M will monitor the meteorological conditions in the polar region.
3. China has successfully launched the Long March 5B' rocket and prototype spacecraft.
It is being considered as China's successful step to operate a permanent space station and send astronauts to the Moon.
India is also planning to launch its own space station.
A space station is a spacecraft capable of supporting crewmembers, designed to remain in space for an extended period of time and for other spacecraft to dock.
One fully functional space station in the Earth's lower orbit is the International Space Station and astronauts conduct different experiments in it.
4. For the first time in living memory, not a single animal was killed in Jharkhand on Bishnu Sendra Parva
Bishnu Sendra Parva is an annual hunting festival observed by tribals of Jharkhand and the neighboring Odisha and West Bengal.
This year, Adivasis observed the centuries-old festival without leaving their houses as Jharkhand continued with a complete lockdown across the state. With the lockdown continuing, many tribal hunters could not reach the forests to observe the festival.
5. United States President Donald Trump has nominated senior Indian-American diplomat Manisha Singh as his envoy to the Organization for Economic Cooperation and Development (OECD).
She will be the US Representative to OECD with the rank of an Ambassador.
Ms. Singh is currently Assistant Secretary of State for Economic and Business Affairs at the State Department.
Paris-based OECD is an intergovernmental economic organization with 36 member countries to stimulate economic progress and world trade.
President Donald Trump has also nominated Indian-American Ashok Michael Pinto as a representative to the International Bank for Reconstruction and Development (IBRD) for a term of two years.
6. Recently, five Indian photojournalists won the 2020 Pulitzer Prize for feature photography.
Pulitzer Prize is awarded for outstanding public service and achievement in American journalism, letters, and music.
It is awarded in the name of Joseph Pulitzer, a newspaper publisher who gave money in his will to Columbia University to launch a journalism school and establish the Prize.
It was established in 1917 and is administered by Columbia University and Pulitzer Prize Board.
Each winner receives a certificate and a US$15,000 cash award. The winner in the public service category is awarded a gold medal.
7.GARUD portal:
DGCA launches the 'GARUD' portal to fast-track exemptions of coronavirus-related drone operations.
GARUD- Government Authorisation for Relief Using Drones.
The portal will help state-owned entities in seeking exemption from central government for coronavirus related drone operations.
This will also help in addressing the challenges posed by COVID-19 and will remain in force until further orders.
8. Operation Samudra Setu:
Indian Navy has launched Operation Samudra Setu – meaning Sea Bridge, as a part of national effort to repatriate Indian citizens from overseas.
Indian Naval Ships Jalashwa and Magar are present en route to Malè in the Maldives to commence evacuation operations as part of Phase-1.
A total of one thousand persons are planned to be evacuated during the first trip.
9. The Centre for Monitoring of Indian Economy released unemployment data. According to the data, 121.5 million are without works.
The data says that 91,3 million daily wage laborers were out of their jobs due to the COVID-19 crisis.
Also, 18.2 million entrepreneurs are without work as there is a lack of laborers.
Around 17.8 million salaried workers are also affected due to COVID-19.
The report generated by CMIE had the following findings

The ongoing lockdown considered the biggest in world history has generated a jobless rate of 27.1%.
Both urban and rural unemployment rates increased. Rural unemployment increased from 20.88% to 26.16%. In order to help the rural population, GoI is strengthening MNREGA.
10.NITI Aayog launches "Nana Nani Abhiyan":
NITI Aayog along with Primal Foundation launched Surakshit Dada-Dadi and Nana-Nani Abhiyan. The scheme focuses to ensure the wellbeing of the senior citizens.
The campaign targets to reach 2.9 million senior citizens that are spread in 25 Aspirational Districts.
The districts are spread in Jharkhand, Bihar, Assam, Madhya Pradesh, Rajasthan, Uttar Pradesh.
The scheme is aimed to create awareness about several aspects of senior citizens including their lifestyle and health.
The main objective of the scheme is to protect senior citizens.
The Aspirational District Programme was launched by PM Modi.
Aspirational Districts are those districts in the country that are affected by poor socio-economic factors.
Around 115 districts were identified from 28 states under the program.
The main principles of the program are convergence, collaboration, and competition.