Daily Current Affairs for Government Exams:
Today Current Affairs: 6th January 2020 for UPSC IAS exams, State PSC exams, SSC CGL, State SSC, RRB, Railways, Banking Exam & IBPS, etc.
Contents:
Republic Day Tableaux.
New tax return forms for the Assessment year 2020-21.
5 Years of UJALA and SLNP
Astronaut Training Hub in Karnataka
Sukanya project
Antarrashtriya Yoga Diwas Media Samman
Khilonjis of Assam
Drosophila conference
Centre's policy on implementing scientific social responsibility (SSR).
Saras Mk2
Pradhan Mantri Fasal Bima Yojana (PMFBY).
Iran nuclear deal.
Project 'NETRA
Miyawaki method.
Smog tower.
Ethical veganism.
Other important current affairs.
1. Republic Day Tableaux: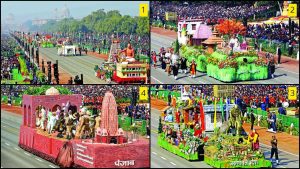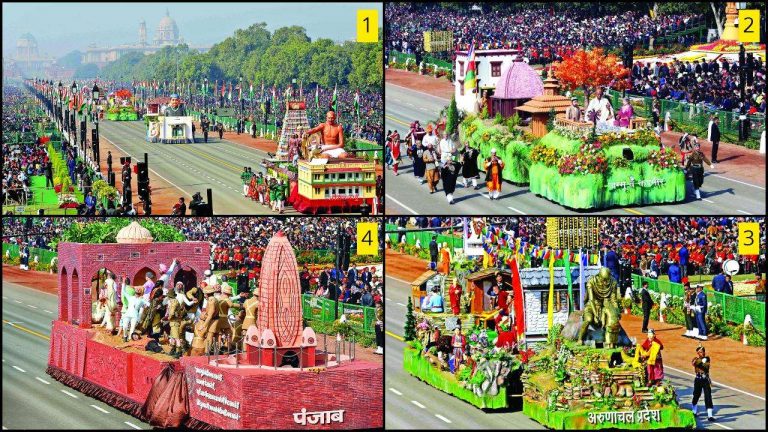 The government has selected 22 tableaux (Jhanki) proposals: 6 by central government departments and ministries and 16 by states and Union Territories (UTs) on the Republic Day parade in 2020.
A total of 32 states and UTs, and 24 ministries and departments had sent their tableau proposals for the Republic Day 2020 parade.
Selection Process of Tableaux:
The Ministry of Defence carries out the selection process of tableaux for the Republic day parade.
The Ministry sets up an expert committee with distinguished people from various fields of arts to shortlist the tableaux proposals received from various states and organizations.
The expert committee consists of prominent persons in the field of art, culture, painting, sculpture, music, architecture, choreography, etc.
In order for all states to get representation, states are given representation on a rotational basis.
writing or use of logos on tableaux is not allowed except the name of states or Union Territories that are presenting it on the day of the parade.
There is also a pattern to where the names of the states should be written in Hindi in the front, in English on the back and in regional language on the sides of the tableau.
The chief guest of 2020 Republic Day parade will be Brazilian President Jair Bolsonaro
2. New tax return forms for the assessment year 2020-21:
The government of India notified new tax return forms for the assessment year 2020-21 (income earning year April 1, 2019, to March 31, 2020).
As per the notification, returns in ITR-1 Sahaj can be filed by an ordinarily resident individual whose total income does not exceed ₹50 lakh, while form ITR-4 Sugam is meant for resident individuals, HUFs and firms (other than LLP) having a total income of up to ₹50 lakh and having presumptive income from business and profession.
According to the new notification, an individual taxpayer cannot file return either in ITR-1 or ITR-4 if he is a joint-owner in house property.
Also, the ITR-1 form is not valid for those individuals who have deposited more than ₹1 crore in a bank account or have incurred ₹2 lakh or ₹1 lakh on foreign travel or electricity respectively. Such taxpayers will have to use different forms, which will be notified in due course.
An individual who "owns a house property in joint ownership with two or more persons" is required to furnish a return of income.
3. 5 Years of UJALA and SLNP: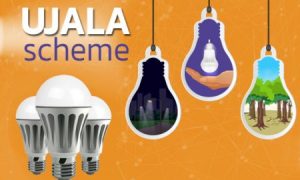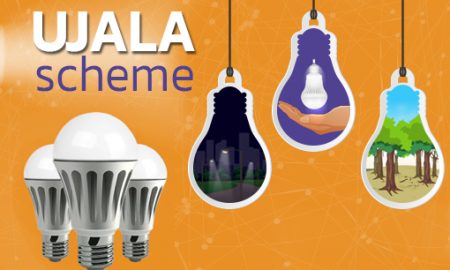 The Union government's Unnat Jyoti by Affordable LEDs for All (UJALA) and LED Street Lighting National Programme (SLNP), marked their fifth anniversary on 5th January 2020.
Both schemes have been spearheaded and implemented by Energy Efficiency Services Limited (EESL), a joint venture of PSUs under the Ministry of Power, Government of India.
These programmes have bagged global awards like the South Asia Procurement Innovation Award (SAPIA) 2017, CIO 100 award 2019, the Global Solid State Lighting (SSL) award of excellence.
Unnat Jyoti by Affordable LEDs for All
About
It was launched in 2015 with a target of replacing 77 crore incandescent lamps with LED bulbs and to nullify the high-cost of LEDs that acted as a barrier previously in the adoption of energy-efficient systems.
The scheme was implemented to set up a phase-wise LED distribution.
The objective is to promote efficient lighting, enhance awareness on using efficient equipment that will reduce electricity bills and preserve the environment.
It is the world's largest domestic lighting project.
Achievements:
Through the UJALA initiative, over 36.13 crores LED bulbs have been distributed across India. This has resulted in an estimated energy savings of 46.92 billion kWh per year, avoided peak demand of 9,394 MW, and estimated greenhouse gas (GHG) emission reduction of 38 million tons of CO2 annually.
Street Lighting National Programme: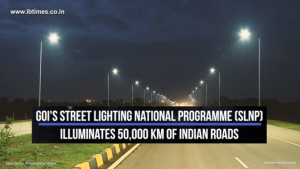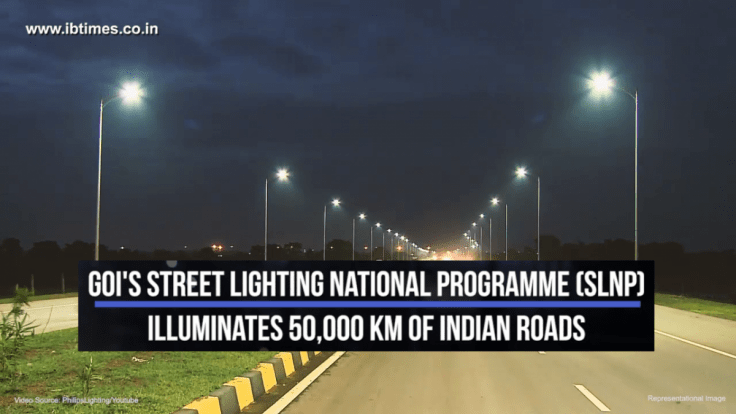 About
It was launched in 2015 and has been instrumental in replacing over 50 lakh street lights in over 500 cities in India.
Under the programme, EESL replaces the conventional street lights with LEDs at its own costs, with no upfront investment by the municipalities, thereby making their adoption even more attractive.
It is the world's largest streetlight replacement programme.
Achievements
Under the SLNP programme, over 1.03 crore smart LED streetlights have been installed till date, enabling an estimated energy savings of 6.97 billion kWh per year with an avoided peak demand of 1,161 MW and an estimated greenhouse gas (GHG) emission reduction of 4.80 million tons CO2 annually.
4. Astronaut Training Hub in Karnataka:


The Indian Space Research Organisation (ISRO) has proposed Human Space Flight Centre (HSFC) at Challakere in Chitradurga district of Karnataka.
The region already houses some facilities of ISRO, the Defence Research & Development Organisation's Advanced Aeronautical Test Range, the Bhabha Atomic Research Centre and the Indian Institute of Science. Thus, it is also known as Science City.
ISRO has also planned to add a quarantine facility at the Sriharikota spaceport.
Quarantine is a restriction on the movement of people and goods which is intended to prevent the spread of disease or pests.
The quarantine facility would ensure that astronauts who are about to enter the spacecraft before the launch stay unexposed.
About Challakere:
Challakere is a village in Chitradurga district in the state of Karnataka, India.
Challakere is also known as the 'oil city' or "second Mumbai" of India because it is the second-largest producer/supplier of edible oil after Mumbai. There are as many as 60+ oil industries in Challakere.
Challkere is known for the kambali (woven blankets) made by the local Kuruba people.
5. Sukanya project: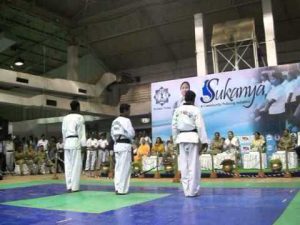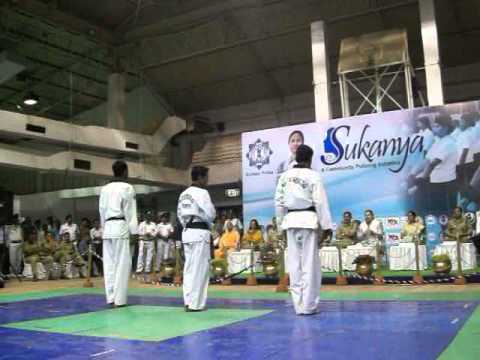 Kolkata Police started the third edition of its 'Sukanya' project at 100 city-based schools and colleges situated in Kolkata Police jurisdiction.
About:
Sukanya is an initiative of the Kolkata Police's Community Policing Wing to provide self-defence training to girl students of city-based schools, colleges and universities.
Girl students of VIII, IX, XI and girls studying in the first year at educational institutions in this area will be part of it.
The initiative is funded by Women and Child Development and Social Welfare Department of the state government.
6. Antarrashtriya Yoga Diwas Media Samman:


Information and Broadcasting Minister Prakash Javadekar will confer the first 'Antarrashtriya Yoga Diwas Media Samman' to 30 media houses on January 7, 2020.
About:
The Ministry of Information and Broadcasting (I&B) had instituted the first Antarashtriya Yoga Diwas Media Samman (AYDMS) in June 2019 to mark the contribution of media in spreading the message of Yoga.
30 Sammans under 3 categories will be conferred.
Eleven Sammans to be conferred under the category "Best Media Coverage of Yoga in Newspapers.
Eight Sammans to be conferred under the category "Best Media Coverage of Yoga in Television.
Eleven Sammans to be conferred under the category "Best Media Coverage of Yoga in Radio.
7. Khilonjis of Assam: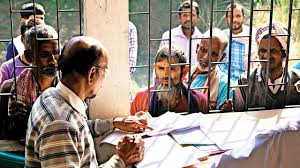 The ethnic communities of Assam are opposing to include non-tribal communities in the group of Khilonjia (also known as indigenous) people of the state.
The opposition came ahead of a report to be submitted by panel enlisting the communities that qualify to be called 'khilonjia' for implementing Clause 6 of the Assam Accord of 1985.
Clause 6 of the Assam Accord (1985) prescribes land and constitutional rights only for the indigenous in Assam.
Currently, Khilonjias comprises of Bodo (the largest plains tribe in the northeast), Deuri, Dimasa, Rabha, Sonowal Kachari, Thengal Kachari and Tiwa.
8. Drosophila conference: To be held in India for the first time: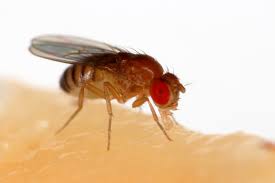 The fifth edition of the Asia Pacific Drosophila Research Conference (APDRC5) commenced at Pune on January 6 for a period of five days.
The conference is being organised in the country for the first time by the Indian Institute of Science Education and Research (IISER).
The last four editions of this conference took place in Taipei, Seoul, Beijing and Osaka.
Key Points:
It is a biennial conference and it aims to promote the interaction of Drosophila researchers in the Asia-Pacific region with their peers in the rest of the world.
It brings together scientists from all over the world who use the fruit fly, Drosophila, as a model organism to address basic and applied questions.
The event will have foreign and Indian delegates. Two Nobel laureates, professors Eric Wieschaus and Michael Rosbash, known for their seminal contribution to the field of developmental biology and chronobiology respectively, will also attend the conference.
Drosophila:
Drosophila is derived from the Greek word drósos which means dew loving. These belong to the Droso–Aphididae family and are most frequently known as fruit flies or vinegar, wine or pomace flies.
9. Centre's policy on implementing scientific social responsibility (SSR):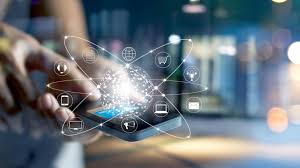 During the 107th Indian Science Congress, head of the Climate Change Programme under the Department of Science and Technology spoke about the Centre's policy on implementing scientific social responsibility (SSR).
About:
Under the Scientific Social Responsibility (SSR) programme, researchers who are working on a science project funded by any of the Ministries under the Central government will have to undertake activities to popularise science and make it more accessible to the public.
The Department of Science and Technology (DST) would draw up a list of activities which could be taken up under the SSR programme. This could range from going to colleges delivering lectures, writing an article in a magazine or doing something beyond the curriculum.
The science outreach would be mandatory and researchers had to include this as part of their outcome report.
It will be implemented this year after a consultation meeting with all stakeholders.
10. Saras Mk2 :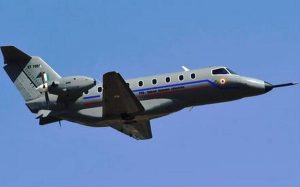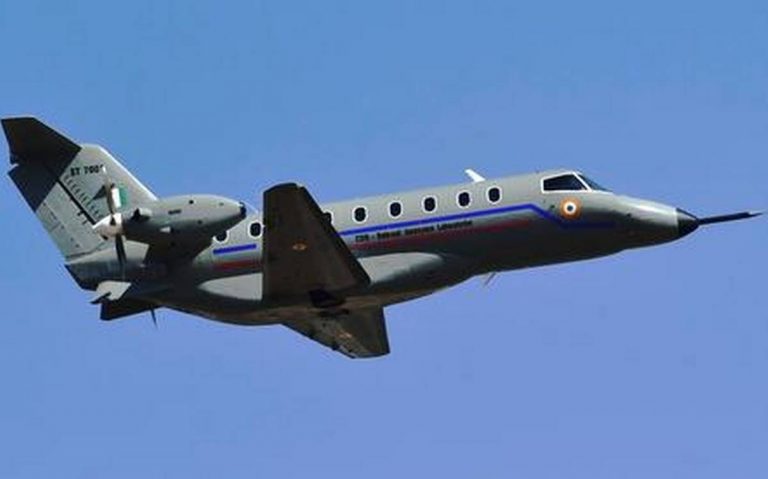 National Aerospace Laboratory (NAL) told the Parliamentary Standing Committee on Science and Technology that the government needs to be the "launch customer" to make Saras Mk2 commercially viable.
It is a light transport aircraft which is indigenously developed by the National Aerospace Laboratory (NAL)
The 19-seater aircraft, developed with a target cost of ₹50 crore, is at least 20-25% lower in cost than other aircraft in a similar category.
NAL is been pitching Saras Mk-2 for the government's UDAN (Ude Desh Ka Aam Nagrik) since it has the capacity to operate in "ill-equipped", "semi-prepared" and "unpaved airstrips".
11. Pradhan Mantri Fasal Bima Yojana (PMFBY):


Maharashtra has become the first state in the country to integrate its land records with the web portal of the Pradhan Mantri Fasal Bima Yojana (PMFBY). This will help in checking the cases of "over-insurance" insurance of more land than in possession as well as insurance of ineligible people.
About PMFBY:
Launched in April 2016, after rolling back the earlier insurance schemes viz. National Agriculture Insurance Scheme (NAIS), Weather-based Crop Insurance scheme and Modified National Agricultural Insurance Scheme (MNAIS).
Premium: It envisages a uniform premium of only 2% to be paid by farmers for Kharif crops, and 1.5% for Rabi crops. The premium for annual commercial and horticultural crops will be 5%
12. Iran nuclear deal: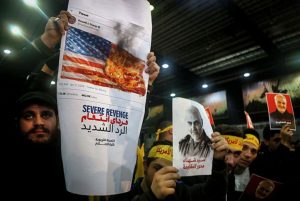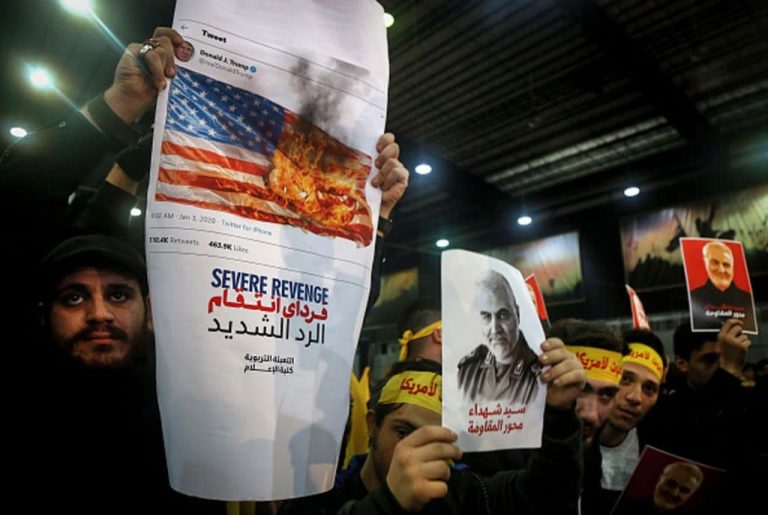 Iran has completely withdrawn from JCPOA (Joint Comprehensive Plan of Action) nuclear deal. The announcement came after the US troops killed General Qassem Soleimani.
What was the Iran nuclear deal (JCPOA)?
Iran agreed to rein in its nuclear programme in a 2015 deal struck with the US, UK, Russia, China, France and Germany.
Under the Joint Comprehensive Plan of Action (JCPoA)Tehran agreed to significantly cut its stores of centrifuges, enriched uranium and heavy-water, all key components for nuclear weapons.
The JCPOA established the Joint Commission, with the negotiating parties all represented, to monitor implementation of the agreement.
13. Project 'NETRA' :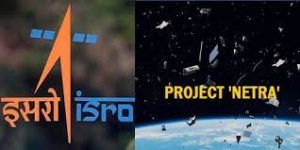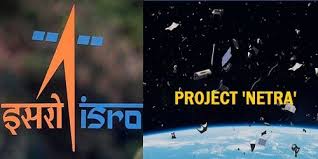 Indian Space Research Organisation has inked a pact with Indian Institute of Astrophysics (IIA) to pave the way for collaboration in establishing optical telescope facilities under Project 'NETRA' for tracking space objects.
What is Project NETRA (Network for space object Tracking and Analysis)?
Under the project, the ISRO plans to put up many observational facilities: connected radars, telescopes; data processing units and a control centre.
They can, among others, spot, track and catalogue objects as small as 10 cm, up to a range of 3,400 km and equal to a space orbit of around 2,000 km.
14. Miyawaki method: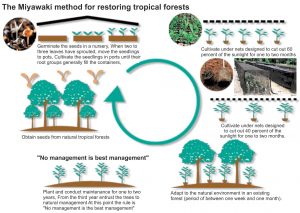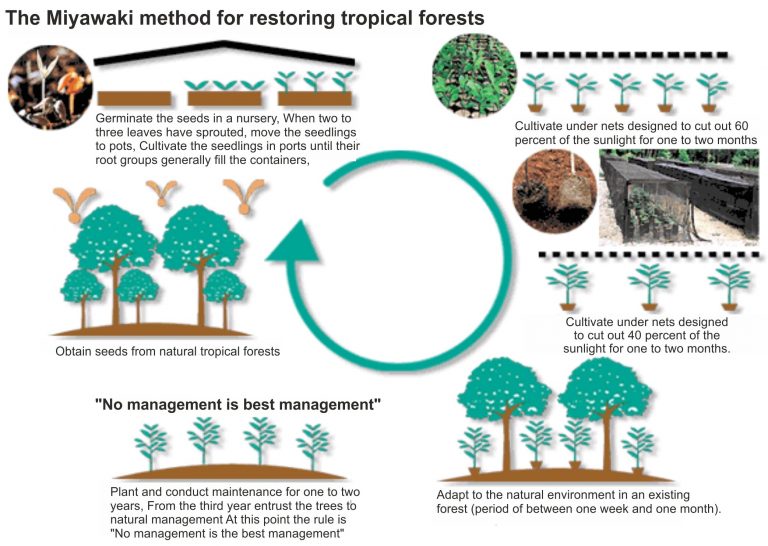 The Miyawaki method of afforestation is to come upon the government office premises, residential complexes, school premises, and puramboke land in Kerala.
What is Miyawaki method?
The Miyawaki method, developed by a Japanese botanist after whom it is named, involves planting saplings in small areas, causing them to "fight" for resources and grow nearly 10 times quicker.
It originated in Japan and is now increasingly adopted in other parts of the world, including our Chennai. It has revolutionised the concept of urban afforestation by turning backyards into mini-forests.
15. Smog tower: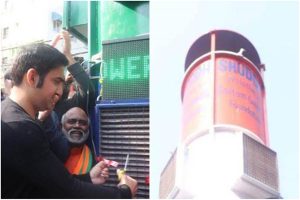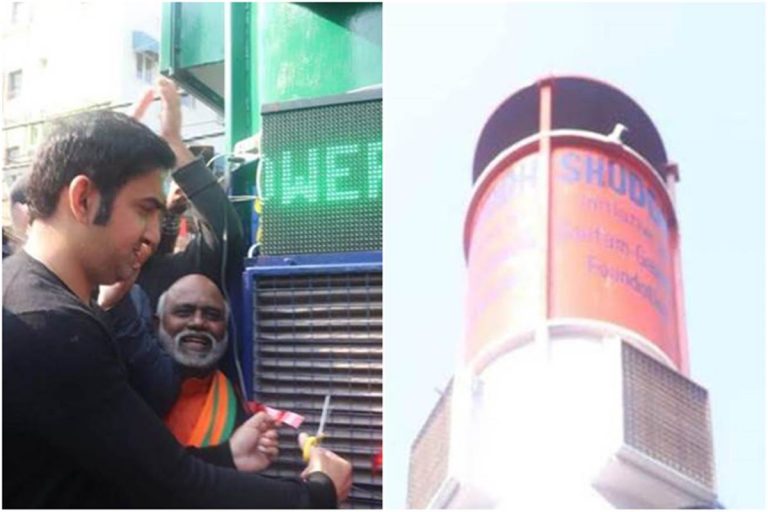 Delhi gets its first smog tower, In November, the Supreme Court had directed the Centre and the Delhi government to prepare a plan to install 'smog towers' across the capital to deal with air pollution.
What is a 'smog tower'?
Smog towers are structures designed to work as large-scale air purifiers. They are usually fitted with multiple layers of air filters, which clean the air of pollutants as it passes through them. After the cleaning, the tower releases clean air.
The filters installed in the tower will use carbon nanofibres as a major component and will be fitted along its peripheries. The tower will focus on reducing particulate matter load.
16. Ethical veganism:
An employment tribunal in the United Kingdom has ruled that "ethical veganism" is a philosophical belief protected by British law against discrimination.
About:
A vegan person does not consume meat products and also products that are derived from animals (such as milk, eggs, etc). Veganism is a lifestyle choice to refrain from eating meat as well as products made from or by animals.
Ethical veganism, on the other hand, has been defined as the view that attaches a positive ethical valuation to a vegan lifestyle.
There are two types of ethical veganism:
Broad absolutist veganism, under which it is always wrong to use any product made by or from animals, and
Modest ethical veganism, under which it is typically wrong to use products made from or by a range of animals including cats, dogs, cows, pigs, etc.
Ethical veganism is different from ethical vegetarianism the latter makes a distinction between products made from animals, such as meat, and products made by animals, such as milk. Ethical vegetarianism as opposed to products made from animals in particular.
There is also an ethical omnivorism, which permits the use of some animal products and may restrict the use of others based on some ethical criterion, say the authors of the Food Ethics paper.
Other important current affairs:
1.BEE sets new standards for ACs: Default temperature set to 24 Degree Celsius: The Government of India has released new performance energy standards for the performance of air conditioners after consulting Bureau of Energy Efficiency (BEE).
The BEE operating under Ministry of Power develop strategies and policies with the primary objective of reduction in energy usage. According to BEE, the total air conditioner capacity of India is 80 million tonnes of refrigeration. It is estimated that this will increase to 250 million by 2030.
2. The National Stock Exchange (NSE) knowledge Hub was inaugurated in New Delhi. The hub will assist insurance, banking and financial services. The hub has adopted the latest technology of Artificial Intelligence.
3. The Indian Army will sign MoU with Russia to procure AK-203 assault rifles. According to the deal, around 1 lakh rifles are to be received directly from Russia and the rest will be manufactured in India.
4. The Marine Ecosystems-Challenges and Opportunities (MECOS), the third international symposium is to be held in Kochi. The symposium is conducted by the Marine Biological Association of India between January 7, 2020, and January 10, 2020.
5. National Pension Scheme for traders: Not as successful as expected:
The National Pension Scheme for traders, Shopkeepers and Self-Employed persons, also called the Pradhan Mantri Laghu Vyapari Maan-Dhan Yojana was launched in July 2019. It aimed at benefitting 3 crore small traders and shopkeepers
The Government set a target of 50 lakh enrolment by the end of March 2020. However, only 25,000 persons have applied so far.
Among all states, Uttar Pradesh has the highest registrations with 6,765 persons. No one has so far registered in the scheme in the states of Mizoram and Lakshadweep.
6. According to the recent census at the Bhitarkanika National Park, the population of saltwater (or estuarine) crocodiles have increased to 1,757 as compared to 1,742 in 2018.
7. Chinese paddlefish found in the Yangtze declared extinct: It is native to the Yangtze, Asia's longest river.
It is one of the world's largest species of freshwater species.
It has been declared extinct by Chinese scientists. The last confirmed sighting of the fish was in 2003.
8. Bibi Ka Maqbara: It is a tomb located in Aurangabad, Maharashtra.
It was commissioned in 1660 by the Mughal emperor Aurangzeb in the memory of his first and chief wife Dilras Banu Begum.
It is considered to be a symbol of Aurangzeb's 'conjugal fidelity'.
The structure, known as the 'Taj of the Deccan' because of its striking resemblance to the Taj Mahal.
9. '1917' is Best Motion Picture (Drama) in 'Golden Globe Awards 2020'.
10. Dubai-based Indian girl, Sucheta Satish was awarded Global Child Prodigy Award 2020 for being able to sing in 120 languages. The 13-year-old Sucheta Satish, known as the Dubai Indian High School's nightingale, won in the singing category.
10. Dr. Suresh Chandra Sharma appointed as Chairman of National Medical Commission.
11. Indian all-rounder Irfan Pathan announced his retirement from all forms of cricket. Pathan played 29 Tests, 120 ODIs and 24 T20Is.
12. On January 05, 2020, the Women Science Congress was inaugurated at the ongoing Indian Science Congress in Bengaluru.DRDO Aeronautical Systems Director General Dr.Tessy Thomas who is known as Missile Woman of India graced the occasion as the Chief Guest.
13. Bihar's Bhagalpur forest division is to inaugurate a first-of-its-kind rehabilitation centre for freshwater turtles in January 2020.
14. Indian paddler Manav Thakkar topped the latest International Table Tennis Federation (ITTF) rankings and became world number 1 in the Under-21 men's singles category.
15. Navigation facilities for visually impaired were inaugurated at Chandigarh railway station in Punjab on 5 January 2020. This facility has been introduced by the Indian Railway Stations Development Corporation through Bengaluru-based NGO Anuprayaas. Chandigarh is the fifth Railway station in the country and first in North India to have this facility. Benefit: This move aims to help visually impaired passengers to know about the passenger amenities at the Chandigarh Railway Station.
16. The 17-year-old ace shooter from Uttar Pradesh Saurabh Chaudhary has won the men's 10 metres air pistol gold at the 63rd National Shooting Championship in Bhopal on 4 January 2020.
17. The 11th biennial edition of DefExpo India- 2020 is to be held from 5-8 February 2020 in Lucknow, Uttar Pradesh. The preparations were reviewed by the Defence Minister Rajnath Singh on 5 January 2020. It is expected to be the largest exhibition for the world's defence companies to display their land, sea and air capabilities at a single exhibition.
18. India has ranked 34th in the Travel & Tourism Competitiveness Index (TTCI) of the World Economic Forum for the year 2019.