Highly Stressed States : RBI Study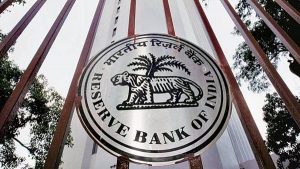 As per the Recent RBI study, five states -Bihar, Kerala, Punjab, Rajasthan and West Bengal are highly stressed states.
Status of states Debt:
Punjab: its debt-GSDP ratio is projected to exceed 45 per cent in 2026-27
Rajasthan, Kerala and West Bengal: projected to exceed the debt-GSDP ratio of 35 per cent by 2026-27.
These states will need to undertake significant corrective steps to stabilise their debt levels.
Ten states accounting for half of the total expenditure in India are Punjab, Rajasthan, Kerala, West Bengal, Bihar, Andhra Pradesh, Jharkhand, Madhya Pradesh, Uttar Pradesh and Haryana.
Debt/GSDP ratio definition: It is a metric that shows what a state owes with what it produces.
It indicates that particular state's ability to pay back its debts.