Today Current Affairs: 27th January 2021  for UPSC IAS exams, State PSC exams, SSC CGL, State SSC, RRB, Railways, Banking Exam & IBPS, etc
Ayushman Bharat health scheme for Central Armed Police Forces: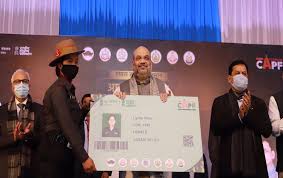 Ayushman CAPF scheme was launched recently, extending the benefit of the central health insurance programme to the personnel of all armed police forces in the country.
Key features of the scheme:
Under this scheme, around 28 lakh personnel of CAPF, Assam Rifles and National Security Guard (NSG) and their families will be covered by 'Ayushman Bharat: Pradhan Mantri Jan Arogya Yojana' (AB PM-JAY)
Key Features of PM-JAY:
The world's largest health insurance/ assurance scheme fully financed by the government.
It provides cover of 5 lakhs per family per year, for secondary and tertiary care hospitalization across public and private empaneled hospitals in India.
Coverage: Over 10.74 crore poor and vulnerable entitled families (approximately 50 crore beneficiaries) are eligible for these benefits.
Provides cashless access to health care services for the beneficiary at the point of service.
Eligibility:
No restrictions on family size, age or gender.
All pre–existing conditions are covered from day one.
Covers up to 3 days of pre-hospitalization and 15 days of post-hospitalization expenses such as diagnostics and medicines.
The benefits of the scheme are portable across the country.
Services include approximately 1,393 procedures covering all the costs related to treatment, including but not limited to drugs, supplies, diagnostic services, physician's fees, room charges, surgeon charges, OT and ICU charges, etc.
Public hospitals are reimbursed for the healthcare services at par with the private hospitals.
50 Years of India Bangladesh Relations: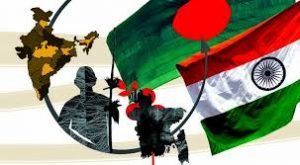 Commemorating 50 years of the 1971 India-Pakistan war that led to the liberation of Bangladesh, a 122-member contingent of the Bangladesh Armed Forces has recently participated in the 72nd Republic Day parade.
This year, India and Bangladesh are also celebrating 50 years of the establishment of their ties.
This is the third time the Republic Day parade in India has witnessed the participation of a military contingent from abroad.
Previously French troops marched in 2016 and UAE troops in 2017.
Bangladesh War of Independence: Vijay Diwas is observed on 16th December every year to mark India's victory over Pakistan in the 1971 war.
The Government of India, on 3rd December 1971, declared that it would go for war with Pakistan to save Bengali Muslims and Hindus.
This war was fought between India and Pakistan for 13 days.
On 16th December 1971, the chief of the Pakistani forces with 93,000 soldiers had surrendered unconditionally to the allied forces consisting of the Indian Army and Mukti Bahini in Dhaka.
Mukti Bahini refers to the armed organizations that fought against the Pakistan Army during the Bangladesh Liberation War.
It was a guerrilla resistance movement.
Bangladesh was born on this day. Hence, Bangladesh celebrates its independence day (Bijoy Dibos) on 16th December every year.
World Economic Outlook: IMF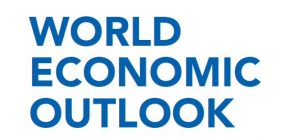 The latest World Economic Outlook of the International Monetary Fund (IMF) has estimated that India's Gross Domestic Product (GDP) will grow by 11.5% in the Financial Year (FY) 2021-22.
India Specific Projections:
FY 2020-21: For the current fiscal, the IMF had forecast a record 10.3% contraction.
FY 2021-22: For the next fiscal, starting from April 1st, GDP growth projection is at 11.5%, 2.7% higher than the projection made in October, 2020.
Last October, the IMF had projected an 8.8% real GDP growth for India in FY 2021-22, highest globally.
FY 2022-23: In FY 2022-23, the economy will likely grow 6.8%.
Governments Projection for 2020-21:
The latest revision for the current fiscal is higher than the government's first advance estimate of 7.7% and also the RBI's estimate of 7.5%.
Reason for Increase in the Estimates by IMF:

India has taken very decisive action, very decisive steps to deal with the pandemic and to deal with the economic consequences of it.
Global Projections:
The global economy is projected to grow 5.5% in 2021 and 4.2% in 2022.
The IMF also saw a narrower 3.5% contraction in world output in 2020 as opposed to a 4.4% decline seen earlier.
It attributed the 0.3% point upward revision for 2021 to "expectations of a vaccine-powered strengthening of activity later in the year and additional policy support in a few large economies.
Investment Trends Monitor Report: UNCTAD:

According to the recent Investment Trends Monitor Report issued by the United Nations Conference on Trade and Development (UNCTAD), global Foreign Direct Investment (FDI) collapsed in 2020 by 42% to an estimated USD 859 billion from USD 1.5 trillion in 2019.
Such a low level was last seen in the 1990s and is more than 30% below the investment decline that followed the 2008-2009 global financial crisis.
Global Trend:
India and China:
India witnessed a 13% year-on-year rise, the highest among key nations, in FDI inflows in 2020, China's rose by 4%.
In absolute terms, China remained way ahead, with an inflow of as much as $163 billion, while India's stood at $57 billion.
Advanced Economies:
The UK and Italy saw an over 100% crash each in FDI inflows, followed by Russia (96% drop), Germany (61%), Brazil (50%), the US (49%), Australia (46%) and France (39%).
Developing Economies:
Developing economies drew as much as 72% of global FDI in 2020 – their highest share on record.
Asian nations did particularly well, attracting USD 476 billion in FDI in 2020.
Future Projection:
The uncertainty about the Covid-19 evolution will continue to hamper global FDI inflows in 2021, threatening sustainable recovery prospects.
Transit-Oriented Development (TOD) concept: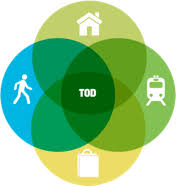 The redevelopment of the New Delhi Railway Station (NDLS) has become the first project to be undertaken on the Transit-Oriented Development (TOD) concept in the NCR.
The project has been approved by the Rail Land Development Authority (RLDA) which is a statutory body under the Ministry of Railways responsible for the development of vacant railway land.
Currently, the Indian Railways has approximately 43,000 hectares of vacant land across the country.
The Government, in recent times, has been promoting 'transit-oriented development' where public transport is the backbone of cities.
About:
Transit-Oriented Development (TOD) integrates land use and transport planning and aims to develop planned sustainable urban growth centers, having walkable and livable communes with high density mixed land-use.
A TOD typically includes a central transit stop (such as a train station, or light rail or bus stop) surrounded by a high-density mixed-use area, with lower-density areas spreading out from this center.
A TOD is also typically designed to be more walkable than other built-up areas, through using smaller block sizes and reducing the land area dedicated to automobiles.
Need of TOD:
Factors such as rapidly growing population, Urbanization, migration to cities, and traffic congestion etc.
Benefits: Higher quality of life with better places to live, work, and play, greater mobility with ease of moving around, reduced traffic congestion, car accidents and injuries, reduced household spending on transportation, resulting in more affordable housing etc.
TOD & Policy Initiatives in India: It is based on three pillars:
Enable Transformation (From Private to Public Transportation):

To assist in the transformation of cities from private vehicle dependent city to public transport oriented development

Accessible Public Transport (Promote Green Mobility):

To promote the usage of public transport by making it accessible, encourage green mobility by encouraging people to walk and cycle and at the same time curb pollution and other negative impacts of motorization.

Compact Walkable Communities:

To create livable and affordable communities, which are compact and walkable.
Legal referendum: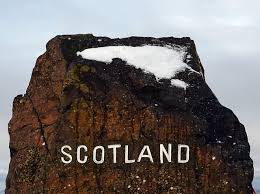 Scotland's First Minister Nicola Sturgeon recently said she planned to hold a legal referendum on independence from Britain despite Westminster's opposition, as an opinion poll showed a majority would vote yes.
The referendum for Scottish independence was held in 2014. Scotland had voted to remain in the UK.
The Act of Union between Scotland and England was signed on Jan. 16, 1707.
It came into effect on May 1 of that year, creating the United Kingdom of Britain.
The Scottish Parliament was dissolved, and a single Parliament was created at Westminster in London.
Scotland and England have a complicated history, but the short answer is that Scotland needed an economic boost.
The country's finances were a mess after a failed attempt to establish a trading colony in Panama.
This unsuccessful scheme was conclusive evidence that Scotland's future prosperity was best served by the union.
Those who support independence believe Scotland "would be richer" if it breaks from England.
Proponents of independence want Scotland to make its own decisions about how resources are controlled and money is invested.
Bodoland: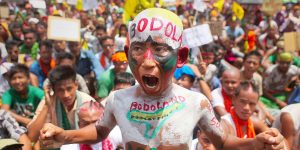 The BTAD district is currently spread over four districts of Kokrajhar, Chirang, Baksa and Udalguri.
As per the agreement, villages dominated by Bodos that were presently outside the BTAD would be included and those with a non-Bodo population would be excluded.
The memorandum of settlement says that the criminal cases registered against members of the NDFB factions for "non-heinous" crimes shall be withdrawn by the Assam government and in cases of heinous crimes it will be reviewed.
The families of those killed during the Bodo movement would get Rs. 5 lakh each.
A Special Development Package of Rs. 1500 Crore would be given by the Centre to undertake specific projects for the development of Bodo areas.
A committee will decide the exclusion and inclusion of new areas in the BTAD. Subsequent to this alteration, the total number of Assembly seats will go up to 60, from the existing 40.
Bodos:
Bodos are the single largest tribal community in Assam, making up over 5-6 per cent of the state's population. They have controlled large parts of Assam in the past.
The four districts in Assam — Kokrajhar, Baksa, Udalguri and Chirang — that constitute the Bodo Territorial Area District (BTAD), are home to several ethnic groups.
The Bodoland dispute:
In 1966-67, the demand for a separate state called Bodoland was raised under the banner of the Plains Tribals Council of Assam (PTCA), a political outfit.
In 1987, the All Bodo Students Union (ABSU) renewed the demand.
"Divide Assam fifty-fifty", was a call given by the ABSU's then leader, Upendra Nath Brahma.
The unrest was a fallout of the Assam Movement (1979-85), whose culmination — the Assam Accord — addressed the demands of protection and safeguards for the "Assamese people", leading the Bodos to launch a movement to protect their own identity.
Bharat Parv 2021: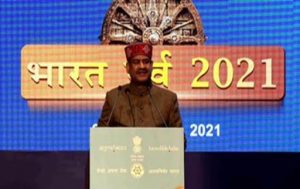 It is a festival to celebrate the spirit of India has begun.
The festival is being organized on a virtual platform this year from 26th of January till 31st of January.
Bharat Parv is being celebrated as part of Republic Day celebrations since 2016.
Objective: To generate a patriotic fervour, promote the rich cultural diversity of the country and to popularize the idea of Ek Bharat Shreshtha Bharat.
Organized by: The Ministry of Tourism in collaboration with other central Ministries.
Duration: 26th to 31st January 2021 (The 5-day event is a part of Republic Day Celebrations).
The Dhannipur Mosque: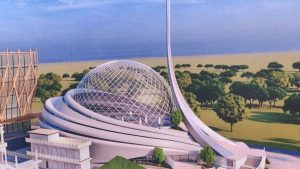 The Dhannipur mosque project was formally launched on Republic Day at the five-acre plot in Dhannipur village of Ayodhya Uttar Pradesh.
The plot was allotted by the Uttar Pradesh government on the directions of the Supreme Court in the Babri Masjid Ram Janmabhoomi title suit.
The Indo-Islamic Cultural Foundation (IICF) is overseeing the construction of the mosque.
The project would take around 30 months to be completed.
The project comprises three parts: a mosque based on a modern design; a multi-speciality 200-bed hospital and community kitchen; and an Indo-Islamic Cultural Research Centre.
Govind Ballabh Pant: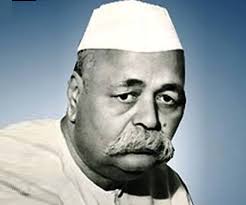 A statue of freedom fighter Govind Ballabh Pant that was removed from the Parliament premises recently would be unveiled at its new location, a roundabout opposite Gurdwara Rakab Ganj on Pandit Pant Marg in Delhi.
Pandit Govind Ballabh Pant (1887 – 1961) was a lawyer, an Indian freedom fighter and one of the architects of modern India.
In 1921, he was elected to the Legislative Assembly of the United Provinces of Agra and Oudh.
He was an untiring participant in both the Non-Cooperation Movement and the Civil Disobedience Movement.
He was also a member of the Central Legislative Assembly and the Constituent Assembly.
He served as the 2nd Chief Minister of United Provinces from 1937 to 1939.
After independence, he served as the 1st Chief Minister of Uttar Pradesh from 1950 to 1954.
He served as Union Home Minister from 1955–1961.
As Home Minister, his chief achievement was the re-organization of States along linguistic lines.
He was also responsible for the establishment of Hindi as an official language of the central government and a few states.
To honor his exemplary services to the nation, he received Bharat Ratna, in 1957.
The Intergovernmental Negotiations framework: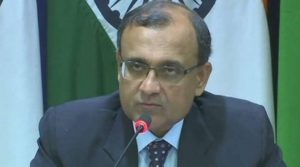 India's Permanent Representative to the UN, Ambassador T.S. Tirumurti, said that It has been nearly 13 years since the Intergovernmental Negotiations (IGN) started. The UN Security Council is finding itself unable to act effectively to address issues of international peace and security as it lacked inclusivity.
The Intergovernmental Negotiations framework (IGN) is a group of nation-states working within the United Nations to further reform of the United Nations Security Council (UNSC), a 15-member top organ of the world body.
Composition: The IGN is composed of several different international organizations, namely:
The African Union;
The G4 nations (India, along with Brazil, Japan and Germany are pressing for a permanent seat in the reformed UNSC);
The Uniting for Consensus Group (UfC), also known as the "Coffee Club";
The L.69 Group of Developing Countries;
The Arab League; and
The Caribbean Community (CARICOM).
Each group represents a different set of positions vis-a-vis reforming the United Nations Security Council.
In 2016, an "oral decision" was adopted by the United Nations General Assembly which approved of a declaration known as the "elements of convergence" which outlined the status of the consensus reached by the members of the IGN at that time.
Manjamma Jogathi: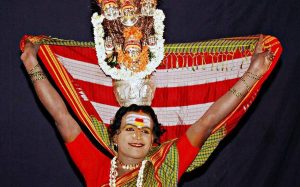 The list of Padma awards recipients this year includes a transgender from Karnataka who has over the past many decades practised and single-handedly popularised rural folk arts.
For Manjamma Jogathi, the Padma Shri comes after decades of social and financial struggle.
Overcoming personal odds, Manjavva Jogati, as she would be called in Karnataka, held aloft the cause of these art forms, especially the Jogati Nritya and Janapada songs, practiced in rural Karnataka, Maharashtra, and parts of Andhra Pradesh.
She began to identify as a woman in her teens.
Her family from Ballari district then disowned her by making her part of a transgender community in rural Deccan that reveres the fiery Goddess Renuka Yellamma. Members of this community are considered married to the goddess.
The community's lifestyle and the plight of its members were highlighted in the national award-winning 2009 Marathi movie Jogwa.
Padma Awards 2021: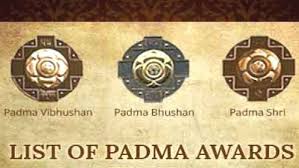 This year the President has approved the conferment of 119 Padma Awards including 1 duo case (in a duo case, the award is counted as one) as per list below.
The list comprises 7 Padma Vibhushan, 10 Padma Bhushan, and 102 Padma Shri Awards. 29 of the awardees are women and the list also includes 10 persons from the category of Foreigners/NRI/PIO/OCI, 16 Posthumous awardees and 1 transgender awardee.
Padma Vibhushan (7)
Shinzo Abe (Japan) – Public Affairs
S P Balasubramaniam (Posthumous) – Art
Belle Monappa Hegde – Medicine
Narinder Singh Kapany (Posthumous) – Science and Engineering
Maulana Wahiduddin Khan – Others: Spiritualism
B. Lal – Others: Archaeology
Sudarshan Sahoo – Art
Padma Bhushan (10)
Krishnan Nair Shantakumari Chithra – Art
Tarun Gogoi (Posthumous) – Public Affairs
Chandrashekhar Kambara – Literature and Education
Sumitra Mahajan – Public Affairs
Nripendra Misra – Civil Service
Ram Vilas Paswan (Posthumous) – Public Affairs
Keshubhai Patel (Posthumous) – Public Affairs
Kalbe Sadiq (Posthumous) – Others: Spiritualism
Rajnikant Devidas Shroff – Trade and Industry
Tarlochan Singh – Public Affairs
Padma Awards are one of the highest civilian Awards of the country conferred in three categories, namely –
Padma Vibhushan: For Exceptional and distinguished service.
Padma Bhushan: For Distinguished service of high order.
Padma Shri: For distinguished service in any field.
Disciplines in which awarded: It is given for distinguished and exceptional achievements/service in all fields of activities/disciplines.
Eligibility: All persons without distinction of race, occupation, position or sex are eligible for these awards. However, Government servants including those working with PSUs, except doctors and scientists, are not eligible for these Awards.
Timeline: The awards are announced on the occasion of Republic Day every year. These awards are conferred by the President of India at ceremonial functions which are held at Rashtrapati Bhawan usually around March/ April every year.
Award committee:
The nomination process is open to the public. Even self-nomination can be made.
All nominations received for Padma Awards are placed before the Padma Awards Committee headed by the Cabinet Secretary, which is constituted by the PM every year.
The recommendations of the committee are submitted to the PM and the President for approval.
The awardees have then presented a certificate and a medallion.
The recipients are also given a small replica of the medallion, which they can wear during any ceremonial/State functions etc., if the awardees so desire.
The award does not amount to a title and cannot be used as a suffix or prefix to the awardees' name.
The total number of awards to be given in a year (excluding posthumous awards and to NRI/foreigners/OCIs) should not be more than 120.
The award is normally not conferred posthumously. However, in highly deserving cases, the Government could consider giving an award posthumously.
A higher category of Padma award can be conferred on a person only after a gap of five years. However, in highly deserving cases, a relaxation can be made by the Awards Committee.
AMPHEX – 21:
A large-scale tri-service joint amphibious exercise AMPHEX – 21 was conducted in the Andaman & Nicobar group of islands from 21 – 25 Jan 2021.
The exercise involved the participation of Naval ships, amphibious troops of the Army and different types of aircraft from the Air force.
The exercise was aimed at validating India's capabilities to safeguard the territorial integrity of it's island territories. It also sought to enhance operational synergy and joint warfighting capabilities amongst the three Services.
The exercise involved multi-faceted maritime operations by synergised employment of amphibious assault ships, surveillance platforms, execution of maritime airstrikes and complex manoeuvres at sea.
Ex KAVACH for the defence of Andaman & Nicobar Islands formed a part of AMPHEX – 21.
A joint intelligence, surveillance and reconnaissance exercise under the aegis of HQ Integrated Defence Staff was also run concurrently to achieve Maritime Domain Awareness by the employment of a multitude of sensors.
Climate Adaptation Summit 2021.: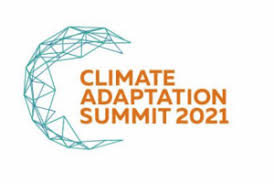 Prime Minister Modi addressed the Climate Adaptation Summit 2021.
The Netherlands government hosted an online international Climate Adaptation Summit (CAS Online) on 25 January 2021.
The summit will have a significant focus on securing new investments to ensure that millions of smallholder farmers can adapt to the stresses of climate on food production.
During the summit, PM Modi said that –
We are targeting 450 gigawatts of renewable energy capacity by 2030.
We are promoting LED lights and saving 38 million tons of carbon-dioxide emissions annually.
We are going to restore 26 million hectares of degraded land by 2030.
We are providing clean cooking fuel to 80 million rural households.
We are connecting 64 million households to the piped water supply.