Today Current Affairs: 6th March 2021 for UPSC IAS exams, State PSC exams, SSC CGL, State SSC, RRB, Railways, Banking Exam & IBPS, etc
Asola Bhatti Wildlife Sanctuary: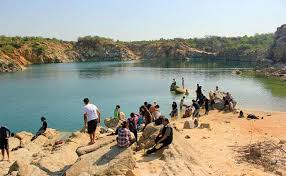 The Supreme Court-mandated Ridge Management Board has decided to constitute an expert committee to look into the proposal of dumping inert (non-reactive) waste in the mines of Asola Bhatti Wildlife Sanctuary (Delhi).
Inert waste is waste that is neither biologically nor chemically reactive and is waste that will not decompose or decompose very slowly.
Inert waste includes, but is not limited to: construction and demolition material such as metal, wood, bricks, masonry and cement concrete; asphalt concrete; metal; tree branches; bottom ash from coal-fired boilers; and waste coal fines from air pollution control equipment.
These wastes usually don't pose a threat to the environment, or the health of animals or other people and will not endanger the quality of watercourses.
However, when there is a large amount of this type of waste, it can become an issue as it begins to take up a lot of space.
Asola Bhatti Wildlife Sanctuary:
Asola-Bhatti Wildlife Sanctuary covering a 32.71 sq km area lies on the Southern Delhi Ridge of Aravalli hill range, one of the oldest mountain systems of the world, on the Delhi-Haryana border.
An area of 1km around the Asola Bhatti Wildlife Sanctuary in Gurugram and Faridabad is an Eco-sensitive zone.
Activities such as commercial mining, setting up of industries, and establishment of major hydro-electric projects are prohibited.
Solid Fuel Ducted Ramjet (SFDR) technology: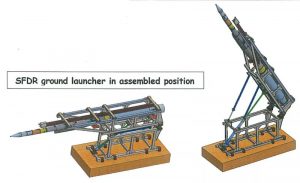 The Defence Research and Development Organisation (DRDO) has successfully conducted the test of the Solid Fuel Ducted Ramjet (SFDR) technology, which is crucial for the indigenous development of long range air-to-air missiles.
Solid Fuel Ducted Ramjet (SFDR) Technology:
SFDR technology is a missile propulsion system based on the concept of the Ramjet Engine principle.
The system utilizes a solid fuelled air-breathing ramjet engine.
Unlike solid-propellant rockets, the Ramjet takes up oxygen from the atmosphere during flight.
Thus, it is light in weight and can carry more fuel.
DRDO began developing SFDR first in 2017 and had conducted successful tests in 2018 and 2019 as well.
Protecting Women's Livelihoods in Times of Pandemic: Temporary Basic Income and the Road to Gender Equality":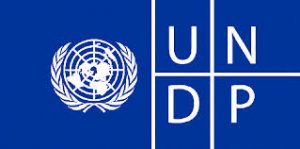 The United Nations Development Programme (UNDP) in its latest report named "Protecting Women's Livelihoods in Times of Pandemic: Temporary Basic Income and the Road to Gender Equality" has proposed a Temporary Basic Income (TBI) for poor women in developing countries.
The proposal comes ahead of the International Women's Day (8th march) celebrations.
Gender Inequality:
Unpaid Labor:

On average, women spend 2.4 more hours per day than men on unpaid care and domestic work.
Among people who participate in the paid economy, women spend an average of four hours more per day than men on paid and unpaid work combined.

Discriminative Policies:

Beyond complex gendered norms, some of the economic vulnerability imposed on women also comes from policy and political decisions that have persistently deprived them of compensation in the form of equal pay, paid maternity leave, universal health, unemployment and care benefits.

Effect of Covid:

Women have been hit harder than men by the pandemic, losing income and leaving the labour market at a greater rate.
This vulnerability is due to gender inequality.
Women are 25% more likely than men to live in extreme poverty.
Only one in ten countries and territories, however, have policies addressing women's economic security needs, according to the Covid-19 Global Gender Response Tracker.
Covid-19 Global Gender Response Tracker is an initiative of UNDP and UN Women which shows that social protection and jobs response to the pandemic has largely overlooked women's needs.
Report On Forest Fires: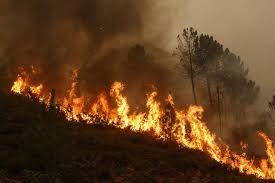 The Forest Survey of India (FSI) has released a report on forest fires in the country.
Key findings:
At least 5,291 forest fires were recorded in Odisha between February 22 and March 1, 2021 — the highest in the country for the same period.
Collection of mahua flowers and kendu leaves, practice of shifting cultivation and grazing in forest areas are some of the reasons for forest fires in Odisha.
Telangana recorded the second-highest fires in the country at 1,527 during the same period, followed by Madhya Pradesh (1,507) and Andhra Pradesh (1,292), according to FSI data.
Forest fires have become an issue of global concern. In many countries, wildfires are burning larger areas, and fire seasons are growing longer due to global warming.
Globally, forest fires release billions of tons of CO2 into the atmosphere, while hundreds of thousands of people are believed to die due to illnesses caused by exposure to smoke from forest fires and other landscape fires.
Causes of Forest Fire:
Forest fires are caused by natural causes as well as Man-made or anthropogenic causes.
Natural causes such as lightning which set trees on fire. High atmospheric temperatures and low humidity offer favorable circumstances for a fire to start.
Man-made causes like flame, cigarette, electric spark, or any source of ignition will also cause forest fires.
Traditionally Indian forests have been affected by fires. The problem has been aggravated with the rising human and cattle population and the increase in demand for grazing, shifting cultivation, and Forest products by individuals and communities.
High temperature, wind speed and direction, level of moisture in soil and atmosphere, and duration of dry spells can intensify the forest fires.
Haryana's Quota Law: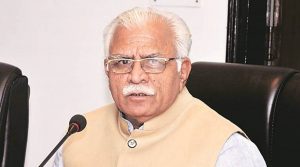 The Haryana State Employment of Local Candidates Bill, 2020 requires private companies to set aside for domiciles 75% of jobs up to a monthly salary of Rs 50,000 or as may be notified by the government from time to time.
The law is applicable to all the companies, societies, trusts, limited liability partnership firms, partnership firms and any person employing 10 or more persons and an entity, as may be notified by the government from time to time shall come under the ambit of this Act.
While constitutional guarantees for reservation have been limited to public employment, attempts to extend it to the private sector are not new either. In July 2019, the Andhra Pradesh government had passed a similar law, which was challenged in court.
While domicile quotas in education are fairly common, courts have been reluctant in expanding this to public employment.
Last year, the Madhya Pradesh government decided to reserve all government jobs for "children of the state", raising questions relating to the fundamental right to equality of citizens.
The second question, which is more contentious, is the issue of forcing the private sector to comply with reservations in employment.
Indian Medicines Pharmaceutical Corporation Limited: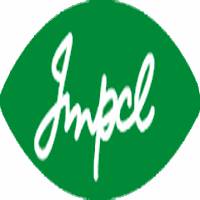 Indian Medicines Pharmaceutical Corporation Limited (IMPCL) has entered into a tie-up with the Government e-Market (GeM) portal for selling its products online.
The deal between IMPCL and GeM was finalized on 03.03.2021 when GeM created 31 categories covering 311 medicines, which are life in the marketplace and IMPCL can now upload these medicines on GeM Portal.
With this decision of GeM, the Ayurvedic and Unani medicines of IMPCL will figure on the GeM portal to hundreds of government sector buyers, at prices finalized by the Ministry of Finance, Department of Expenditure.
What is Indian Medicines Pharmaceutical Corporation Limited?
IMPCL is the public sector manufacturing unit of the Ministry of AYUSH.
IMPCL is the only CPSE under the Ministry of AYUSH, Government of India, and its prices are vetted and finalized by the Ministry of Finance (Department of Expenditure) for their Ayurvedic & Unani Medicines.
El Salvador American country Declared Malaria-Free: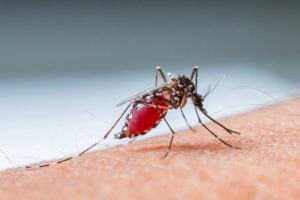 El Salvador has become the first country in Central America and the third in all Americas to get the malaria-free certificate from the World Health Organization (WHO) in recent years.
A malaria elimination certificate is awarded to a country when the chain of indigenous transmission of the disease has been disrupted nationwide for at least three consecutive years.
The only other countries in the WHO Regions of Americas to have eliminated malaria in recent years are Paraguay (2018) and Argentina (2019).
Initiated by WHO in 11 high malaria burden countries, including India.
In India, Implementation has been started in four states i.e. West Bengal and Jharkhand, Chhattisgarh, and Madhya Pradesh.
About Malaria:
Caused by a parasite that commonly infects a certain type of mosquito which feeds on humans.
Spread: Female Anopheles mosquitoes deposit parasite sporozoites into the skin of a human host.
The Opec: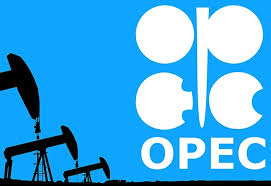 OPEC+ has agreed not to increase supply in April as they await a more substantial recovery in demand amid the COVID-19 pandemic.
Crude prices rose after the announcement and are up 33% this year.
India is the world's third-biggest oil importer. India imports about 84% of its oil and relies on West Asian supplies to meet over three-fifths of its demand.
As one of the largest crude-consuming countries, India is concerned that such actions by producing countries have the potential to undermine consumption-led recovery and more so hurt consumers, especially in our price-sensitive market.
Opec+
The non-OPEC countries which export crude oil are termed as OPEC plus countries.
Opec+ refers to the alliance of crude producers, who have been undertaking corrections in supply in the oil markets since 2017.
OPEC plus countries include Azerbaijan, Bahrain, Brunei, Kazakhstan, Malaysia, Mexico, Oman, Russia, South Sudan, and Sudan.
OPEC:
The Organization of the Petroleum Exporting Countries (OPEC) was founded in Baghdad, Iraq, with the signing of an agreement in September 1960 by five countries namely the Islamic Republic of Iran, Iraq, Kuwait, Saudi Arabia, and Venezuela.
They were to become the Founder Members of the Organization.
OPEC is a permanent, intergovernmental organization.
OPEC's objective is to co-ordinate and unify petroleum policies among Member Countries, in order to secure fair and stable prices for petroleum producers; an efficient, economic, and regular supply of petroleum to consuming nations; and a fair return on capital to those investing in the industry.
It is headquartered in Vienna, Austria.
OPEC membership is open to any country that is a substantial exporter of oil and which shares the ideals of the organization.
India – Sweden Virtual Summit: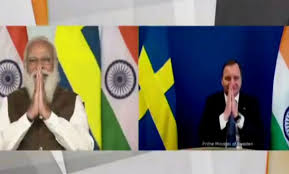 Prime Minister Narendra Modi and Prime Minister of Sweden H.E. Stefan Löfven held a Virtual Summit where they discussed bilateral issues and other regional and multilateral issues of mutual interest.
Prime Minister Modi recalled his 2018 visit to Sweden for the first India-Nordic Summit and the India visit of Their Majesties the King and Queen of Sweden in December 2019.
The two leaders expressed satisfaction at the implementation of the Joint Action Plan and Joint Innovation Partnership agreed during Prime Minister Modi's visit to Sweden in 2018.
Prime Minister Modi welcomed Sweden's decision to join the International Solar Alliance (ISA).
The leaders also noted the growing member-ship of the India-Sweden joint initiative – the Leadership Group on Indus-try Transition (LeadIT) that was launched during the UN Climate Action Summit in September 2019 in New York.
First Strategic And Counter-Terrorism Dialogue Between India And Nigeria: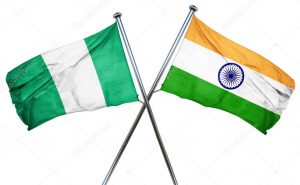 The National Security Adviser (NSA) of Nigeria visited New Delhi for the First Strategic and Counter-Terrorism Dialogue between India and Nigeria at the level of NSA.
Within the framework of the close and strategic partnership between India and Nigeria, the National Security Advisors held in-depth discussions on the threats and challenges faced by democratic societies from terrorism, extremism, and radicalization.
The two sides identified specific areas of cooperation to enhance their fight against all forms of terrorism, reaffirming their firm belief that there can be no justification for terrorism in any form or manifestation.
Nigeria is a country in West Africa bordering Niger in the north, Chad in the northeast, Cameroon in the east, and Benin in the west.
Its southern coast is on the Gulf of Guinea in the Atlantic Ocean.
Its capital is Abuja.