Haryana State Employment Of Local Candidates Act, 2020: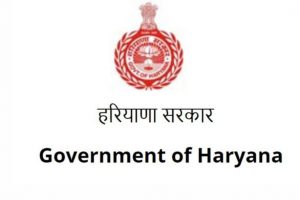 The Haryana Government has said that the Employment of Local Candidates Act, 2020 will be implemented in the state from 15th January 2022.
It requires firms with 10 or more employees to reserve 75% of all jobs offering a salary of less than Rs. 30,000 a month for eligible candidates of State domicile.
Jobs will be provided in various companies, societies, trusts, and limited liability partnership firms situated in the state.
The move is aimed at disallowing the influx of talent from other parts of the country even in sectors like IT and IT-enabled services (ITes), which the State does not have enough captive supply of.
The law will be applicable for a period of 10 years.
The state government also relaxed the residency (domicile) requirement from 15 to 5 years for a person to get a bona fide resident certificate in the state to provide some flexibility to the private companies in hiring.
It will be mandatory for all these employers to register all their employees drawing gross monthly salary or wages not more than Rs 30,000 on the designated portal available on the official website of the Labour Department, Haryana.
Violation of any provision of this Act will be a punishable offence.