Daily Current Affairs for Government Exams:
Today Current Affairs: 6th November 2020 for UPSC IAS exams, State PSC exams, SSC CGL, State SSC, RRB, Railways, Banking Exam & IBPS, etc
Contents:
Academic Freedom Index (AFI):
India's annual resolution on the issue of counter-terrorism was adopted by consensus in the First Committee of the United Nations General Assembly (UNGA).:
The Arbitration and Conciliation (Amendment) Ordinance, 2020::
The Lancet.:
Data- localisation norms set by RBI:
Virtual Global Investor Roundtable (VGIR):
Other important current affairs:
1.Academic Freedom Index (AFI):
India has scored considerably low in the international Academic Freedom Index (AFI) with a score of 0.352.
Academic freedom, in general, refers to a scholar's freedom to express ideas without risk of official interference or professional disadvantage.
About the Academic Freedom Index:
It has been published by Global Public Policy Institute as a part of a global time-series dataset (1900-2019) in close cooperation with Friedrich-Alexander University Erlangen-Nürnberg, Scholars at Risk, and the V‑Dem Institute.
It compares levels of academic freedom worldwide and enhances the understanding of its curtailments.
The AFI used eight components to evaluate the scores: the freedom to research and teach, freedom of academic exchange and dissemination, institutional autonomy, campus integrity, freedom of academic and cultural expression, constitutional protection of academic freedom, international legal commitment to academic freedom under the International Covenant on Economic, Social and Cultural Rights, and the existence of universities.
The scores are scaled 0-1.
The index did not report data for 35 countries – including the United States and Australia.
Top Performers: Uruguay and Portugal top the AFI, with scores of 0.971 each, followed closely by Latvia (0.964) and Germany (0.960).
India's performance:
India with a score of 0.352, is closely followed by Saudi Arabia (0.278) and Libya (0.238).
In the last five years, the AFI of India has dipped by 0.1 points.
Countries like Malaysia (0.582), Pakistan (0.554), Brazil (0.466), Somalia (0.436) and Ukraine (0.422) have scored better than India.
The AFI has cited the 'Free to Think: Report of the Scholars at Risk Academic Freedom Monitoring Project', to suggest that the political tensions in India may have something to do with declining 'academic freedom'.
According to the Report, political tensions in India have led to violent altercations between students, security forces, and off-campus groups, and have driven legal actions and disciplinary measures against scholars critical of those in power.
2.India's annual resolution on the issue of counter-terrorism was adopted by consensus in the First Committee of the United Nations General Assembly (UNGA).: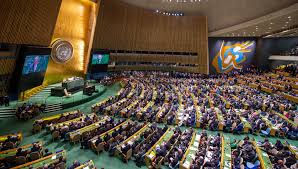 India's resolution 'Measures to prevent terrorists from acquiring weapons of mass destruction' was co-sponsored by more than 75 countries and adopted by consensus without a vote.
India, a victim of state-sponsored cross-border terrorism, has been at the forefront in highlighting the serious threat to international peace and security emanating from the acquisition of weapons of mass destruction (WMD) by terrorist groups.
India's resolution predates the adoption of resolution 1540 by the Security Council.
In resolution 1540 of the year 2004, the Security Council decided that all States shall refrain from providing any form of support to non-State actors that attempt to develop, acquire, manufacture, possess, transport, transfer or use nuclear, chemical or biological weapons and their means of delivery, in particular for terrorist purposes.
It needs to be noted that the UN has not agreed on a Comprehensive Convention on International Terrorism (CCIT) yet.
In 1996, with the objective of providing a comprehensible legal framework to counter-terrorism, India proposed to the UNGA the adoption of the "Comprehensive Convention on International Terrorism" (CCIT).
CCIT seeks a universal definition of terrorism, prosecution of terrorists under special laws, making cross-border terrorism an extraditable offense worldwide, among others.
Weapon of Mass Destruction:
WMD refers to a weapon with the capacity to inflict death and destruction on such a massive scale and so indiscriminately that its very presence in the hands of a hostile power can be considered a grievous threat.
Modern weapons of mass destruction are either nuclear, biological, or chemical weapons—frequently referred to collectively as NBC weapons.
Efforts to control the spread of WMD are enshrined in international agreements such as the Nuclear Non-proliferation Treaty of 1968, the Biological Weapons Convention of 1972, and the Chemical Weapons Convention of 1993.
India is not a signatory to the Nuclear Non-proliferation Treaty of 1968.
India has enacted an act to prohibit unlawful activities, in relation to weapons of mass destruction and their delivery systems which are known as The Weapons of Mass Destruction and Their Delivery Systems (Prohibition of unlawful activities) Act, 2005.
3.The Arbitration and Conciliation (Amendment) Ordinance, 2020: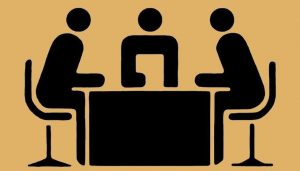 President Ram Nath Kovind promulgated the Arbitration and Conciliation (Amendment) Ordinance, 2020 to further amend Arbitration and Conciliation Act.
The ordinance:
Seeks to ensure that stakeholder parties can seek an unconditional stay on enforcement of arbitral awards in cases where the "arbitration agreement or contract is induced by fraud or corruption."
Also does away with the 8th Schedule of the Act that contained the necessary qualifications for accreditation of arbitrators.
Added a proviso in Section 36 of the Arbitration Act and will come into effect retrospectively from October 23, 2015.
As per this amendment, if the Court is satisfied that a prima facie case is made out that the arbitration agreement or contract which is the basis of the award was induced or affected by fraud or corruption, it will stay the award unconditionally pending disposal of the challenge made to the award under Section 34.
Until recently, an arbitration award was enforceable even if an appeal was filed against it in the court under Section 36 of the law.
4.The Lancet.: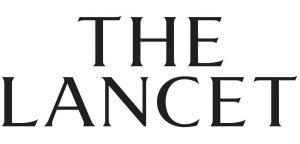 A review of BMI of various countries was recently published in the medical journal The Lancet.
The study carried out a global analysis of data over 34 years from 200 countries.
BMI is measured as the weight in kg divided by the square of the height in metres.
The normal BMI ranges between 20 and 25.
Key findings:
The study has ranked India at the 196th spot with respect to BMI.
India's 19-year-old boys and girls have a BMI of 20.1.
Comparatively, China ranks 88 with its boys having a BMI of 23 and 119 for its girls at 22.2.
India ranks third and fifth from the bottom respectively among countries where 19-year-old girls and boys have a low body mass index.
5.Data- localization norms set by RBI: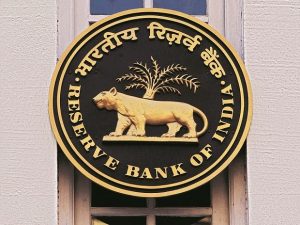 The National Payments Corporation of India (NPCI) has allowed Facebook-owned messaging platform WhatsApp to start its payments service in the country in a 'graded' manner.
NPCI has given its nod to WhatsApp to offer payments services via the Unified Payments Interface.
WhatsApp users can link their UPI-enabled bank accounts and transfer money through the messaging app.
Unified Payments Interface or UPI is an immediate real-time payment system developed by the National Payments Corporation of India (NCPI).
It was introduced in April 2016 as a pilot project and is regulated by the Reserve Bank of India (RBI).
As per the data- localisation norms set by RBI:
While there is no bar on the processing of payment transactions outside India, the Payment System Operators (PSOs) will have to ensure the data is stored only in India after the processing.
In case the processing is done abroad, the data should be deleted from the systems abroad and brought back to India not later than the one business day or 24 hours from payment processing, whichever is earlier.
The same should be stored only in India.
The data stored in India can be accessed for handling customer disputes, whenever required.
The payment system data may be shared with an overseas regulator if required, but with the approval of RBI.
Some banks, especially foreign, that had been permitted to store the banking data abroad may continue to do so.
However, in respect of domestic payment transactions, the data shall be stored only in India.
The data stored domestically must include:

End-to-end transaction details and information related to payment or settlement transaction collected or processed as part of a payment.
Information such as customer name, mobile number, email, Aadhaar number, PAN number.
Payment sensitive data such as customer and beneficiary account details; payment credentials such as OTP, PIN, Passwords.
6.Virtual Global Investor Roundtable (VGIR):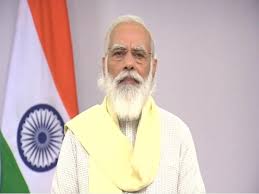 The Prime Minister has chaired the Virtual Global Investor Roundtable (VGIR), with an aim to attract investment into the country.
Virtual Global Investor Roundtable: It is an exclusive dialogue between leading global institutional investors, Indian business leaders and the highest decision-makers from the Government of India and Financial Market Regulators.
Organised by: Ministry of Finance and the National Investment and Infrastructure Fund (NIIF).
The focus for 2020: Discussions around India's economic and investment outlook, structural reforms, and the government's vision for the path to a USD 5 trillion economy by 2024-25.
Highlights:
Aatmanirbhar Vision: It is a well-planned economic strategy that aims to use the capabilities of India's businesses and the skills of its workers to make India into a global manufacturing powerhouse.
ESG Score: India has companies ranking high on Environmental, Social, and Governance (ESG) scores.
National Infrastructure Pipeline: Under it, India has an ambitious plan to invest USD 1.5 trillion in various social and economic infrastructure projects, aimed at faster economic growth and alleviation of poverty in the country.
Initiatives Taken to Improve Manufacturing Potential and Ease of Doing Business:

One Nation, One Tax system in the form of Goods and Services Tax (GST), one of the Lowest Corporate Tax rates and Faceless regime for Income Tax (IT) assessment and appeal.
A new labor laws regime balancing the welfare of workers and ease of doing business for the employers and Production Linked Incentive schemes in specific sectors.

Initiative Taken for the Development of the Financial Sector:

Unified authority for the International Financial Services Centre, liberal Foreign Direct Investment (FDI) regime, suitable policy regimes for investment vehicles like Infrastructure Investment Trust and Real Estate Investment Trust.
Implementation of Insolvency and Bankruptcy Code (IBC), financial empowerment through Direct Benefit Transfer and fin-tech based payment systems like Ru-Pay cards and BHIM-UPI.
The opportunity created by the National Education Policy 2020 in setting up campuses of foreign universities in India was also highlighted.
Other important current affairs:
1.Haryana Assembly has passed the Haryana State Employment of Local Candidates Bill, 2020 to reserve 75% of private-sector jobs in the state for local residents.
It has led to a new debate on the growing trend of jobs for locals and the associated concerns.
Provisions of the Bill:

Every employer shall employ 75% of the local candidates with respect to such posts where the gross monthly salary or wages are not more than Rs. 50,000 or as notified by the government, from time to time.
Provided that the local candidates may be from any district of the State, but the employer may, at his option, restrict the employment of local candidates from any district to 10% of the total number of local candidates.
A designated portal shall be made on which local candidates and the employer will have to register and local candidates shall not be eligible to avail of the benefit unless they register themselves on the designated portal.
Once it becomes law, it will apply to companies, societies, trusts, limited liability partnership firms, partnership firms, etc. located across the state.
It has been criticized for not being in the best interest of the industries as it will affect the competitiveness of the industries and will lead to loss of investments in Haryana.
2.The Centre is planning to approve national standard specifications for Metro Neo, a no-frills, low-cost urban rail transit system targeted at tier 2 and tier 3 cities.
Metro Neo is a mass rapid transit system providing low-cost, energy-efficient, and eco-friendly urban transport solutions for tier 2 and tier 3 cities.
Drawing traction power from overhead wires, Metro Neo will not run on track but on road. It is suitable for places where the traffic demand is around 8,000 passengers one way in peak time.
Metro Neo systems are lighter and smaller than conventional Metro trains.
They cost about 25% of conventional systems but with similar facilities, and are cheaper than the other budget option Metrolite, which costs about 40% of the normal Metro.
The Maharashtra government has already given a green signal for this state-of-the-art Mass Rapid Transit System (MRTS) for Nashik.
3.The Software Technology Parks of India (STPI) is investing up to ₹400 crores in setting up office and connectivity infrastructure across several cities, offering small technology firms a 'plug-and-play' facility.
Software Technology Parks of India (STPI):  is an autonomous society under the Ministry of Electronics and Information Technology (MeitY).
Established in 1991.
The objective of encouraging, promoting, and boosting the export of software from India.
The STPI's Governing Council's Chairperson is the Union Minister for Electronics & Information Technology.
4.Intense pulses of radio waves known as fast radio bursts (FRB) have been found in the Milky Way for the first time.
So far, such waves have been frequently detected in other galaxies.
The FRB was not only the closest such signal ever recorded near the Earth. It was also 3,000 times brighter than any other magnetar radio signal detected till now.
The new study has confirmed that FRBs are generated by a rare type of neutron star known as a 'magnetar'.
A magnetar is a type of neutron star.
Magnetars are the most powerful magnets in the cosmos.
Their magnetic fields are 5,000 trillion times more powerful than that of the Earth.
5.A study has found Tarballs found in the Himalaya-Tibetan Plateau.
The percentage of the tarballs increased on days of higher levels of pollution and could contribute to the hastening of glacial melt and global warming.
Tarballs are small light-absorbing, carbonaceous particles formed due to burning of biomass or fossil fuels that deposit on snow and ice.
They hasten glacial melt.
They are formed from brown carbon, emitted during the burning of fossil fuels.
Tarballs were emitted from biomass burning in the Indo-Gangetic Plain.
Tarballs from long-range transport can be an important factor in the climatic effect and would correspond to a substantial influence on glacial melting in the Himalaya region.
6.National Monsoon Mission:
Launched by the Ministry of Earth Sciences (MoES) in 2012.
Aim to develop a state-of-the-art, dynamic monsoon prediction system for short, medium, and long-range forecasts.
The successful development of a Global Ensemble Forecast System for short and medium-range predictions at 12 kilometers was made possible due to the National Monsoon Mission.
6.The Union Minister of Science and Technology has given Gandhian Young Technological Innovation (GYTI) Awards to encourage technology students to move towards setting up biotechnology and other start-ups.
GYTI awards constitute two categories of awards:

Students Innovations for Advancement of Research Explorations-Gandhian Young Technological Innovation (SITARE-GYTI):

Given Every year to the most promising technologies developed by the students in life sciences, biotechnology, agriculture, medical devices, etc.
Given By: The Biotechnology Industry Research Assistance Council (BIRAC), a public sector enterprise, set up by the Department of Biotechnology (DBT).

Society for Research and Initiatives for Sustainable Technological Innovations-Gandhian Young Technological Innovation (SRISTI-GYTI):

Given To: Every year to students in other engineering disciplines except for the ones covered by SITARE-GYTI.
Given By: Society for Research and Initiatives for Sustainable Technological Innovations (SRISTI), a developmental voluntary organisation.