Daily Current Affairs for Government Exams:
Today Current Affairs: 7th November 2020 for UPSC IAS exams, State PSC exams, SSC CGL, State SSC, RRB, Railways, Banking Exam & IBPS, etc
Contents:
The Haryana Panchayati Raj (Second Amendment) Bill, 2020 passed in the state Assembly
Virtual Bilateral Summit between India and Italy
National Cancer Awareness Day:
.Radio Burst
Other important current affairs:
1.The Haryana Panchayati Raj (Second Amendment) Bill, 2020 passed in the state Assembly.: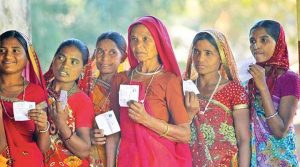 The amendment is aimed at increasing their accountability to the voters.
The Bill:
Provides the right to recall members of Panchayati Raj institutions to those who elected them.
Gives women a 50% reservation in these rural bodies.
Provides an 8% reservation to the "more disadvantaged" among the Backward Classes.
Allows the recall of village sarpanches and members of the block-level panchayat samitis and district-level zila parishads if they fail to perform.
Procedure:
To recall a sarpanch and members of the two bodies, 50% of members of a ward or gram sabha have to give in writing that they want to initiate proceedings.
This will be followed by a secret ballot, in which their recall will require two-third of members voting against them.
2.Virtual Bilateral Summit between India and Italy :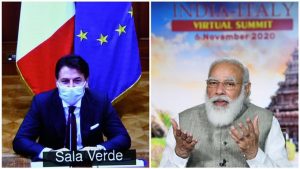 A virtual Bilateral Summit between India and Italy has been held to comprehensively review the broad framework of the bilateral relationship and also strengthen cooperation against common global challenges, including the Covid-19 pandemic.
Both nations decided to adopt the Action Plan for an enhanced Partnership between India and Italy (2020-2024) to set up priorities, strategic goals, and mechanisms of a bilateral partnership.
Economic Engagement:
Agreed to coordinate closely at multilateral fora especially G-20.
Italy will assume the Presidency of G-20 in December 2021 followed by India in 2022.
Saudi Arabia is holding the current presidency of G20.
Memorandum of Understanding (MoU) between Cassa Depositi Prestiti (CDP), an Italian investment bank and National Infrastructure Investment Fund (NIIF) to promote innovative financial schemes capable of supporting bilateral investments.
Italy is India's fifth-largest trading partner in the European Union (EU).
Defense Cooperation:
Underscored the need to further expand defense engagement through greater two-way collaboration and technology cooperation, co-development and co-production.
Recognized the opportunity to consolidate defense relations with the aim of enhancing the effectiveness of peacekeeping activities within the framework of the United Nations (UN).
Cooperation During Covid-19 Pandemic:
Italy thanked India for extending support during the pandemic by supplying medicines and personal protection equipment (PPE).
The Indian community in Italy is the second-largest community of Indians in Europe after the UK.
Reiterated that the pandemic calls for an inclusive multilateral approach to health protection, especially in the framework of the UN and the World Health Organisation (WHO).
Welcomed the World Health Summit, which will be held in Italy in 2021, in cooperation with the European Union (EU) Commission.
The World Health Summit is one of the world's leading strategic forums for global health and is held in October every year.
3.National Cancer Awareness Day: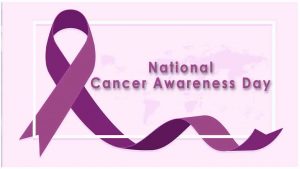 National Cancer Awareness Day is observed on 7th November each year in the country to spread awareness about the need for early cancer detection to fight the deadly disease timely.
Cancer:
It is a large group of diseases that can start in almost any organ or tissue of the body when abnormal cells grow uncontrollably, go beyond their usual boundaries to invade adjoining parts of the body, and/or spread to other organs.
The latter process is called metastasizing and is a major cause of death from cancer.
A neoplasm and malignant tumor are other common names for cancer.
Lung, prostate, colorectal, stomach, and liver cancer are the most common types of cancer in men, while breast, colorectal, lung, cervical, and thyroid cancer are the most common among women.
Cancer remains as one of the leading causes of adult illness and death due to chronic and Non-Communicable Diseases (NCD) world-over including in India.
According to the World Health Organisation (WHO), cancer is the second leading cause of death globally and in 2018, there were approximately 18 million cases globally, of which 1.5 million were in India alone.
There were around 0.8 million cancer deaths in India in 2018 against 9.5 million globally. The numbers of new cases are estimated to double in India by 2040.
Deaths due to Cancer can be Prevented: Between 30% and 50% of cancer deaths could be prevented by modifying or avoiding the key risk factors. Key risk factors include tobacco use, alcohol use, diet, exposure to ultraviolet radiation, pollution, chronic infections, etc.
Treatment: Options include surgery, cancer medicines and/or radiotherapy, administered alone or in combination.
Global Initiative: The International Agency for Research on Cancer (IARC) was created in 1965 by a resolution of the World Health Assembly, as the specialized cancer agency of the World Health Organization.
World Cancer Day is observed on 4th February every year.
Indian Initiatives:
National Programme for Prevention and Control of Cancer, Diabetes, Cardiovascular Diseases, and Stroke (NPCDCS) is being implemented under the National Health Mission (NHM) for up-to-the district level activities.
Under the ambit of Ayushman Bharat, Pradhan Mantri Jan ArogyaYojana (PM-JAY) is being implemented to reduce the financial burden for poor and vulnerable groups arising out of catastrophic hospital episodes and to provide access to quality health services.
National Cancer Grid (NCG) is a network of major cancer centers, research institutes, patient groups, and charitable institutions across India with the mandate of establishing uniform standards of patient care for prevention, diagnosis, and treatment of cancer, providing specialized training and education in oncology (study of cancer) and facilitating collaborative basic, translational and clinical research in cancer.
It was formed in August 2012.
National Pharmaceutical Pricing Authority (NPPA) had launched a Pilot on Trade Margin Rationalisation for 42 anti-cancer drugs in February 2020 as a step towards making healthcare more affordable for the suffering patients. This led to a reduction in the prices of drugs.
4.Radio Burst: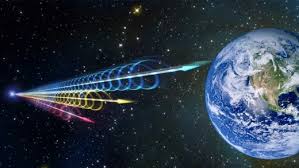 The National Aeronautics and Space Administration (NASA) has spotted fast Radio Burst for the first time in the Milky Way.
Fast Radio Burst:
FRB are bright bursts of radio waves (radio waves can be produced by astronomical objects with changing magnetic fields) whose durations lie in the millisecond-scale, because of which it is difficult to detect them and determine their position in the sky.
It was first discovered in 2007.
Discovery of FRB in Milky Way:
NASA observed a mix of X-ray and radio signals never observed before in the Milky Way.
The X-ray portion of the simultaneous bursts was detected by several satellites, including NASA's Wind mission.
NASA's Wind is a spin-stabilized spacecraft launched on 1st November 1994. After several orbits through the magnetosphere, Wind was placed in a halo orbit around the L1 Lagrange point in early 2004 to observe the unperturbed solar wind that is about to impact the magnetosphere of Earth.
The radio component was discovered by the Canadian Hydrogen Intensity Mapping Experiment (CHIME), a radio telescope located at Dominion Radio Astrophysical Observatory in British Columbia, which is led by McGill University in Montreal, the University of British Columbia, and the University of Toronto.
CHIME is a novel radio telescope that has no moving parts. Originally conceived to map the most abundant element in the universe – hydrogen – over a good fraction of the observable universe, this unusual telescope is optimized to have a high "mapping speed".
Source of FRB in Milky Way:
The source of the FRB detected recently in the Milky Way is a very powerful magnetic neutron star referred to as a magnetar, called SGR 1935+2154 or SGR 1935, which is located in the constellation Vulpecula and is estimated to be between 14,000-41,000 light-years away.
The FRB was part of one of the magnetar's most prolific flare-ups, with the X-ray bursts lasting less than a second.
The radio burst, on the other hand, lasted for a thousandth of a second and was thousands of times brighter than any other radio emissions from magnetars seen in the Milky Way previously.
It is possible that the FRB-associated burst was exceptional because it likely occurred at or close to the magnetar's magnetic pole.
This flare-up, which lasted for hours, was picked up by NASA's Fermi Gamma-ray Space Telescope and NASA's Neutron star Interior Composition Explorer (NICER).
The Fermi Gamma-ray Space Telescope, formerly called the Gamma-ray Large Area Space Telescope (GLAST), is a space observatory being used to perform gamma-ray astronomy observations from low Earth orbit.
NASA's Neutron star Interior Composition Explorer is an International Space Station (ISS) payload devoted to the study of neutron stars through soft X-ray timing.
Other important current affairs:
1.WhatsApp (a unit of Facebook) has introduced payment services in India following approval by the National Payments Corporation of India (NPCI).
The NPCI approval also follows another recent direction imposing a cap of 30% of the total volume of transactions processed in Unified Payments Interface (UPI), applicable to all third-party app providers, effective from 1st January 2021.
UPI is a single platform that merges various banking services and features under one umbrella and turns smartphones into a virtual debit card, allowing real-time bank-to-bank payments to be made using a mobile number or virtual payment address (UPI ID).
WhatsApp UPI in India:

People can send money on WhatsApp to anyone using a UPI supported app.
India is one of the biggest markets for WhatsApp, which first started testing its UPI-based payments system in 2018 and would now compete with existing players such as Paytm, Google Pay, Amazon Pay, and PhonePe.
It is working with five leading banks in India viz. ICICI Bank, HDFC Bank, Axis Bank, the State Bank of India, and Jio Payments Bank.
2.New research has found that Tinnitus is being exacerbated by Covid-19 and also by the measures being taken to fight the infection.
The research was led by Anglia Ruskin University (ARU) in the UK, with support from the British Tinnitus Association and the American Tinnitus Association.
The research covered 3,103 people with tinnitus from 48 countries, mostly from the UK and the USA.
Tinnitus is a common condition that causes the perception of noise or ringing in the ears and head.
It found that 40% of those displaying symptoms of Covid-19 simultaneously experience a worsening of their tinnitus.
A small number of participants reported that their tinnitus condition was initially triggered by developing Covid-19 symptoms.
This suggests that tinnitus could be a Covid symptom in some cases.
A large proportion of people believe their tinnitus is being made worse by social distancing measures.
As many as 46% of UK respondents said that lifestyle changes had negatively impacted their tinnitus, compared to 29% in North America.
In another study published in BMJ Case Reports, researchers stated the possible ways through which Covid -19 can affect hearing.
The presence of ACE-2 human receptors that SARS-CoV-2 binds with.
The receptor was recently found to be expressed in the epithelial cells in the middle ear of mice.
Another way that could affect hearing is through the immune system's response to the infection. In this case, the inflammatory responses and an increase in cytokines due to infection could lead to hearing loss in case there is direct entry into the cochlea leading to inflammation and cell stress.
The cochlea contains the sensory organ of hearing.
Cytokines are inflammatory immunological proteins that are there to fight off infections and ward off cancers.
Earlier, Ear, Nose and Throat (ENT) specialists have noted a growing number of patients with anosmia (the abrupt loss of smell) and ageusia (loss of sense of taste). Both anosmia and ageusia could be signs of Covid-19 in people who otherwise appear well.
3.A new analysis of data from Kepler Spacecraft shows a large number of habitable Exoplanets.
An exoplanet or extrasolar planet is a planet outside the Solar System.
The first confirmation of the detection of exoplanets occurred in 1992.
After analyzing Kepler's data for two years, a team from the National Aeronautics and Space Administration (NASA) estimated that there are at least 100 billion stars in the Milky Way, of which about 4 billion are sunlike.
If only 7% of those stars have habitable planets, a conservative estimate is that there could be as many as 300 million potentially habitable Earths (exoplanets) out there in the whole Milky Way alone.
The team calculated that at least one-third of stars similar in mass and brightness to the sun have rocks like earth in their habitable zone.
Kepler Spacecraft\

The Kepler mission was named in honor of 17th-century German astronomer Johannes Kepler, who discovered the laws of planetary motion.
The Kepler Mission was launched in 2009 on a three-and-a-half-year mission to monitor 1,50,000 stars in a patch of sky in the Milky Way.
It was NASA's first planet-hunting mission, it discovered more than 2,600 of around 3,800 exoplanets.
4.The central government has disbursed more than Rs. 42,700 crore to 20.6 lakh retired defence personnel under the One Rank One Pension (OROP) scheme, which was notified 5 years ago in 2015.
OROP means the payment of the same pension to military officers for the same rank for the same length of service, irrespective of the date of retirement.
Before OROP, ex-servicemen used to get pensions as per the Pay Commission's recommendations of the time when they had retired.
Uttar Pradesh and Punjab have the highest number of OROP beneficiaries.
Armed Forces Personnel who had retired till 30th June 2014 are covered under it.
The implementation of the scheme was based on the recommendation of the Koshiyari committee, a 10 member all-party parliamentary panel formed under the chairmanship of Bhagat Singh Koshiyari.
5.Pakke Tiger Reserve (PTR) in Arunachal Pradesh has become the first in the eight-State northeast to provide insurance cover against Covid-19 for "green soldiers".
Eight-State northeast includes Arunachal Pradesh, Assam, Manipur, Meghalaya, Mizoram, Nagaland, Sikkim and Tripura.
57 frontline staff (referred to as green soldiers) of the Park have been insured for nine months against health issues due to the infection by the Covid-19.
The forest guards are rightly the green soldiers in the frontline of India's wildlife, and the onus of wildlife conservation pretty much falls on them.
The Wildlife Trust of India (WTI), an NGO, paid the insurance amount with support from Foundation Serge.
The NGO has been supporting India's frontline forest staff with accident cover for the last 20 years.
The insurance coverage is of Rs. 1 lakh each but a few who would be retiring soon has been insured for Rs. 50,000.
6.The Supreme Court has extended the mandate of a one-member committee of retired Kerala High Court judge Justice K Balakrishnan Iyer constituted to determine the compensation paid to flat owners of Maradu municipality of Kochi district, whose houses were demolished for being in violation of Coastal Regulation Zone (CRZ) norms in the state.
On September 23, last year the top court had observed that illegal construction in coastal areas of Kerala is a "colossal loss" to the environment and expressed shock over a spate of unauthorized structures coming up at Kochi's Maradu.
Coming down heavily on the Kerala government for not complying with its orders to demolish four apartment complexes built in violation of Coastal Regulation Zone (CRZ), the top court had asked the chief secretary to conduct a survey to gauge the extent of devastation caused to nature.
On May 8, 2019 the apex court had directed that such buildings be removed within a month's times, which were constructed in a notified CRZ, which was part of the tidally-influenced water body in Kerala.
The CRZ norms:

Under section 3 of the Environment Protection Act, 1986 of India, Coastal Regulation Zone notification was issued in February 1991 for the first time.
In 2018-19, fresh Rules were issued, which aimed to remove certain restrictions on building, streamlined the clearance process, and aimed to encourage tourism in coastal areas.
7.EOS-01 :
EOS-01 launch.
EOS-01: It is an earth observation satellite.
EOS-01 is nothing but another Radar Imaging Satellite (RISAT) that will work together with RISAT-2B and RISAT-2BR1 launched last year.
Henceforth all the earth observation satellites would be called EOS-series.
Earth-observation satellites used for Land and forest mapping and monitoring, mapping of resources like water or minerals or fishes, weather and climate observations, soil assessment, geospatial contour mapping are all done through earth-observation satellites.