Daily Current Affairs for Government Exams:
Today Current Affairs:9th April 2020 for UPSC IAS exams, State PSC exams, SSC CGL, State SSC, RRB, Railways, Banking Exam & IBPS, etc
Contents:
WHO Funding
Dollar swap line
United Nation peacemaking
Armyworm attack.
TRIFED launches Digital Communication Strategy
Other important current affairs
1.WHO Funding: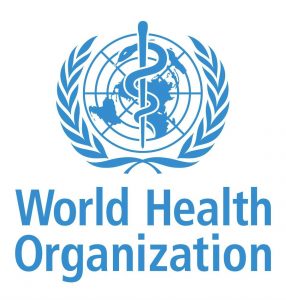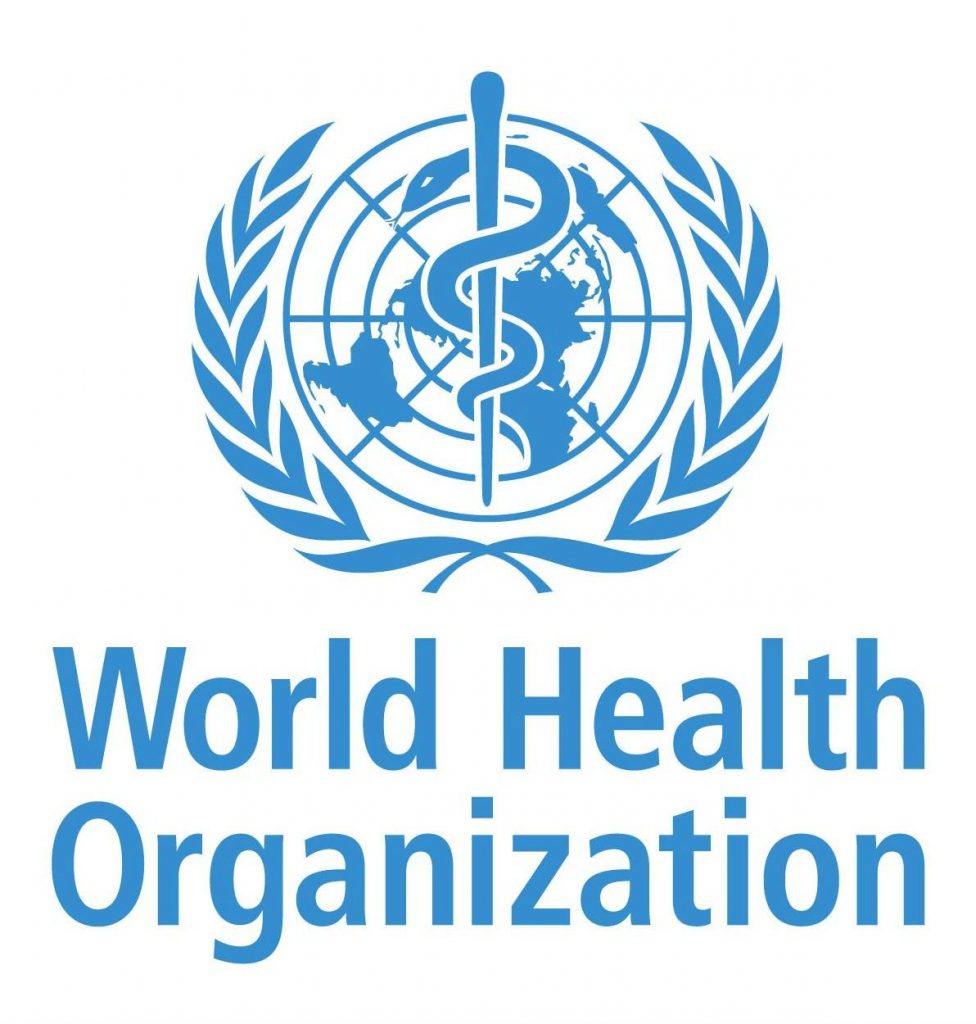 There are four kinds of contributions that make up funding for the WHO. These are assessed contributions, specified voluntary contributions, core voluntary contributions, and PIP contributions.
Assessed contributions: are the dues countries pay in order to be a member of the Organization. The amount each Member State must pay is calculated relative to the country's wealth and population.
Voluntary contributions: come from Member States (in addition to their assessed contribution) or from other partners. They can range from flexible to highly earmarked.
Core voluntary contributions; allow less well-funded activities to benefit from a better flow of resources and ease implementation bottlenecks that arise when immediate financing is lacking.
Pandemic Influenza Preparedness (PIP) Contributions: were started in 2011 to improve and strengthen the sharing of influenza viruses with human pandemic potential, and to increase the access of developing countries to vaccines and other pandemic related supplies.
At present, the United States is the World Health Organization's biggest contributor, making up 14.67 percent of total funding.
The biggest program area where the money is allocated is polio eradication (26.51 percent).
President Donald Trump threatened to freeze US funding to the World Health Organization (WHO), saying the international group had "missed the call" on the coronavirus pandemic and that it was very "China-centric" in its approach.
2. Dollar (currency) swap line: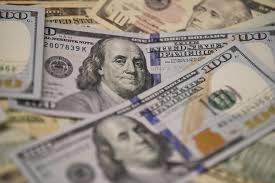 India is working with the United States to secure a dollar (currency) swap line that would help in providing additional comfort in an event of any abrupt outflow of funds.
India already has a currency swap facility with other central banks like Japan, UAE, etc.
As concerns on the economic effects of COVID-19 hit investor sentiment, Foreign institutional investors (FIIs) have been large sellers of Indian equity and debt markets in March and April so far. This has led to an outflow of funds from the country.
To stabilize the rupee which recently fell below the 76 levels against the dollar, India liquidated (converted into cash) its forex assets.
Forex reserves/assets (also called foreign exchange assets) are assets held on reserve by a central bank in foreign currencies.
These may include foreign currencies, bonds, treasury bills, and other government securities.
These are held to ensure that a central bank has enough funds if its national currency weakens/ devalues rapidly.
India's foreign currency assets had declined by around $7.50 billion in two weeks to $ 439.66 billion as of March 27.
According to Reserve Bank of India (RBI) data, 63.7 percent of India's foreign currency assets or $256.17 billion is invested in overseas securities, mainly in the US treasury.
While India is expected to comfortably tide over any challenge posed by continued outflows of funds from the markets, given the adequacy of foreign exchange reserves, a swap line with the US Fed provides additional comfort to the forex markets.
Dollar Swap:
Dollar swap is a kind of currency swap. The word swap means exchange.
A currency swap between the two countries is an agreement to exchange currencies with predetermined terms and conditions.
In a dollar swap arrangement, the US Federal Reserve will provide dollars to a foreign central bank. At the same time, the foreign central bank provides the equivalent amount of funds in its currency to the Fed, based on the market exchange rate at the time of the transaction.
The parties agree to swap back these quantities of their two currencies at a specified date in the future, which is the next day or as far ahead as three months, using the same exchange rate as in the first transaction.
These swap operations carry no exchange rate or other market risks as transaction terms are set in advance.
Central banks and Governments engage in currency swaps with foreign counterparts to meet short term foreign exchange liquidity requirements or to ensure adequate foreign currency to avoid Balance of Payments (BOP) crisis till longer arrangements can be made.
3.United Nations Peacekeeping: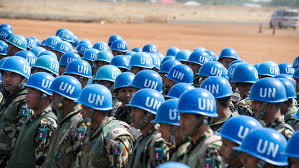 UN chief Antonio Guterres has suspended the rotation and deployment of peacekeepers until June 30 to mitigate the risk of transmission of the novel coronavirus.
Peacekeeping:
United Nations Peacekeeping is a joint effort between the Department of Peace Operations and the Department of Operational Support.
Every peacekeeping mission is authorized by the Security Council.
The financial resources of UN Peacekeeping operations are the collective responsibility of UN Member States.
According to the UN Charter, every Member State is legally obligated to pay their respective share for peacekeeping.
UN peacekeepers (often referred to as Blue Berets or Blue Helmets because of their light blue berets or helmets) can include soldiers, police officers, and civilian personnel. Peacekeeping forces are contributed by member states voluntarily.
The civilian staff of peace operations is international civil servants, recruited and deployed by the UN Secretariat.
United Nations Peacekeeping helps countries torn by conflict create conditions for lasting peace.
Peacekeeping has unique strengths, including legitimacy, burden sharing, and an ability to deploy and sustain troops and police from around the globe, integrating them with civilian peacekeepers to advance multidimensional mandates.
4.Armyworm Attack:


The Directorate of Agriculture has reported an armyworm attack on the standing crops in the northeastern Dhemaji district of Assam.
The pest attack has added to sorrows of the already worried farmers, due to the Covid-19 pandemic.
The armyworm caterpillar is the larval stage of several species of moths.
It has a huge appetite and can feed on more than 80 species of plants according to the entomologists.
The weather is a factor because there are no pre-monsoon rains in Assam yet and the temperature is very high now. The armyworm can cause more damage in the absence of rain.
Another major issue is reaching out to farmers. All the roads and gaps have been blocked due to the fear of contracting coronavirus.
According to the farm experts, if the cycle is pushed back by more than a month it could impact yield because the sowing and maintenance phase of the crops would be very close to the flood timings of Assam.
Armyworm:
Its scientific name is Spodoptera frugiperda and also commonly referred to as Fall Armyworm (FAW).
It is a dangerous transboundary insect with a high potential to spread rapidly due to its natural distribution capacity and opportunities presented by international trade.
FAW represents a real threat to food security and livelihoods of millions of smallholder farmers by spreading across all of sub-Saharan Africa, the Near East, and Asia.
Farmers need significant support to manage FAW sustainably in their cropping systems through Integrated Pest Management (IPM) activities.
5.TRIFED launches Digital Communication Strategy :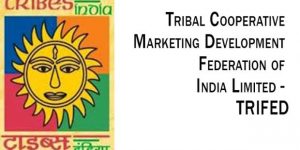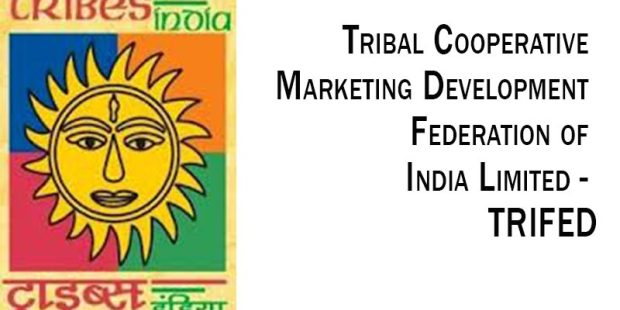 The Tribal Cooperative Marketing Development Federation of India in collaboration with UNICEF has launched Digital Communication Strategy for the Tribal Gatherers to work safely. The program highlights the importance of social distancing.
A Webinar is to be conducted on April 9, 2020. Around 18,000 participants are expected to participate in the program and 1,205 Van Dhan Vikas Kendras are sanctioned.
These Kendras are spread across 27 states and involve around 18,705 Van Dhan Self Help Groups.
Initially, 15,000 of the Self-Help Groups are to promote as Van Dhan Social Distancing Awareness cum Livelihood Centres.
These Centres will educate the communities about social distancing, personal hygiene and also about adopting cashless practices.
The UNICEF is to support TRIFED in etching Digital Multimedia Content, creating social media campaigns, Vanya Radio, and webinars.
To gather such a huge number of tribal population, the TRIFED team used several initiatives such as "Tech for Tribals" and others.
Other important current affairs:
1. The Supreme Court of India has passed an order asking people to behave responsibly with the medical teams fighting the Covid-19 pandemic. The order has also made the testing for Coronavirus free in all hospitals.
Responsible Behaviour Towards Medical Teams
The order comes in the backdrop of several petitions highlighting the need to provide sufficient protective gear to the medical professionals. A few of them also highlighted the violence against the doctors.
The SC has called Covid-19 a 'National Calamity' and termed doctors and health workers as 'Corona Warriors'.
All citizens of the country have been urged to act responsibly and be helpful to the government and medical staff who are trying to contain and combat the pandemic.
Medical teams will be protected while visiting the screening sites or places where new positive people are found or quarantined.
The police have been ordered to take action against people who obstruct and commit any offense against doctors, medical staff and other medical officials performing their duty.
The government has been directed to explore alternatives, including enabling and augmenting domestic production of protective clothing and gear for medical professionals.
2. National Wildlife Board issues final nod for Mumbai-Nagpur highway amid lockdown. The approval was given via video-conferencing.
The 701-km Hindu Hruday Samrat Balasaheb Thackeray Maharashtra Samruddhi Mahamarg connecting Mumbai and Nagpur covering 10 districts, 26 talukas, and 392 villages, will reduce the existing travel time of 15 hours to eight hours.
The project will require a felling of over one lakh trees and passes through the 10-km eco-sensitive zone (ESZ) of Katepurna and Karanja Sohal Blackbuck wildlife sanctuaries towards one end of the state while cutting through the ESZ of Tansa lake sanctuary closer to the Mumbai Metropolitan Region.
National Board for Wildlife:
It is a "Statutory Organization" constituted under the Wildlife Protection Act, 1972.
Its role is "advisory" in nature and advises the Central Government on framing policies and measures for conservation of wildlife in the country.
The primary function of the Board is to promote the conservation and development of wildlife and forests.
3. The Department of Personnel and Training has announced the launch of a learning platform to combat COVID 19 for all front-line workers to equip them with the training and updates in coping with Pandemic.
The target group is Doctors, Nurses, Central & State Govt. Officers, Civil Defence Officials, various Police Organisations, National Cadet Corps (NCC), Nehru Yuva Kendra Sangathan (NYKS), National Service Scheme (NSS), Indian Red Cross Society (IRCS), Bharat Scouts & Guides (BSG) and other volunteers.
The platform delivers curated, role-specific content, to each learner at his place of work or home.
To begin with, nine courses on iGOT have been launched on topics like Basics of COVID, ICU Care and Ventilation Management, Clinical Management, Infection Prevention through PPE, Quarantine, and Isolation, Laboratory Sample Collection and Testing, etc.
4. Madhuban Gajar, a biofortified carrot variety with high β-carotene and iron content developed by Shri Vallabhhai Vasrambhai Marvaniya, a farmer scientist from Junagadh district, Gujarat is benefitting more than 150 local farmers in the area.
The variety is being cultivated in more than 1000 hectares of land in Gujarat, Maharashtra, Rajasthan, West Bengal, Uttar Pradesh during the last three years.
The Madhuvan Gajar is a highly nutritious carrot variety developed through the selection method with higher β-carotene content (277.75 mg/kg) and iron content (276.7 mg/kg) dry basis and is used for various value-added products like carrot chips, juices, and pickles.
Among all the varieties tested, beta-carotene and iron content were found to be superior.
Shri VallabhaiVasrambhai Marvaniyawas conferred with a National Award by the President of India at Rashtrapati Bhavan, New Delhi during Festival of Innovation (FOIN) – 2017.
He was conferred with Padma Shri in the year 2019 for his extraordinary work.
5. The Organisation for the Prohibition of Chemical Weapons (OPCW) has said that the Syrian air force carried out three chemical attacks on a village in Syria's western Hama region in 2017.
The OPCW Investigation and Identification Team (IIT) was established by OPCW in 2018 to identify the perpetrators of illegal attacks.
It concluded that the Syrian air force helicopter dropped bombs containing poisonous chlorine and sarin nerve gas
The Syrian government has denied using chemical weapons.
Organization for the Prohibition of Chemical Weapons (OPCW)
It is an international organization established by the Chemical Weapons Convention, 1997 to implement and enforce the terms of the non-proliferation treaty, which prohibits the use, stockpiling or transfer of chemical weapons by signatory states.
The OPCW is authorized to perform inspections to verify that signatory states are complying with the convention.
6. Indian Council for Cultural Relations (ICCR): ICCR celebrated its 70th foundation day on April 9
ICCR was founded in 1950 by Maulana Abul Kalam Azad, independent India's first Education Minister.
It is an autonomous organization.
ICCR has been assigned the responsibility of facilitating the celebration of the International Day of Yoga by Indian Missions/Posts abroad since 2015.
Objective: To actively participate in the formulation and implementation of policies and programs on India's external cultural relations.
.6.The Ministry of Personnel, Public Grievances distributed the essential kits to needy families.
The kits were produced by the Kendriya Bhandar.
The Essential Kit consisted of 3 kgs of rice, 3 kgs of wheat, 2 kgs of dal, 1 liter of cooking oil, poha, salt, bathing soap, biscuits and detergent soap bars. The kits were prepared by the Kendriya Bhandar.
Kendriya Bhandar is the Central Government Employees Consumer Cooperative Society that was set up in 1963. It operates under Ministry of Personnel, Public Grievances and Pensions of India.
7. Every year, April 9 is being marked as CRPF Valour Day all over India. The day is also called "CRPF Shaurya Diwas".
A small contingent of the CRPF on April 9, 1965, fought against Pakistan in Rann of Kutch eliminating 34 Pakistan soldiers.
This was the first time a full-fledged infantry brigade fierce fully and successfully fought against the Pakistan army.
During this battle, six CRPF men lost their lives. To pay tribute to these brave men, the Valour Day is being marked every year.
8. The Ministry of Housing and Urban Affairs launched a revised version of the Swachhata application. The application was launched at a video conference held with states and union territories.
The Application has more than 1.7 crore urban users all over the country, Therefore, the reach is faster. It has a separate grievance redressal tool to address complaints of Swachh Bharat Mission.
The modified version of the application has new categories added to it.
They are requesting for sanitation during COVID-19, reporting suspected cases, reporting a violation of quarantine and lockdown, requesting medicine during COVID-19, requesting food, shelter, and request of waste pick up.
9. The Reserve Bank of India projected that the Consumer Price Index is to ease from 4.8% in Q1 to 4.4% in Q2 of the financial year 2020-21.
The estimated easing of CPI implies that the aggregate demand will weaken further.
RBI had reduced repo rate and cash reserve ratios during the Monetary Policy Review held in March.
The RBI further estimates that the CPI is to reduce to 2.7% in Q2 and 2.4% in Q4.
With the demand weakening, RBI had injected 50 billion USD of liquidity to the banks to support the economy.
10. The United Nations released a report on the Economic and Social Survey of Asia and Pacific (ESCAP), 2020.
According to the report, the economic growth rate of India stood at 5% in 2019-20.
It has forecasted that the growth rate is to shrink to 4.8% in 2020-21 and the growth rate might improve in the year 2021-22.
The negative impacts of the virus are to affect Asia and the Pacific greatly as compared to other parts of the world.
The report also says that the impact of the virus is to be worse than that experienced during SARS (Severe Acute Respiratory Syndrome), 17 years back.