Daily Current Affairs for Government Exams:
Today Current Affairs:8th April 2020 for UPSC IAS exams, State PSC exams, SSC CGL, State SSC, RRB, Railways, Banking Exam & IBPS, etc
Contents:
Swasth Ke Sipahi
World Trade Organisation's (WTO's) safeguard agreement:
Interpol
All Influenza Data (GISAID):
.World Intellectual Property Organization (WIPO):
Australia's Great Barrier Reef
SAFE Scheme
Other important current affairs
1."Swasth Ke Sipahi: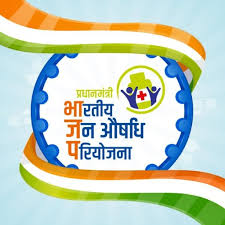 Pharmacists, popularly known as "Swasth Ke Sipahi", of Pradhan Mantri Jan Aushadhi Kendra, are delivering essential services and medicines at the doorstep of patients and elderly under Pradhan Mantri Bhartiya Janaushadhi Pariyojana (PMBJP) of the Government of India.
Working as part of Pradhan Mantri Jan Aushadhi Kendras (PMJAK), they are extending essential services by making available quality generic medicines at affordable prices to the common people of the country and the elderly persons at their doorstep to fight Corona pandemic.
This is supporting the government's initiative of practicing social distancing.
About PMBJP:
'Pradhan Mantri Bhartiya Janaushadhi Pariyojana' is a campaign launched by the Department of Pharmaceuticals, Govt. Of India, to provide quality medicines at affordable prices to the masses through special kendra's known as Pradhan Mantri Bhartiya Jan Aushadhi Kendra.
Bureau of Pharma PSUs of India (BPPI) is the implementing agency of PMBJP. BPPI (Bureau of Pharma Public Sector Undertakings of India) has been established under the Department of Pharmaceuticals, Govt. of India, with the support of all the CPSUs.
Features of the scheme::
Ensure access to quality medicines.
Extend coverage of quality generic medicines so as to reduce the out of pocket expenditure on medicines and thereby redefine the unit cost of treatment per person.
Create awareness about generic medicines through education and publicity so that quality is not synonymous with only a high price.
A public program involving Government, PSUs, Private Sector, NGO, Societies, Co-operative Bodies, and other Institutions.
Create demand for generic medicines by improving access to better healthcare through low treatment costs and easy availability wherever needed in all therapeutic categories.
Generic medicine:
There is no definition of generic or branded medicines under the Drugs & Cosmetics Act, 1940 and Rules, 1945 made thereunder.
However, generic medicines are generally those which contain the same amount of same active ingredient(s) in the same dosage form and are intended to be administered by the same route of administration as that of branded medicine.
The price of an unbranded generic version of a medicine is generally lower than the price of a corresponding branded medicine because in case of the generic version, the pharmaceutical company does not have to spend money on the promotion of its brand.
2. World Trade Organisation's (WTO's) safeguard agreement: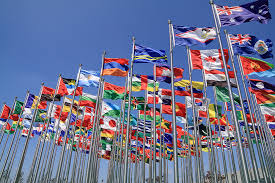 Under the World Trade Organisation's (WTO's) safeguard agreement, India has sought consultations with the US.
The consultation has been sought on American authorities' decision to increase import duties on derivatives of steel and aluminum products.
WTO's Safeguard Agreement
The Agreement on Safeguards ("SG Agreement") sets forth the rules for application of safeguard measures pursuant to Article XIX of General Agreement on Tariffs and Trade (GATT) 1994.
Safeguard measures are defined as "emergency" actions with respect to increased imports of particular products, where such imports have caused or threaten to cause serious injury to the importing Member's domestic industry.
As per a provision of the Agreement on Safeguards, a WTO member country proposing to apply safeguard measures shall provide adequate opportunity for prior consultations with those members having a substantial interest as exporters of the product concerned.
India's Stand
India considers this measure of the US to be a safeguard measure within a provision of the General Agreement on Tariffs and Trade 1994, and the Agreement on Safeguards.
Therefore, India has sought consultations with the US, under the WTO's safeguard agreement.
India has sought to exercise its right to consult on the specifics of the measures and its right to determine appropriate trade compensation with the US.
According to the WTO:: India reserves the right to raise additional issues and make further factual and legal arguments.
3.Interpol:


The International Criminal Police Organisation (Interpol) has warned member countries that cybercriminals were attempting to target major hospitals and other institutions on the front lines of the fight against COVID-19 with ransomware. Interpol has also issued a 'Purple Notice'.
What has the Interpol said?
Organisations at the forefront of the global response to the COVID-19 outbreak have also become targets of ransomware attacks, which were "designed to lock them out of their critical systems in an attempt to extort payments".
Cybercriminals are using ransomware to hold hospitals and medical services digitally hostage, preventing them from accessing vital files and systems until a ransom is paid.
Locking hospitals out of their critical systems will not only delay the swift medical response required during these unprecedented times, but it could also directly lead to deaths.
At this point, the ransomware appears to be spreading primarily via e-mails —often falsely claiming to contain information or advice regarding the coronavirus from a government agency, which encourages the recipient to click on an infected link or attachment.
Interpol:
The International Criminal Police Organisation, or Interpol, is a 194-member intergovernmental organisation. Headquartered in Lyon, France. Formed in 1923 as the International Criminal Police Commission, and started calling itself Interpol in 1956. India joined the organisation in 1949, and is one of its oldest members.
4.All Influenza Data (GISAID):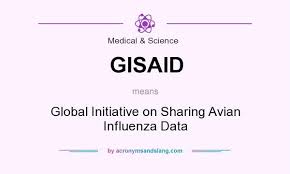 India has shared nine whole genome sequences of the novel coronavirus (SARS-CoV-2) with the Global Initiative on Sharing All Influenza Data (GISAID).
The Indian Council of Medical Research (ICMR) has allowed all national research laboratories to conduct testing for the novel coronavirus.
So far, 3,086 sequences of the virus isolated from humans have been shared by 57 countries.
With 621, the U.S. has shared the most number of sequences, followed by the U.K. (350), Belgium (253) and China (242).
It has been found that a spike protein of SARS-CoV-2 also known as 2019-nCoV, enables the virus to enter and infect human cells.
Sequencing the genome of SARS-CoV-2 will help understand:

where the virus came from.
if there are different strains circulating in India.
how the virus has spread.

Genome sequencing is figuring out the order of Deoxyribonucleic acid (DNA) nucleotides, or bases, in a genome—the order of Adenine, Cytosine, Guanines, and Thymine that make up an organism's DNA.
Besides sequencing, the virus will also be cultured (grown in cells).
Cell culture is the maintenance and growth of the cells in specially designed containers and under precise conditions of temperature, humidity, nutrition, and freedom from contamination.
This will help in studying the virus and will be useful while testing vaccines and drugs.
5.World Intellectual Property Organization (WIPO):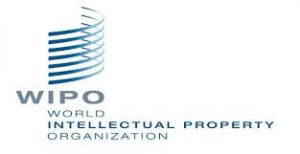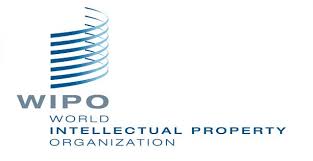 Recently, the World Intellectual Property Organization (WIPO) has highlighted that China has become the biggest source of applications for international patents in the world.
China has pushed the United States from the top position which it has held since the global system was set up more than 40 years ago.
The U.S. had filed the most applications in the world every year since the Patent Cooperation Treaty (PCT) system was set up in 1978.
China filed 58,990 applications beating the 57,840 applications filed by the U.S.
China's figure was a 200-fold increase in just 20 years.
China's success can be attributed to the deliberate strategy of advancing innovations and to make the country's economy operate at a higher level of value.
In the current times, more than half of patent applications, almost 52.4%, come from Asia.
Japan is on the third rank followed by Germany and South Korea.
World Intellectual Property Organization
It is the global forum for intellectual property (IP) services, policy, information and cooperation.
It is a self-funding agency of the United Nations, with 193 member states.
Mission: To lead the development of a balanced and effective international IP system that enables innovation and creativity for the benefit of all.
Its mandate, governing bodies and procedures are set out in the WIPO Convention, which established WIPO in1967.
It is headquartered at Geneva, Switzerland.
Patent Cooperation Treaty
It is an international treaty with more than 150 Contracting States.
It makes it possible to seek patent protection for an invention simultaneously in each of a large number of countries by filing an international patent application.
6.Australia's Great Barrier Reef: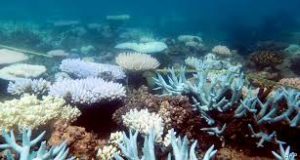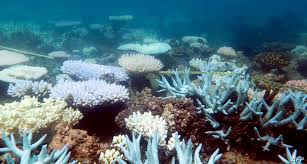 Australia's Great Barrier Reef has suffered its most widespread coral bleaching on record. Record sea temperatures had caused the third mass bleaching of the 2,300-kilometre reef system in just five years.
For the first time, severe bleaching has struck all three regions of the Great Barrier Reef the northern, central and now large parts of the southern sectors.
The damage came as February brought the highest monthly sea temperatures on the Great Barrier Reef since Australia began keeping records in 1900.
Bleaching occurs when healthy corals become stressed by changes in ocean temperatures, causing them to expel algae living in their tissues which drains them of their vibrant colours.
Bleaching was first seen on the reef in 1998 — at the time, the hottest year on record — but as temperature records continue to tumble its frequency has increased, giving coral less time to recover.
7.SAFE Scheme:


The Small Industries Development Bank of India announced that it will provide emergency working capital of Rs 1 crore to small and medium enterprises.
The SIDBI launched SAFE scheme on March 26, 2020. The SAFE scheme is SIDBI Assistance to Facilitate Emergency Response against Corona Virus. It is financial assistance programme for small and medium enterprises that are engaged in manufacturing. Under the scheme, the MSEs that are involved in manufacturing masks, hand sanitizers, head gears, gloves, body suits, ventilators, shoe-covers and goggles shall avail loan up to Rs 50 lakhs. This will help in addressing shortage issues of Personal Protective Equipment (PPE) in the country.
Under the scheme, the SIDBI is to provide emergency working capital up to Rs 1 crore. This is being done as SAFE Plus initiative. The initiative is offered collateral free and will be disbursed in 48 hours.
Other important current affairs:
1.The Government of India has decided to ease its ban on the export of hydroxychloroquine, a drug that has garnered global interest in the treatment and prevention of COVID-19.
Hydroxychloroquine is an antimalarial drug option, considered less toxic than chloroquine, and prescribed in certain cases. Doctors also prescribe hydroxychloroquine for patients of rheumatoid arthritis and lupus.
However, several countries source the drug from India. By March 21, Trump had begun to call the drug a "game changer", and has since been pushing it.
2.nCoVSENSEs
The Department of Science & Technology has funded 'Module Innovations", a Pune based healthcare startup to develop a product for detecting COVID 19 with a 10 to 15 minute test.
The nCoVSENSe test is aimed at detecting the IgG and IgM antibodies generated in the human body upon the onset of viral infection and is targeted against the Spike proteins making it specific for COVID 19.
3. The UN Women has urged member-states to include prevention of violence against women in their action plans on COVID-19. It has also called the rise in gender-based violence a "shadow pandemic".
Member states should consider shelters and helplines essential services.
Helplines, psychosocial support and online counseling should be boosted, using technology-based solutions such as SMS, online tools and networks to expand social support and to reach women with no access to phones or the Internet.
Police and justice services must mobilize to ensure that incidents of violence against women and girls are given high priority with no impunity for perpetrators.
UN Women is the UN entity dedicated to gender equality and the empowerment of women. It was established to accelerate progress on meeting their needs worldwide.
In July 2010, the United Nations General Assembly created UN Women, the United Nations Entity for Gender Equality and the Empowerment of Women.
4.The Ex-Servicemen belonging to Army, Navy and Air Force are assisting the civil administration and providing their services voluntarily in the fight against COVID 19. The Veterans are being contacted through the Kendriya Sainik Board.
Kendriya Sainik Board is the apex body under the Department of Ex Servicemen Welfare, Ministry of Defence.
Its main role is to ensure implementation of Government policies for the welfare of Ex-Servicemen and their families.
Like the Kendriya Sainik Board at the Centre, the Rajya / Zila Sainik Boards are responsible for policy formulation and implementation of resettlement and welfare schemes for Ex-Servicemen, widows and their dependents residing in their respective States / UTs / Districts.
5. Recently, scientists of Indian Institute of Geomagnetism (IIG) have come up with a study of the signatures of recent large earthquakes into the ionosphere. The aim was to derive the seismic source characteristics from the ionosphere.
The research is a part of the interdisciplinary program 'Coupled Lithosphere-Atmosphere- Ionosphere-Magnetosphere System (CLAIMs)' of IIG. CLAIMS focuses on energy transfer to the atmosphere during solid Earth processes such as earthquakes as well as tsunamis.
IIG is an autonomous institution of the Department of Science and Technology.
Scientists noticed that the spatial distribution of near field co-seismic ionospheric perturbations (CIP) associated with the earthquake could reflect well the ground deformation pattern evolved around the epicentre.
6.The Supreme Court extended by three months the tenure of chairperson of Telecom Disputes Settlement and Appellate Tribunal, TDSAT which is scheduled to end on 20th of this month.
7. Recently, a mega online challenge, SAMADHAN has been launched to test the ability of students to innovate.
The Innovation Cell of the Ministry of Human Resources Development and All India Council for Technical Education (AICTE) has launched it in collaboration with Forge and InnovatioCuris (an organisation on healthcare expertise).
Under the challenge, the participating students will search and develop measures against Coronavirus.
The challenge will inspire students and faculty for novel experiments and discoveries providing a strong baseline of experimentation.
The newly developed measures can be made available to the government agencies, health services, hospitals and other services for the quick solution of such epidemics.
The challenge will also create awareness among citizens and motivate them to face challenges, prevent crises and help them get livelihood.
The success of this program depends on the effectiveness of the ideas of participating contestants with ability to find solutions, technically and commercially.
8. State Bank of India, the country's largest lender, has reduced the marginal cost of fund-based lending rate (MCLR) by 35 basis points (bps) across all loan tenures. The new rate will come into effect from April 10.
The move comes after the Reserve Bank of India (RBI) reduced the repo rate by 75 bps in the last week of March.
It is the minimum interest rate that a bank can lend at.
It is a tenor-linked internal benchmark, which means the rate is determined internally by the bank depending on the period left for the repayment of a loan.
MCLR is closely linked to the actual deposit rates and is calculated based on four components: the marginal cost of funds, negative carry on account of cash reserve ratio, operating costs and tenor premium.
The Reserve Bank of India introduced the MCLR methodology for fixing interest rates from 1 April 2016. It replaced the base rate structure, which had been in place since July 2010.
9.Chief Minister Arvind Kejriwal has announced a "5T plan" created by his government to contain COVID-19 spread in Delhi.
These five Ts are testing, tracing, treatment, teamwork and tracking-monitoring.
10. The Solvent Extractors Association of India reported that edible oil imports in India has declined by 32.44% in March 2020.
This is because, India, the largest importer if vegetable oil in the world has reduced its imports due to the threats of COVID-19.
The report released by the association highlighted that India feeds its citizen with 60% of imported edible oil.
There has been 90% fall in imports in March 2020.
In March 2019, India imported 3,12,673 tonnes of edible.
This year, in march 2020, India imported only 30,850 tonnes.
11. The Centre for Monitoring Indian Economy (CMIE) recently released a survey on the current unemployment situation in India. According to the survey, more than 20% of Indian Economy has lost their jobs since the lock down.
The report said that the unemployment rate for the month of March is expected to be 8.7% as compared to 7.8% in February.
Around 100 million workers in construction, mining, manufacturing and services sector are jobless due to lock down.
The Government of India publishes Unemployment report every year and in 2019, the unemployment rate was 6.1% and was the highest in 45 years of Indian history.