Daily Current Affairs for Government Exams:
Today Current Affairs:11th April 2020 for UPSC IAS exams, State PSC exams, SSC CGL, State SSC, RRB, Railways, Banking Exam & IBPS, etc
Contents:
India-Pak Tension Amidst Covid-19
Durbar Move
Piezoelectricity:
Chitra Acrylosorb Secretion Solidification System
Talks on Oil Cut Deal at G-20
other important current affairs
1.India-Pak Tension Amidst Covid-19: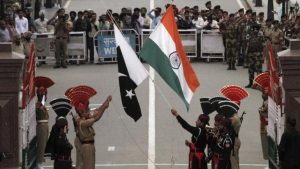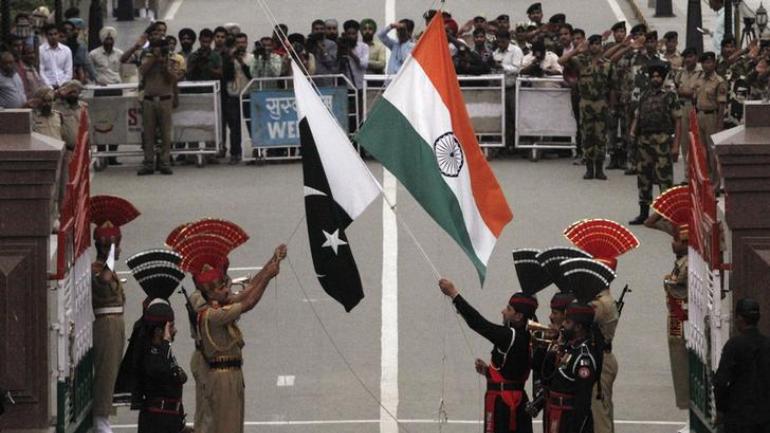 Recently, India has said that the degree of seriousness of each South Asian Association for Regional Cooperation (SAARC) member-nation in collectively fighting the Covid-19 pandemic can be gauged by their behavior. The statement is in a clear reference to Pakistan's opposition to India's leadership in dealing with the crisis in the region.
Pakistan has pledged to contribute $3 million to SAARC Covid-19 Emergency Fund.
Pakistan has also demanded that any initiative to deal with the situation must be brought under SAARC's framework and utilized in accordance with the SAARC charter.
Pakistan also boycotted a video conference of trade officials of the SAARC members.
It has said that these initiatives would only be effective if these are headed by the group's secretariat and not by India.
India has maintained that such initiatives (formation of an emergency fund) are taken under extraordinary circumstances which are focused on jointly fighting an issue or problem without the limitations of procedural formalities.
Each member nation has the right to decide on the timing, manner, and implementation of their SAARC Covid-19 Emergency Fund commitments.
India has taken the lead role in taking preventive measures against the novel coronavirus crisis in the region. In March, India proposed a Covid-19 Emergency Fund in the video conference of SAARC members on forming a joint strategy to fight Covid-19.
The Fund would be based on a voluntary contribution from all SAARC members.
Indian Prime Minister contributed $10 million to the fund.
Following Indian lead, subsequently, Nepal and Afghanistan ($1 million each), Maldives ($200,000), Bhutan ($100,000), Bangladesh ($1.5 million) and Sri Lanka ($5 million) also pledged to contribute to the fund.
India has also extended assistance in materials and services to Afghanistan, Bangladesh, Bhutan, the Maldives (Operation Sanjeevani), Nepal and Sri Lanka keeping in mind their early commitments to the fund and serious behavior.
2.Durbar Move: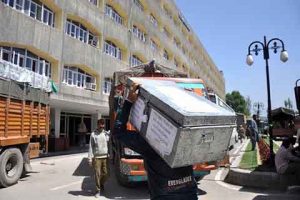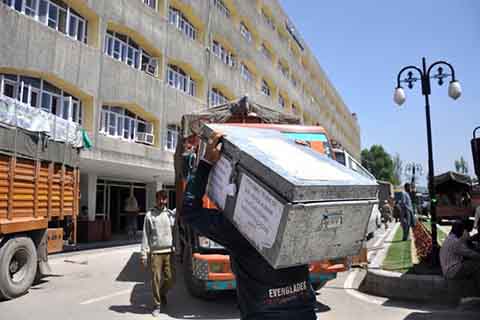 Recently, for the first time in 144 years, the Jammu & Kashmir (J&K) administration has decided to halt the bi-annual shifting of the capital, called 'Durbar move' due to the ongoing Covid-19 crisis.
From May to October, governmental offices are housed in the summer capital of J&K, Srinagar, and the other six months in its winter capital, Jammu.
Durbar Move acts as a bridge between two diverse cultures of the Kashmir Valley and the Jammu region.
The tradition was started during Dogra ruler Maharaja Ranbir Singh in 1872.
Ranbir Singh was Maharaja of Jammu and Kashmir from 1856 to 1885.
He was the third son of Gulab Singh, the founder of the Jammu and Kashmir state.
3.Piezoelectricity: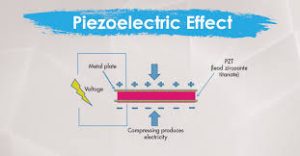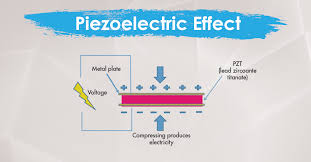 Researchers from Mohali-based Institute of Nano Science and Technology, an institute under the Department of Science and Technology, have made computer-based designs of nano-materials with superhigh piezoelectricity which are slated to be used for making ultrathin nano-transistors.
The research will help development of nano devices like transistors which are used in the mother board of Computers and Laptops. This will help in further minimizing the size of electronic devices making them lighter and easy to carry.
Piezoelectricity is the electric charge that accumulates in certain solid materials (such as crystals, certain ceramics, and biological matter such as bone, DNA and various proteins) in response to applied mechanical stress.
4.Chitra Acrylosorb Secretion Solidification System.'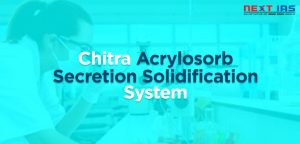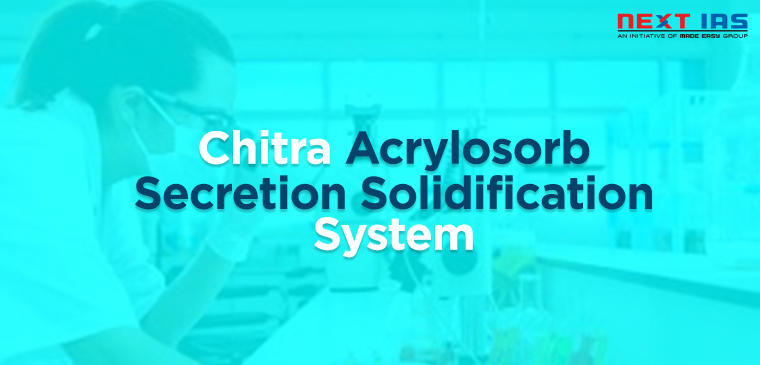 Scientists at Sree Chitra Tirunal Institute for Medical Sciences and Technology (SCTIMST) an autonomous institute under the Department of Science and Technology (DST), have developed a material titled Chitra Acrylosorb Secretion Solidification System.'
Chitra Acrylosorb Secretion Solidification System' is a highly efficient superabsorbent material for liquid respiratory and other body fluid solidification and disinfection for the safe management of infected respiratory secretions.
AcryloSorb can absorb liquids at least 20 times more than its dry weight and also contains a decontaminant for in situ disinfection. Containers filled with this material will immobilize the contaminated fluid by solidifying it (gel-like), thus avoiding spillage and will also disinfect it.
The canister containing the solidified waste canister can then be decomposed as all other biomedical waste by incineration.
This technology reduces the risk for the hospital staff, the need for personnel for disinfecting and cleaning the bottles and canisters for reusing them and makes the disposal safer and easier.
6.Talks on Oil Cut Deal at G-20: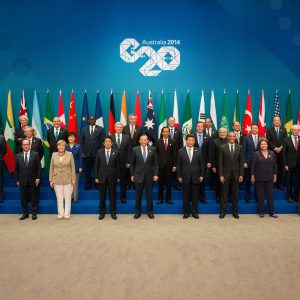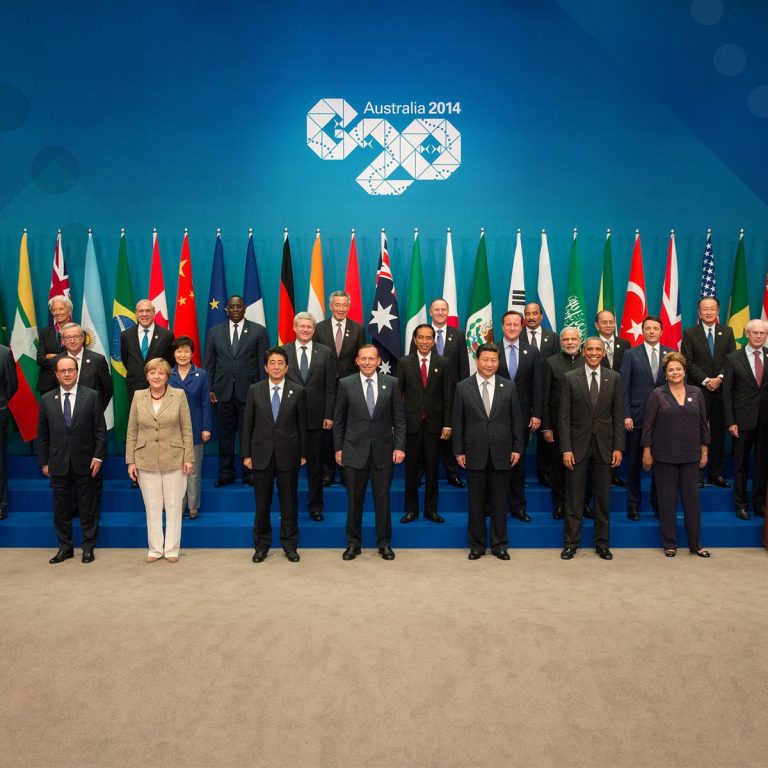 Recently, at G20 talks, top oil nations pushed to finalize a deal on oil cuts to lift prices slashed by the coronavirus crisis.
Measures to curb the spread of the coronavirus have destroyed demand for fuel and driven down oil prices.
It strained the budgets of oil producers and also affected the U.S. shale industry which is more vulnerable to low prices due to its higher costs.
Saudi Arabia and Russia and its allies (OPEC + group), had forged a pact to curb crude production by the equivalent of 10% of global supplies.
They also want other producers including the United States and Canada to cut a further 5%.
The crisis in the oil market has pushed Russia and Saudi Arabia to patch up differences after their hostile meeting in March 2020.
The dispute over how best to tackle falling prices led them to scrap their existing pact on production restraint that had helped balance the oil market for three years.
Russia and Saudi Arabia agreed that their cuts would both be calculated from an October 2018 baseline.
But efforts to conclude the deal hit the buffers when Mexico said it would only cut output by a quarter of the amount demanded by OPEC +.
Mexico also said that the US had offered to make extra U.S. cuts on Mexico's behalf.
Mexico also cares less about low oil prices because of its hedging program, which protects it against price falls.
The demand for oil has plunged by 30% and even an unprecedented cut of 15% made by the deal in global supplies would have little effect on prices.
The head of the International Energy Agency said importing countries could offer some support to the market by making extra purchases of crude for strategic reserves.
The United States has said that it would help demand by opening its strategic reserve to store as much oil as possible.
Other important current affairs:
1.Union HRD Minister launched a week-long 'Bharat Padhe Online' campaign for Crowdsourcing of Ideas for Improving Online Education ecosystem of India.
The campaign aims to invite best brains in India to share suggestions/solutions directly with HRD Ministry to overcome constraints of online education while promoting the available digital education platforms.
The educators across the country can also come forward to contribute with their expertise and experience in the field of education
2.The National Commission for Women, NCW today launched a WhatsApp number 7217735372 to report cases of domestic violence, which have seen a rise during the lockdown period.
The National Commission of Women has recorded a more than two-fold rise in domestic violence and sexual assaults and a three-fold increase in cases of police apathy in the first week of lockdown since March 24.
One in every three calls made to the emergency helpline for children, ChildLine 1098, days before and during the nation-wide lockdown sought protection from abuse and sexual violence
Government is ensuring that One Stop Centres, which provide legal and psycho-social help to survivors of gender-based violence, are linked with local medical teams, police and the National Legal Services Authority (NALSA) so that their services are not impacted due to lockdown.
3. The Department of Pharmaceuticals has warned of a nationwide shortage of medicines and medical devices.
It has urged the Ministry of Home Affairs to take immediate steps to help the drug makers resume production under the current lockdown.
The National Pharmaceutical Pricing Authority (NPPA) had also written to all State Chief Secretaries on the problems faced by the pharma firms.
4. The National Health Authority has launched an express empanelment process called Hospital Empanelment Module (HEM) Lite to bring a large number of private hospitals under Ayushman Bharat Pradhan Mantri Jan Arogya Yojana (AB PM-JAY).
The move came in the backdrop of the current situation of Covid-19 outbreak, when many medical colleges, civil hospitals and district hospitals which were otherwise treating bulk of AB-PMJAY patients are being converted as dedicated covid-19 facilities in States.
5.Food grains to be provided to non-NFSA beneficiaries with ration cards issued by State governments.
Government of India has directed Food Corporation of India (FCI) to provide food grains @5 Kg per person per month for 3 months at the rates of Rs. 21/Kg for wheat and Rs. 22/Kg for rice uniformly across the country to all beneficiaries not covered under NFSA to whom ration cards have been issued by state governments under their schemes.
6. The Asian Development Bank (ADB) has assured the Ministry of Finance of USD 2.2 billion (about Rs 16,500 crore) support to India in its fight against the Covid-19 pandemic.
On 18th March, 2020, ADB announced an initial package of approximately USD 6.5 billion to address the immediate needs of its developing member countries, including India, as they respond to the Covid-19 pandemic.
The World Bank has approved a $1-billion assistance to help India prevent, detect and respond to the outbreak, and strengthen its public health preparedness.
7. With India likely to experience an economic crisis because of lockdown, it is time for the Centre to chart a Common Minimum Relief Programme.
The economic pandemic that is likely to succeed COVID-19 threatens to be as large in scale if not larger than the public health crisis that we continue to battle.
States should come up with varying measures for support and relief.
Centre must lead this effort to ensure uniformity, optimisation and coordination amongst States of varying economic capability.
The road map should provide forward guidance and economic clarity to the middle class, medium and small-scale enterprises and above all, to those at the very margins of society.
8. The European Union (EU) has unveiled a grand €500bn corona rescue deal to cushion the impact of the coronavirus pandemic across Europe.
The deal is on safety nets for workers, businesses and public finances, as well as on a recovery plan.
Access to the European Stability Mechanism (ESM): Governments can apply for access to a total of €240 billion being made available under ESM, the bailout fund created during the eurozone debt crisis.
Under the safety net for companies, small and medium-sized businesses (SMEs) are to be helped via an EU-wide loan scheme.
9. Due to Covid-19 lockdown, implementation of the Integrated Child Development Services (ICDS) is affected in large pockets across Maharashtra.
Anganwadis are closed due to lockdown and the delivery of Hot Cooked Meals (HCM) has completely halted in some pockets.
In some areas of the State, beneficiaries are beginning to receive grocery supplies instead of Hot Cooked Meals (HCM). However, there are wide complaints of inadequate supplies.