14-Point Action Plan To Reduce Air Pollution : Delhi Govt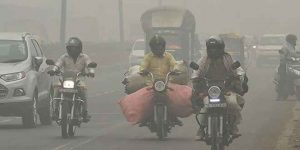 Delhi Chief Minister announced a 14-point action plan to reduce air pollution during the summer months with a focus on controlling dust pollution.
Highlights of the action plan:
The Delhi government will conduct a real-time apportionment study of 13 identified hotspots to find sources of pollution and solutions to curb them.
People will have to register to carry out construction work on land measuring more than 500 square meters.
The government will increase green cover by planting 59 lakh samplings.
Urban farming will also be increased and 400 workshops will be conducted and free training kits will be given to people.
The government is preparing a new policy to deal with industrial waste management and techniques to collect and scientifically dispose of industrial waste to curb industrial pollution.