14th BRICS Summit: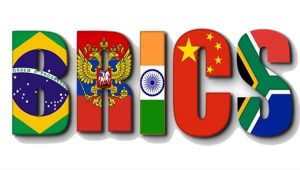 Prime Minister of India attended the 14th BRICS summit which was virtually hosted by China.
Theme of the 14th BRICS Summit: Foster High-quality BRICS Partnership, Usher in a New Era for Global Development.
BRICS Plus virtual conference was also held as part of the main meeting with ministers from countries, including the UAE, Saudi Arabia, Egypt, Kazakhstan, Indonesia, Argentina, Nigeria, Senegal, and Thailand.
Highlights of the Summit:
It states that BRICS supports talks between Russia and Ukraine.
The grouping is willing to support the United Nations' and the International Committee of the Red Cross's (ICRC) efforts to deliver humanitarian aid to Ukraine.
Countries also expressed concerns about the situation in Taliban-held Afghanistan.
Concerns over the humanitarian situation in and around Ukraine and expressed their support to efforts of the UN Secretary-General, UN Agencies and International Committee of the Red Cross (ICRC) to provide humanitarian assistance in accordance with the basic principles of humanity, neutrality and impartiality.
While discussing terrorism and terror cooperation, the BRICS countries said that only the UN Security council has the authority for imposing sanctions.
On Afghanistan, BRICS countries called for "Afghanistan authorities to achieve national reconciliation through dialogue and negotiation, and to establish a broad-based and inclusive and representative political structure", adding that Afghan territory must not be used to shelter terrorists or attack any other country.
The BRICS Initiative on Denial of Safe Haven to Corruption aims to further strengthen anti-corruption capacity building through education and training programs and enhance anti-corruption exchanges and cooperation within multilateral frameworks.
The declaration welcomed the establishment of the Digital Economy Working Group by upgrading the E-commerce Working Group.
And the BRICS nations have agreed to promote consumer protection in e-commerce by advancing the implementation of BRICS Framework for Consumer Protection in E-commerce.
The summit also expressed concern over the serious drug situation in the world. BRICS declaration appreciate BRICS Anti-Drug Working Group's active role in combating transnational drug trafficking and promoting global drug governance and will further strengthen drug control cooperation.