14th Edition Of Aero India 2023: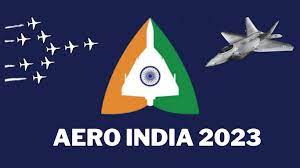 The Prime Minister of India inaugurated the 14th edition of Aero India 2023 in Bengaluru.
Aero India is a premier global aviation trade fair, which provides an opportunity for the Indian aviation-defence industry, to showcase its products, technologies and solutions to the national decision-makers.
The Aero India show is held every 2 years.
This year it is being organised by the Bengaluru-based defence PSU Hindustan Aeronautics Limited (HAL)
The theme of 2023: ''The runway to a billion opportunities".
Besides the major entrepreneurs and investors in the defence and aerospace industries, the event will witness the participation of prominent defence think tanks and defence-related bodies from across the world.