India Energy Week 2023: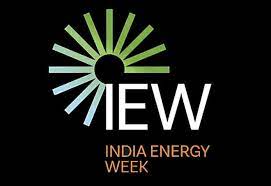 The India Energy Week was inaugurated by PM Modi in Bengaluru, Karnataka.
The event is to focus on energy security and India's energy transition goals.
This includes net-zero emission target achievement by 2070.
The major attraction of the event is the launch of E20 fuel in more than 84 outlets in 11 states and UTs.
Focus On:
PM Modi will launch solar and conventional energy hybrid cooking systems.
It was designed and created by Indian Oil.
It is called the Indoor Solar Cooking System.
Launch of 20% ethanol blend petrol, E20
Launch of "UNBOTTLED" initiative by PM Modi, Initiative to phase out single-use plastics
Indian companies like GAIL, Adnani, HPCL, IOCL, BPCL, ONGC, and Total gas will demonstrate new products and services
Participation of more than 650 business associates from 50 countries
GoI plans on achieving 20% ethanol blend biofuels
Discussions about the oil companies setting up 2G ethanol plants and 3G ethanol plants
Green Mobility Rally Focusing on green energy sources; Create public awareness on green fuels