14th Round Of Corps Commander Level Talks: India China: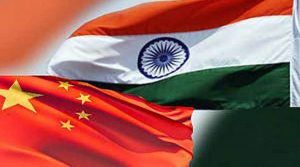 The 14th round of Corps Commander level talks concluded between India and China. The meeting resulted in no breakthrough for disengagement from Hot Springs and Gogra Post, but the two sides have agreed to meet again soon.
The meeting had a positive outcome in comparison to the last meeting, whereby no joint statement was released and the two sides had issued independent statements blaming each other for the situation.
Hot Springs is just north of the Chang Chenmo river and Gogra Post is east of the point where the river takes a hairpin bend coming southeast from Galwan Valley and turning southwest.
The area is north of the Karakoram Range of mountains, which lies north of the Pangong Tso lake, and south east of Galwan Valley.
The area lies close to Kongka Pass, one of the main passes, which, according to China, marks the boundary between India and China.
India's claim of the international boundary lies significantly east, as it includes the entire Aksai Chin area as well.
Hot Springs and Gogra Post are close to the boundary between two of the most historically disturbed provinces (Xinjiang and Tibet) of China.