PM KISAN Scheme Completed Two Years: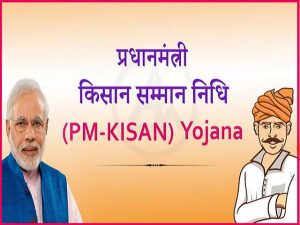 The flagship scheme of the central government, Pradhan Mantri Kisan Samman Nidhi (PM KISAN) has completed its two years on February 24, 2021.
The PM-KISAN Scheme was formally launched by Prime Minister, Narendra Modi, on February 24, 2019.
The scheme was launched at Gorakhpur, Uttar Pradesh.
The scheme was launched with the objective of PM of augmenting the income of the farmers by giving all the landholding farmer's family income support all across the country.
Under this scheme, an amount of 6000 rupees per year is transferred to the bank accounts of farmers directly.
This amount is transferred to them in three installments of 2000 rupees.
This scheme was initially launched to provide income support to all Small and Marginal Farmers' families who are holding the cultivable land up to 2 hectares.
Later, the scheme was expanded to cover all farmers' families irrespective of the size of their landholdings.
However, Affluent farmers have been excluded from this scheme.
To date, more than 1 lakh 10 thousand crore rupees have been transferred to the farmers' income.