Criminalising Marital Rape: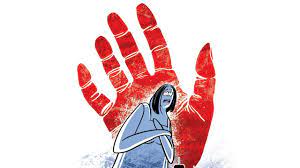 A batch of petitions seeking criminalisation of marital rape, has been filled in the Delhi High Court.
In response to it the Union government has replied that it is considering a "constructive approach" towards criminalising it and had sought suggestions from various stakeholders.
The petition seeks to amend the criminal law, which includes Section 375 (rape) of the Indian Penal Code (IPC).
The grounds for "marital immunity" for rape prosecution have emerged from the patriarchal discourse in society.
According to which, a husband cannot be guilty of a rape committed upon his lawful wife because she has given up herself in this kind to her husband by their mutual matrimonial consent and contract, which she cannot retract.
Under the impact of the second wave of feminism in the seventies, Australia became the first common law country to pass reforms in 1976 and after it, many Scandinavian and European countries made rape in marriage a criminal offence.
Marital Rape Exception: Section 375 of the Indian Penal Code, which exempts forceful sexual intercourse by a man with his own wife from the offence of rape, provided the wife is above 15 years of age, also known as the "marital rape exception".