Women Scientists: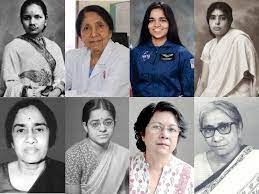 As per the Department of Science and Technology data, the number of women scientists has gone up in over the past two decades.
Findings:
Women among researchers: Increased from 13. 9% (2015) to 18.7% (2018)
Good number of participation of women till post-graduate level and then there is a drop at the post-doctoral level.
Women in Engineering (14.5%) < Women in natural Science (22.5%) < Women in Health (24.5%)
According to the 2018 Global Gender Gap report, India is ranked 108 out of 149 countries.
The 2019 All India Survey on Higher Education shows a significant lag in female participation at doctoral levels.