Multilateral Naval Exercise Komodo 2023: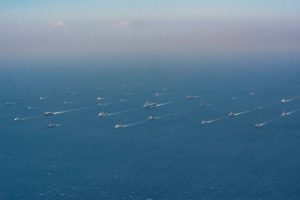 The Asia-Pacific region has witnessed an escalation in tensions, leading to increased military exercises and diplomatic maneuvers by various countries.
A notable event on the horizon is the Multilateral Naval Exercise Komodo (MNEK) hosted by Indonesia.
The Multilateral Naval Exercise Komodo is scheduled to take place from June 4 to 8, 2023, in Makassar, Indonesia.
This event will mark the fourth of the exercise since its inception in 2014.
Indonesia has extended invitations to a total of 47 nations, highlighting the desire for widespread international engagement and cooperation.
The exercise provides an opportunity for participating countries to enhance their interoperability and build stronger diplomatic ties.