25 Years Of BIMSTEC: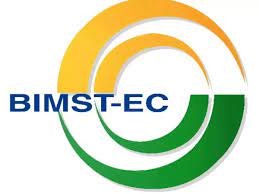 BIMSTEC (Bay of Bengal Multi-Sectoral Technical and Economic Cooperation) completes 25 years of the journey this year that began in Bangkok in June 1997.
The fifth summit of BIMSTEC will be held in Colombo on March 30.
BIMSTEC:
In an effort to integrate the region, the grouping was formed in 1997, originally with Bangladesh, India, Sri Lanka and Thailand, and later included Myanmar, Nepal and Bhutan.
BIMSTEC, which now includes five countries from South Asia and two from ASEAN, is a bridge between South Asia and Southeast Asia. It includes all the major countries of South Asia, except Maldives, Afghanistan and Pakistan.
BIMSTEC connects not only South and Southeast Asia, but also the ecologies of the Great Himalayas and the Bay of Bengal.
For India, it is a natural platform to fulfil our key foreign policy priorities of 'Neighborhood First' and 'Act East'.
For New Delhi, one key reason for engagement is in the vast potential that is unlocked with stronger connectivity.
Almost 300 million people, or roughly one-quarter of India's population, live in the four coastal states adjacent to the Bay of Bengal (Andhra Pradesh, Orissa, Tamil Nadu, and West Bengal).
From the strategic perspective, the Bay of Bengal, a funnel to the Malacca straits, has emerged a key theatre for an increasingly assertive China in maintaining its access route to the Indian Ocean.
As China mounts assertive activities in the Bay of Bengal region, with increased submarine movement and ship visits in the Indian Ocean, it is in India's interest to consolidate its internal engagement among the BIMSTEC countries.