48th G-7 Summit: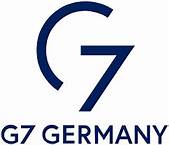 At the 48th G7 Summit, Indian Prime Minister invited the G7 Nations to tap into the huge market for clean energy technologies emerging in the country.
Germany holds the presidency of the G7 in 2022.
The German Presidency has invited Argentina, India, Indonesia, Senegal and South Africa to the G7 Summit.
Highlights of G7 Summit:
G7 announced the collective mobilization of 600 billion dollars by 2027 under Partnership for Global Infrastructure and Investment (PGII) to deliver "game-changing" and "transparent" infrastructure projects to developing and middle-income countries.
Indian Prime Minister highlighted Global Initiative for LiFE (Lifestyle for Environment) campaign.
The goal of this campaign is to encourage an eco-friendly lifestyle.
Russia-Ukraine crisis has pushed the energy prices to a record high, Indian Prime Minister addressed the need for equal energy distribution amongst the population of rich and poor nations.
On Russia-Ukraine war, Prime Minister reiterated his stand that there must be an immediate end to the hostilities and a resolution should be reached by choosing the path of dialogue and diplomacy.