What Is Institutional Delivery?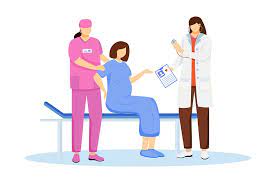 It has been a decade-and-a-half since India started incentivising institutional deliveries to ensure safe childbirths. But health indicators for mothers and infants have not improved as much as the number of such deliveries.
Institutional Delivery means giving birth to a child in a medical institution under the overall supervision of trained and competent health personnel.
It also signifies an availability of amenities to handle the situation and save the life of the mother and child.
The share of India's institutional deliveries increased to 88.6% in 2019-2021 (National Family Health Survey 5 (NFHS-5) from 40.8 % in 2005-06 (NFHS 3).
The nine targeted states Bihar, Uttar Pradesh, Uttarakhand, Madhya Pradesh, Rajasthan, Jharkhand, Odisha, Chhattisgarh and Assam recorded a similar uptick during the period, ranging from 50-64 % points.
Madhya Pradesh led the way with a 64.5 % point growth.
These states account for nearly half of India's population, over 60% of maternal deaths, 70% of infant deaths and 12% of global maternal deaths.
Maternal mortality ratio (MMR), infant mortality rate and neonatal mortality rate (NMR), have not improved at the same pace as institutional births.
The nine focus states continue to have the highest MMR, a majority of which are well beyond India's national average of 103.
Healthcare delivery and service utilisation are very different in two groups of India's states those performing better than the national average and those lagging behind.
The country as a whole may be able to meet the United Nations-mandated Sustainable Development Goal of reducing MMR to 70 by 2030, but the lagging states will continue to perform poorly unless given an impetus.