5th Cycle Of India's Tiger Census 2022: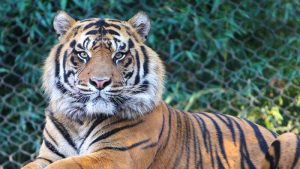 The Prime Minister of India has released the figures of the 5th cycle of India's Tiger Census 2022, revealing 6.7% in the increase in the past four years.
The tiger census covered forested habitats in 20 states of India. Camera traps were set up at 32,588 locations and generated 47,081,881 photographs.
The PM has released the Census while inaugurating the International Big Cat Alliance (IBC) in Karnataka's Mysuru, organised to mark 50 years of Project Tiger.
Highlights of the Census:
Population has grown by 200 from 2018 to 2022. The current tiger population in India is 3,167, up from 2,967 in 2018.
The growth rate slowed to 6.7% in the four years from 2018 to 2022, from around 33% during 2014-2018.
There has been a significant increase in the tiger population in the Shivalik Hills and Gangetic Plains, while tiger occupancy in Jharkhand, Odisha, Chhattisgarh, and Telangana showed a decline.
The North East Hills and Brahmaputra Plains had 194 tigers captured by camera traps, and the region's Nilgiri cluster is the largest tiger population in the world, contributing significantly to colonisation of tigers in neighbouring areas.
Tiger occupancy in the Western Ghats declined, the latest analysis showed. Significant declines were observed in the Wayanad landscape and in the Biligiriranga Hills.
The genetically unique and small population of tigers in Simlipal is also highlighted as being of high conservation priority.
The report calls for ecologically viable economic development and trans-boundary tiger conservation strategies to sustain isolated populations.