Future Of Jobs : WEF Report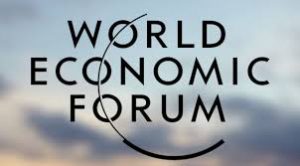 The report, titled "Future of Jobs," reveals that the Indian labour market will see a 22% job churn (movement of jobs in an economy), compared to 23% globally.
The World Economic Forum (WEF) has released its fourth edition (bi-annual) report on jobs and skills, which explores how jobs and skills will evolve between 2023-2027.
The report tracks the labour-market impact of the Fourth Industrial Revolution, green energy transitions, supply-chain shifts, and more.
Key Findings:
New Job-creation will be driven by green transition, and localization of supply chains, whereas job destruction in the coming years will be due to slower economic growth, supply shortages and the rising cost of inputs, and the rising cost of living for consumers; 44% of workers' skills will be disrupted in the next five years; 23% of jobs in the next five years are expected to change.
Clerical or secretarial roles including bank tellers, cashiers and data entry clerks expected to decline the fastest
The report recommends investment in learning and training on the job, accelerating automation of processes, expanding the use of contract work, hiring significantly more permanent staff, etc.
Governments and businesses must invest in supporting the shift to the jobs of the future through education, reskilling and social support structures. Training workers to utilise AI and big data need to be prioritised.
World Economic Forum (WEF) :
The World Economic Forum est. 1971; HQ: Cologny, Switzerland) is an international non-governmental and lobbying organisation for multinational companies.
It was founded on 24 January 1971 by German engineer Klaus Schwab