Employee Provident Fund Organization : New Instructions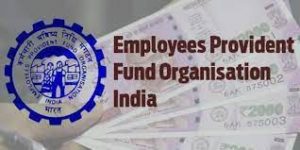 The Employee Provident Fund Organization recently issued new instructions for pensions.
Earlier the amount contributed towards the scheme was capped at Rs 15,000.
Now EPFO says the employees can contribute more than this.
Both employer and employees contribute a certain amount (from their salary) to the EPFO scheme on monthly basis.
The interest rate of this contributed amount (a part of the contributed amount) is 8.33%.
When a person retires he gets an accumulative sum.
Earlier, a sealing was fixed to the contributed amount.
Now, this limit has been removed.
The Employees Provident Fund Organisation (EPFO):
It is a statuary body which assists Central Board in administering compulsory contributory Provident Fund Scheme, Pension Scheme and Insurance Scheme for the workforce engaged in the organised sector in India.