Africa's First Transmission PPP Project.: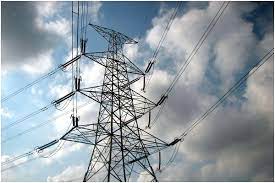 Power Grid Corporation of India Limited (POWERGRID) has signed a Joint Development Agreement with Africa50, the pan-African infrastructure investment platform to continue to develop the Kenya Transmission Project on a public-private partnership (PPP) basis, Africa's first transmission PPP project.
The project entails the development, financing, construction, and operation of the 400kV Lessos – Loosuk and 220kV Kisumu – Musaga transmission lines under a public-private partnership (PPP) framework.
Once completed, the project will be the first Independent Power Transmission (IPT) in Kenya and will set a reference point in Africa as the first financing of transmission lines on a PPP basis.
This Project will also improve both the supply and reliability of power transmission in Western Kenya and further create a demonstration effect to help increase private sector investments into the expansion of Africa's power transmission networks.
Africa50 is an infrastructure investment platform that contributes to Africa's economic growth by developing and investing in bankable infrastructure projects, catalyzing public sector capital, and mobilizing private sector funding, with differentiated financial returns and impact.
Africa50 currently has 31 shareholders, comprised of 28 African countries, the African Development Bank, the Central Bank of West African States (BCEAO), and Bank Al-Maghrib.