Similipal Biosphere Reserve: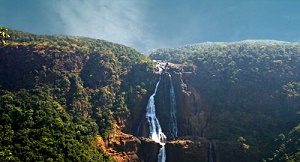 A massive fire broke out in the Similipal Biosphere Reserve in Odisha. The core area of the biosphere was untouched by the fire, however, the fire is threatening damage to its rich biodiversity.
It was formally designated a tiger reserve in 1956 and brought under Project Tiger in the year 1973.
It was declared a biosphere reserve by the Government of India in June 1994.
It has been part of the UNESCO World Network of Biosphere Reserve since 2009.
It is part of the Similipal-Kuldiha-Hadgarh Elephant Reserve popularly known as Mayurbhanj Elephant Reserve, which includes 3 protected areas i.e. Similipal Tiger Reserve, Hadagarh Wildlife sanctuary, and Kuldiha wildlife sanctuary.
It is situated in the northern part of Odisha's Mayurbhanj district. Geographically, it lies in the eastern end of the eastern ghat.
The biosphere spread over 4,374 sq. km. has 845 sq. km. of core forest (tiger reserve), 2,129 sq km buffer area, and 1,400 sq km of transition space.