AIP (Air-Independent Propulsion) Technology: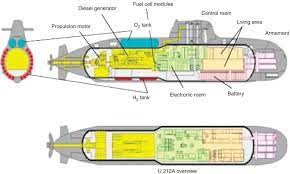 France's Naval Group declined the bid for the P-75I Project, citing it does not use AIP (Air-Independent Propulsion) Technology yet.
Around 10 countries have developed or are close to building AIP technology, and almost 20 nations have AIP submarines.
P-75I project:
In June 1999, the Cabinet Committee on Security approved a 30-year plan for the Navy to indigenously build and induct 24 submarines by 2030.
In the first phase, two lines of production were to be established — the first, P-75; the second, P-75I. Each line was to produce six submarines.
While the six P-75 submarines are diesel-electric, they can be fitted with AIP technology later in their lives.
This P-75I project envisages indigenous construction of submarines equipped with the state-of-the-art Air Independent Propulsion system at an estimated cost of Rs. 43,000 crore.
AIP :
AIP is a technology for conventional non-nuclear submarines.
Submarines are essentially of two types: conventional and nuclear.
The conventional submarines use diesel-electric engines, which require them to surface almost daily to get atmospheric oxygen for fuel combustion.
If fitted with an AIP system, the submarine will need to take in oxygen only once a week.
The indigenously developed AIP, which is one of the key missions of the Naval Materials Research Laboratory (NMRL – DRDO), is considered one of the ambitious projects of the DRDO (Defence Research and Development Organisation) for the Navy.