Amrit Sarovar Mission: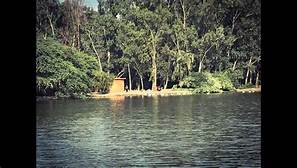 In a move that could expedite the implementation of railway and highway projects across the country, the Centre has asked the Ministry of Railways and the National Highways Authority of India (NHAI) to use the soil or silt excavated from ponds and tanks in all districts under the Amrit Sarovar mission for their infrastructure projects.
The water conservation mission launched by Prime Minister Narendra Modi on April 24 aims at developing and rejuvenating 75 waterbodies in each district in all States as part of the celebrations of Azadi ka Amrit Mahotsav.
At least 50,000 waterbodies are expected to be rejuvenated during the nationwide programme that would culminate on August 15, 2023.
Since the project would involve excavation of several thousands of tonnes of earth in the form of soil or silt, the Ministry of Rural Development has told the Ministry of Railways and the NHAI to map its infrastructure projects with the Amrit Sarovar sites in all States and UTs.