Russia Unveiled Proposals To Contain The U.S. And NATO In The Former Soviet Union: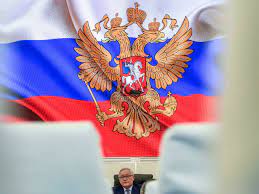 Russia unveiled proposals to contain the U.S. and NATO in the former Soviet Union and Eastern Europe, calling for urgent negotiations with Washington as it amasses forces near Ukraine.
Russia released unfinished security documents — an unusual move in diplomacy — that call for U.S.-led NATO alliance not to bring in new members or establish bases in ex-Soviet countries.
The West says Moscow has readied some 1,00,000 troops for an imminent attack on Ukraine, which has been battling a pro-Moscow insurgency in its east since 2014.
Russian President Vladimir Putin denies planning an attack and blames NATO for the rise in tensions, demanding "legal guarantees" the alliance will not expand eastwards.
The draft document addressed to NATO says its members should "commit themselves to refrain from further enlargement, including the accession of Ukraine as well as other states".
It also insists that alliance members not conduct military activity in Ukraine or other countries in Eastern Europe, the South Caucasus and Central Asia.
Moscow and NATO, the document said, should limit the deployment of missiles, set up an emergency telephone hotline and also work to "prevent incidents" in the Baltics and the Black Sea.