Harmonized System of Nomenclature Code: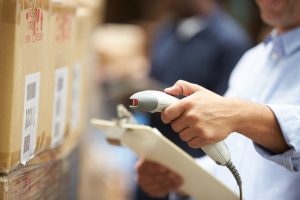 It has been made mandatory for a GST taxpayer having a turnover of more than Rs 5 crore in the preceding financial year, to furnish 6 digits HSN Code (Harmonized System of Nomenclature Code). This comes into effect from April 1.
Harmonised System, or simply 'HS':
It is a six-digit identification code. Of the six digits, the first two denote the HS Chapter, the next two give the HS heading, and the last two give the HS subheading.
Developed by the World Customs Organization (WCO).
Called the "universal economic language" for goods.
It is a multipurpose international product nomenclature.
The system currently comprises around 5,000 commodity groups.