Annual Forex Spends Up To ₹7 Lakh Exempted From TCS: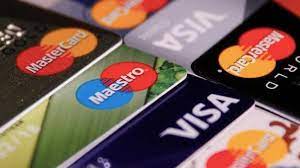 India will not impose a 20% tax on spending of up to 7 lakh rupees through international debit and credit cards in a financial year to eliminate any procedural uncertainties.
This decision comes in response to concerns raised regarding the application of Tax Collection at Source (TCS) to small transactions under the Liberalised Remittance Scheme (LRS) from July 1, 2023.
It clarified that expenditures up to ₹7 lakh per year would neither fall under the LRS nor be subject to TCS.
To facilitate this exemption, the necessary changes to the Foreign Exchange Management 2000 would be separately issued.
Additionally, the ministry emphasised that the existing beneficial TCS treatment for education and health payments would continue, with a TCS rate of 5% for such payments up to ₹7 lakh per year.
Also, the Reserve Bank of India recently introduced a new provision under the LRS, allowing individuals to make forex remittances of up to USD 2.5 lakh annually.