Calcium-41 : New Method For Radiometric Dating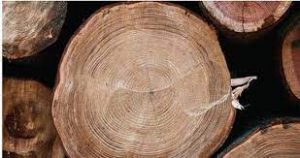 Scientists have suggested using Calcium-41 for Radiometric Dating as an alternative to Carbon-14 for determining the age of fossilized bones and rocks.
They have suggested a technique called Atom-Trap Trace Analysis (ATTA) as a solution, because ATTA is sensitive enough to spot Calcium-41, which is a rare isotope.
Calcium-41 is a rare long-lived radioisotope of calcium with a half-life of 99,400 years.
Calcium-41 is produced in the Earth's crust when cosmic rays from space collide with calcium atoms in soil or rocks.
This isotope has the potential to be employed in dating methods for objects that are older than what can be accurately determined using carbon-14 dating.
ATTA is based on laser manipulation and detection of neutral atoms.
The sample is vaporized, and the atoms are laser-cooled and loaded into a light and magnetic field cage.
By tuning the laser's frequency, Calcium-41 atoms can be detected through electron transitions.
Electron transition: In an atom, an electron in one orbital can transition to the next if it's given a specific amount of energy; then it jumps back by releasing that energy.
The researchers reported being able to spot one calcium-41 atom in every 1016 calcium atoms with 12% precision in seawater.
It is selective and avoids confusion with potassium-41 atoms.