Appointment Of Ad-Hoc Judges In High Courts: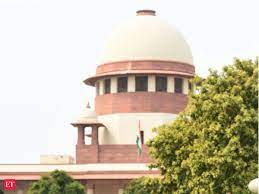 The Supreme Court on Tuesday cleared the way for the appointment of retired judges as ad-hoc judges in High Courts under Article 224A of the Constitution to deal with the mounting backlog of cases.
Terming pendency of around 57 lakh cases in High Courts as "docket explosion", the Supreme Court activated a "dormant" constitutional provision to pave way for the appointment of retired High Court judges as ad-hoc ones for a period of two to three years to clear the backlog.
Article 224A, used rarely, of the Constitution deals with the appointment of ad-hoc judges in High Courts.
It says "the Chief Justice of a High Court for any State may at any time, with the previous consent of the President, request any person who has held the office of a Judge of that Court or of any other High Court to sit and act as a Judge of the High Court for that State".
A bench of Chief Justice S.A. Bobde and Justices S.K. Kaul and Surya Kant issued a slew of guidelines pertaining to issues such as tenure, salary, perks, etc, and their role in adjudicating cases.