World Pedestrian Day: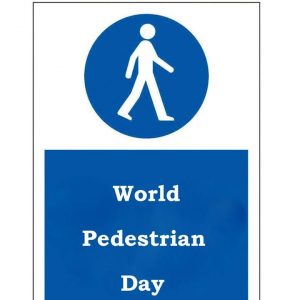 In a meeting with state transport minister, Amarinder Raja Warring, recently on Road Safety, Punjab Police's ADGP (traffic), Dr Sharad Satya Chauhan, proposed that the birth anniversary (Gurpurab) of Sikhism founder Guru Nanak Dev be declared as 'World Pedestrian Day'.
A written proposal in this regard may be sent to the Union Ministry of Road Transport and Highways soon.
To spread the message of oneness and to break barriers across faiths by engaging in spiritual dialogues, the founder of Sikhism, Guru Nanak Dev, travelled far and wide during the 15th and 16th centuries.
From Mecca to Haridwar, from Sylhet to Mount Kailash, Guru Nanak visited hundreds of interfaith sites related to Hinduism, Islam, Buddhism, and Jainism throughout his journeys (also called udaasis).
At some sites, gurdwaras were constructed to commemorate his visit.
Later his travels were documented in texts called 'janamsakhis'. These sites are now spread across nine nations as per current geographical divisions — India, Pakistan, Iran, Iraq, China (Tibet), Bangladesh, Saudi Arabia, Sri Lanka, and Afghanistan — and some are even inaccessible due to travel restrictions or being located in conflict zones.
It is believed that during those times, when early modes of transport were limited and were mostly restricted to boats, animals (horses, mules, camels, bullock carts), Guru Nanak Dev, along with his companion Bhai Mardana, undertook most part of his journeys on foot.