Aquaculture Crop Insurance Scheme For Shrimp And Fish Farming: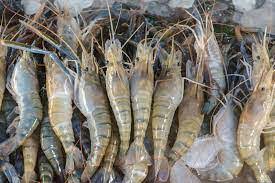 The Ministry of Fisheries, Animal Husbandry & Dairying has discussed the technical challenges in the implementation of the Aquaculture Crop Insurance scheme for Shrimp and Fish farming under the Pradhan Mantri Matsya Sampada Yojana (PMMSY) scheme.
To mitigate the risks faced by aqua farmers, NFDB (National Fisheries Development Board), which is the nodal agency for implementation of PMMSY, proposeed to implement the Aquaculture Crop Insurance scheme.
The Scheme aims to provide basic cover for brackish water shrimp and fish on pilot basis for one year in the selected States of Andhra Pradesh, Bihar, Gujarat, Madhya Pradesh and Odisha.
The term aquaculture broadly refers to the cultivation of aquatic organisms in controlled aquatic environments for any commercial, recreational or public purpose.
The breeding, rearing and harvesting of plants and animals takes place in all types of water environments including ponds, rivers, lakes, the ocean and man-made "closed" systems on land.