Development And Welfare Board For Denotified, Nomadic, And Semi-Nomadic Communities (DWBDNCs):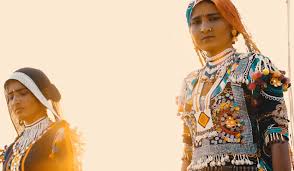 In a written reply in Rajya Sabha, the Minister of State for Social Justice and Empowerment stated that a Development and Welfare Board for Denotified, Nomadic, and Semi-Nomadic Communities (DWBDNCs) was constituted for the development and welfare of Denotified, Nomadic and Semi-Nomadic Communities in 2019.
The welfare board was constituted for a period of three years extendable up to 5 years.
There are nearly 1,500 nomadic and semi-nomadic tribes and 198 denotified tribes, comprising 15 crore Indians, according to the Renke Commission, 2008.
These tribes remain socially and economically marginalized even now, depriving many of them of basic human rights.
The most pressing issue is their identity.
Lack of Basic Infrastructure Facilities: Like drinking water, shelter, and sanitation facilities are not available to the communities. Healthcare and education facilities are also not available.
Bad Treatment by Local Administration: Due to the stigma of Criminals bestowed upon them in the past, they are still treated as criminals and tortured by the local administration and police.
Lack of Social Security Cover: Since they are on move frequently, they do not have a permanent settlement. As a result, they lack social security cover and are not issued a Ration Card, Aadhar Card, etc., and hence they are not getting benefits under the government welfare schemes.
The caste categorization is not very clear for these communities, in some states some of the communities are included under the SC category, in some other states they are included under OBCs.
However, most of the groups from these communities do not have caste certificates and hence are not able to avail the benefits of government welfare programs.