Article 142: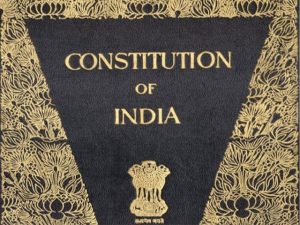 In ordering the release of Rajiv Gandhi assassination case convict A G Perarivalan on May 18, the Supreme Court invoked the extraordinary power conferred on the court under Article 142 of the Constitution.
Article 142 of Constitution:
Title: Enforcement of decrees, orders of Supreme Court and orders as to discovery, etc.
This article has 2 provisions –

142(1): The Supreme Court may pass an order for doing complete justice.
142(2): It confers three different powers on the Supreme Court. They are:

Securing the attendance of persons before it.
Discovery and production of documents and
Investigation and punishment of contempt of itself.

About A-142(1): Doing Complete Justice

The objective of Article 142(1) is that the Supreme Court must not be dependent on the executive for the enforcement of its decrees and orders.
Such dependence would otherwise violate the principles of independence of the judiciary and separation of powers, both of which are part of the basic structure of the Constitution.
In Supreme Court Bar Association v. Union of India (1998), it was decided that this article

Cannot be used to over-ride the existing law, but only to supplement the law and
Can be invoked for procedure purposes only.