Artillery Interception System: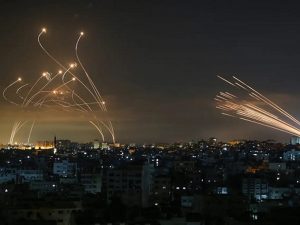 South Korea has approved plans to develop an artillery interception system, similar to Israel's Iron Dome.
This new defence system will be designed and built specifically to thwart attacks by rockets and long-range missiles launched by North Korea.
The South Korean government had announced in June that it would be spending approximately $2.5 billion on research and development of this new system, with a target to deploy it by 2035.
North Korea deploys around 1,000 artillery pieces along the Military Demarcation Line that divides the Korean Peninsula.
There are operational differences between the two systems as well, with the most significant being that South Korea's system will be designed to intercept long-range artillery pieces.
But more importantly, South Korea and Israel face different security threats that require different responses.
While Israel contends with Hamas, which is primarily a militant group, South Korea had to contend with North Korea, a nation with its own extensive military capabilities.