Nord Stream Pipeline: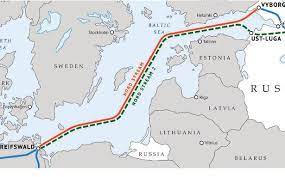 Russia restored critical gas supplies to Europe through Germany via the Nord Stream pipeline after 10 days of maintenance, but uncertainty lingered over whether the Kremlin would still trigger an energy crisis on the continent this winter.
Germany, which is heavily dependent on Russian gas, had feared that Moscow would not reopen the pipeline after the scheduled work and accused Moscow of using energy as a "weapon".
The showdown came amid the worst tensions in several years over Russia's invasion of Ukraine. Germany believes Russia is squeezing supplies in retaliation for Western sanctions over the war.
Enduring German reliance on Russian gas coupled with alarming signals from Moscow has turned up the pressure on Europe's top economy.
A total shutdown of imports or a sharp reduction in the flow from east to west could have a catastrophic effect, shutting factories and forcing households to turn down the heat.
The International Monetary Fund (IMF) said that a halt in supplies could slash Germany's gross domestic product this year by 1.5%.