Asian Infrastructure Investment Bank (AIIB):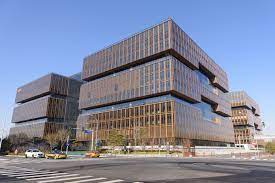 The Beijing-based Asian Infrastructure Investment Bank (AIIB) said it was putting on hold and reviewing all projects in Russia and Belarus.
The move comes amid sweeping sanctions and other financial measures aimed at Russia from a number of countries over its invasion of Ukraine.
AIIB is a multilateral development bank that aims to improve economic and social outcomes in Asia. AIIB is headquartered in Beijing, China.
Established In January 16, 2016.
AIIB has 105 members. China is the AIIB's largest shareholder with a 26.5% voting share. India is the second-largest, with 7.5%, followed by Russia, which has a 5.97% voting share. Belarus is also a member.
All powers of the Bank are vested in our Board of Governors, which is the highest decision-making body under its Articles of Agreement.
The bank is headed by China's Jin Liqun. Former Reserve Bank of India (RBI) Governor Urjit Patel is a Vice-President of the bank.