Aspirational Block Programme: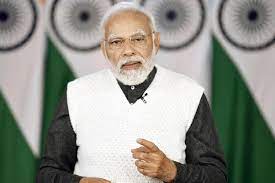 The Prime Minister of India launched the Aspirational Block Programme at the second National Conference of Chief Secretaries in Delhi.
The Aspirational Blocks Programme is on the lines of the Aspirational District Programme that was launched in 2018 and covers 112 districts across the country.
This new programme is aimed at improving performance of blocks lagging on various development parameters.
This will enable holistic development in those areas that require added assistance.
The programme will cover 500 districts across 31 states and Union Territories initially.
Over half of these blocks are in 6 states—Uttar Pradesh (68 blocks), Bihar (61), Madhya Pradesh (42), Jharkhand (34), Odisha (29) and West Bengal (29).
Aspirational Districts Programme:
It was launched in 2018 and aims to transform districts that have shown relatively lesser progress in key social areas.
3C Strategy: The broad contours of the programme

Convergence (of Central & State Schemes)
Collaboration (of Central, State level 'Prabhari' Officers & District Collectors)
Competition (among districts driven by a Mass Movement )

The ranking is based on the incremental progress made across 49 Key Performance Indicators (KPIs).