Criminal Procedure (Identification) Bill, 2022: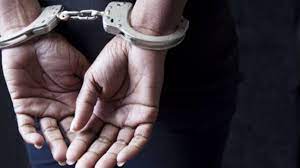 The Criminal Procedure (Identification) Bill, 2022 was introduced in Lok Sabha
It would allow the police and prison authorities to collect, store and analyse physical and biological samples, including retina and iris scans.
Resistance to or refusal to allow the taking of measurements under this Act shall be deemed to be an offence under section 186 of the Indian Penal Code.
It will also seek to apply these provisions to persons held under any preventive detention law.
It also authorises for taking measurements of convicts and "other persons" for identification and investigation in criminal matters.
It doesn't define the "other persons" implying its ambit beyond convicts, arrested persons, or detainees.
Police personnel up to the rank of Head Constable have been authorised to record the measurements.
The National Crime Records Bureau (NCRB) will be the repository of physical and biological samples, signature and handwriting data that can be preserved for at least 75 years.
NCRB has also been empowered to share the records with any other law enforcement agency.
Significance of the Bill:
The bill makes provisions for the use of modern techniques to capture and record appropriate body measurements.
The existing law — the Identification of Prisoners Act — dated back to 1920 and allowed taking only fingerprint and footprint impressions of a limited category of convicted persons.
The Bill seeks to expand the ''ambit of persons'' whose measurements can be taken as this will help the investigating agencies to gather sufficient legally admissible evidence and establish the crime of the accused person.
The bill provides legal sanction for taking appropriate body measurements of persons who are required to give such measurements and will make the investigation of crime more efficient and expeditious and will also help in increasing the conviction rate.