Australia India Water Security Initiative (AIWASI):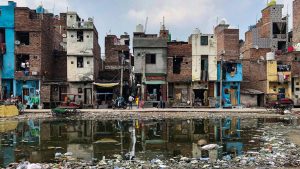 The Union Cabinet has approved a MoU (Memorandum of Understanding) between India and Australia on Technical Cooperation for Australia –India water Security initiative (AIWASI).
AIWASI is a project Under South Asia Water Security Initiative (SAWASI) of Department of Foreign Affairs and Trade (DFAT), Australia.
It aims to work towards the Water Sensitive City vision which is based on holistic management of the integrated water cycle.
AIWASI will strengthen India's water governance and undertake investments that provide.

urban water services,
support to disadvantaged communities to access reliable, safe water and sanitation services.

The project will undertake and deliver a Water Sensitive Urban Design (WSUD) demonstration project.
This AIWASI project is also a 'living laboratory' with multiple educational, social and environmental benefits like water literacy of students and the community, creation of green spaces, improved air quality from blue-green infrastructure and rejuvenation of degraded water bodies and aquifers.