Repo Rate: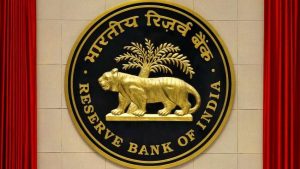 The Reserve Bank of India (RBI) Governor announced that the Monetary Policy Committee voted unanimously to hike the benchmark interest rate by 50 bps with immediate effect.
The Reserve Bank of India (RBI) increased the repo rate by 50 basis points to 4.90%.
The earlier repo rate was 4.40% after the rates were increased by 40 basis points at an off-cycle meeting of the Monetary Policy Committee.
The RBI also revised the inflation projection for FY23 to 6.7 percent from 5.7 percent earlier.
The RBI also left its FY23 GDP growth forecast unchanged at 7.2%.
The Standing Deposit Facility and Marginal Standing Facility rates also raised by 50 basis points. Standing Deposit Facility rate is now 4.65 per cent, while Marginal Standing Facility rate is at 5.15 percent.
The Repo rate hike will force banks and non-banking finance companies to increase repo-linked lending rates and minimum cost of funds based lending rates (MCLR) further.
This is because the cost of funds of banks will rise with the Repo rate hike.
The net result will be a further rise in equated monthly instalments (EMIs) of existing borrowers.
Moreover, new home, vehicle and personal loans will also become costlier.
Consumption and demand can be impacted by the Repo rate hike.
Banks will also have to increase the deposit rates in the coming months.